BACK TO BLOG
Businesses Race to Meet Digital Service Demand Amidst Pandemic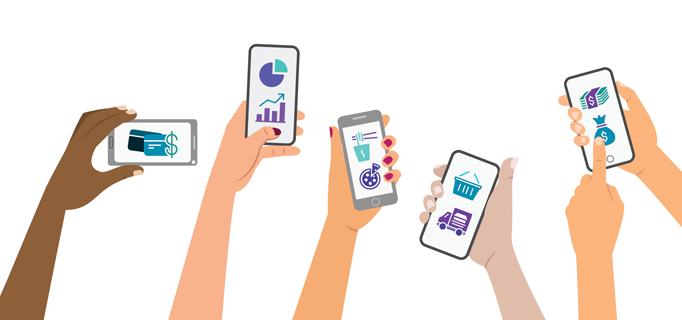 These are challenging times for everyone as we adapt to COVID-19. Chances are you're reading this at your kitchen table, or from the sofa or some other spot you're calling the office today. Most of us are in the same boat. We're suddenly critically dependent on digital services for our every need.
We are lucky to be experiencing this pandemic, in this day and age, where we can still keep some level of normalcy thanks to digital alternatives to many parts of our regular analog lives.
Everything from online banking, food delivery and grocery shopping, to video calls, workflow automation and collaboration tools is in high demand. The sudden, mass-adoption of digital services is unprecedented and it's impacting users as well as the IT professionals with responsibility for delivering those services.
We recently surveyed 300 consumers and 300 IT professionals, including DevOps teams, ITOps teams, site reliability engineers and developers in companies of over 500 employees, to get greater insight into how this mass exodus from analog to virtual services is impacting users and IT teams. As the infographic below illustrates, 75% of the technology professionals surveyed said they have the right products and processes to support the surge in online and mobile adoption of digital services. At the same time, however, a majority of consumers (54%) reported unsatisfactory experiences with digital services, ranging from poor application performance to a complete crash.
We know technology teams are also a front line of critical workers exhibiting great heroism. They are also working under a great deal of pressure professionally and personally. Keep in mind a full 90% of consumers say they are now using digital services, with over 80% saying they're using digital services more today than ever. Additionally, over 80% of consumers said they plan to continue that use even after the COVID-19 driven work from home era has passed. While many companies were planning or in the early stages of their digital transformations, COVID-19 mandates are causing that work to fast-forward. Our infographic below details more interesting findings from our recent survey, including how IT environments have become more complex and IT professional's work-life balance has been impacted.