xMatters is a 2021 Data Privacy Champion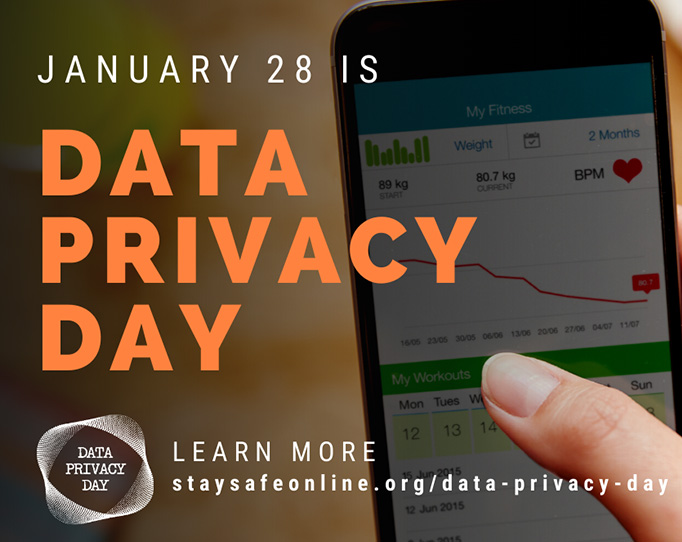 xMatters is proud to be an official 2021 Data Privacy Champion. We take our customers' privacy seriously and are committed to protecting and safeguarding the information we process. Our Privacy Program is designed to assure the highest possible levels of privacy protection to our customers.
What is Data Privacy Day?
Data Privacy Day, led by the National Cyber Security Alliance (NCSA), commemorates the first legally binding international treaty dealing with privacy and data protection, signed on January 28, 1981, and is observed annually in Canada, the U.S., and Europe. Data Privacy Day is a global effort to generate awareness about the importance of privacy, highlight easy ways to protect personal information, and remind organizations that privacy is good for business.
xMatters and Data Privacy
Thousands of customers around the world entrust their information to our data protection structure and log large amounts of data in our systems every day. We're committed to building our service in a way that lets you securely control your own information. 
We have further strengthened our robust privacy-security framework and successfully achieved the following industry leading certifications:
We always promise to be transparent with you about what information we collect, what we do with it, who we share it with, and who to contact if you have any concerns. We have developed and implemented transparent, comprehensive processes as part of our commitment to the responsible use of information.
Privacy Audits
xMatters undergoes various privacy audits at regular intervals to assure our customers that we comply with industry-leading standards.
Internal Employee Awareness and Training
We keep our employees aware of the latest developments in the privacy sphere via regular communications, meetings and newsletters. Our employees also go through regular training modules to ensure the concepts of privacy are understood and practiced.
Data Protection
Our data protection practices include regular Data Processing Impact Assessments (DPIA's) to identify and minimize data protection risks for our customers. We make sure to develop, document and improve detailed data maps to keep track of all data uploaded to our systems. We also provide customers with a detailed list of our sub-processors. This ensures transparency to make sure you can easily know where your data is being stored and processed.
How to Get Involved
xMatters' goal as a 2021 Data Privacy Champion is to help you make the most of technology in a safe, transparent, and secure environment. The following tips are for individuals looking to improve their privacy posture online: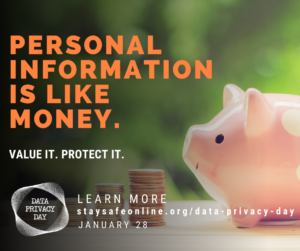 Personal Info is like money. Value it. Protect it.
Personal information, such as your purchase history, IP address, or location, has tremendous value to businesses – just like money. Make informed decisions about whether to share your data with certain businesses by considering the amount of personal information they are asking for and weighing it against the benefits you may receive in return.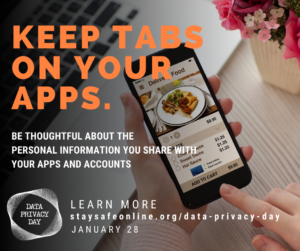 Keep tabs on your apps.
Many apps ask for access to personal information, such as your geographic location, contacts list and photo album, before you can use their services. Be thoughtful about who gets that information, and wary of apps that require access to information that is not required or relevant for the services they are offering.
Manage your privacy settings.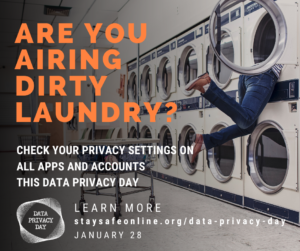 Check the privacy and security settings on web services and apps and set them to your comfort level for information sharing. Each device, application, or browser you use has different features to limit how and with whom you share information. Get started with NCSA's Manage Your Privacy Settings page. 
xMatters provides easily accessible and detailed privacy-security options in our solutions. Experience world-class software that keeps your data secure by trying xMatters for free for as long as you like.
Try xMatters Free