Is Your IT Ops a Garage Band or an Orchestra?
Digital transformation creates unique challenges for IT Operations. New product investments add complexity to the tech stack. Teams working within a microservices architecture compromise collaboration and centralized management. With xMatters, IT Operations responsibilities can balance agile initiatives designed for faster service delivery with existing mandates focused on compliance, performance, and reliability.
FUTURE-PROOF YOUR IT OPS PROCESSES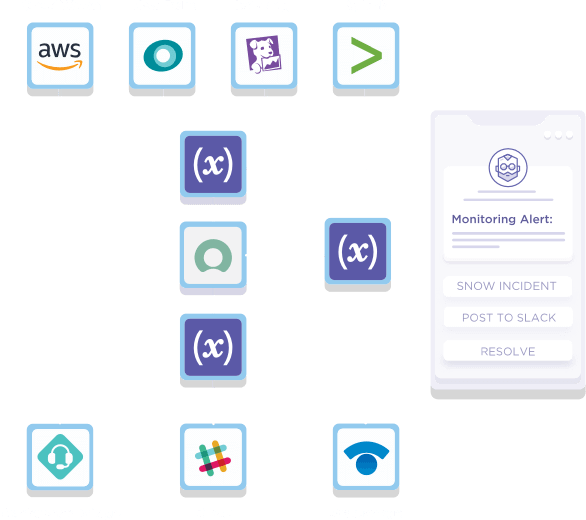 IT'S YOUR CHOICE: PREVENT PROBLEMS OR TAKE SUPPORT CALLS
As the availability of digital services increases in importance, over 75% of organizations invest in monitoring their infrastructure and applications. Yet the visibility problem has turned into an overwhelming data problem. xMatters connects to your critical monitoring tools and turns meaningful insights into actions your teams can control to resolve issues before your customers even notice them.
BUILD A RESILIENT ARCHITECTURE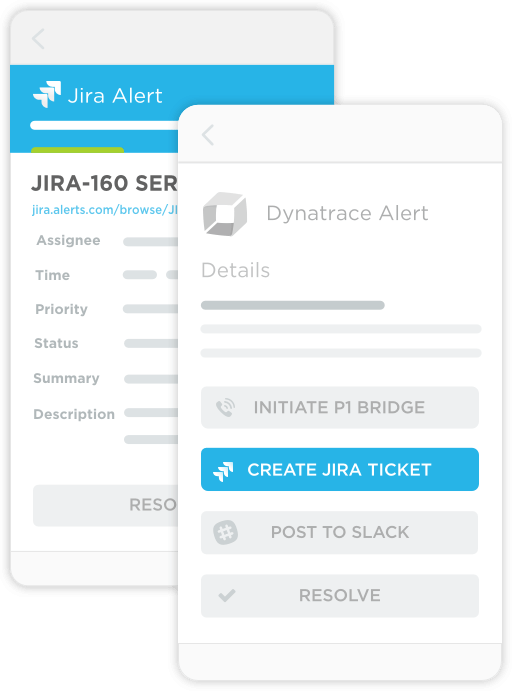 ORCHESTRATE RESOLUTION TO PREVENT BIG BUSINESS PROBLEMS
Complex digital services issues typically map directly to big business impacts. That's why it's critical to invest in the foundation required to solve them as fast as possible. xMatters orchestrates the data, tools, processes, and people required to solve complex issues. Indexing remediation activity helps you learn from the past so you don't have to reinvent the wheel.
AUTOMATE WORKFLOW LIKE A PRO
Multi-Step Workflow
Resolve complex issues by relaying data between systems while engaging the right people along the way
Actionable Responses
Empower team members with custom actions like creating a service desk ticket directly from a monitoring alert
Visibility & Analytics
Assess how an incident was resolved, the value of team member contributions, and the efficiency of critical resolution steps
AUTOMATE & STRUCTURE COLLABORATION TO REMOVE BOTTLENECKS
As incident management increases its reliance on artificial intelligence and automation, the role of humans won't be eliminated—it will evolve. xMatters helps you efficiently tap into the minds of subject matter experts and align stakeholders during resolution processes.
TRANSFORM TEAM COLLABORATION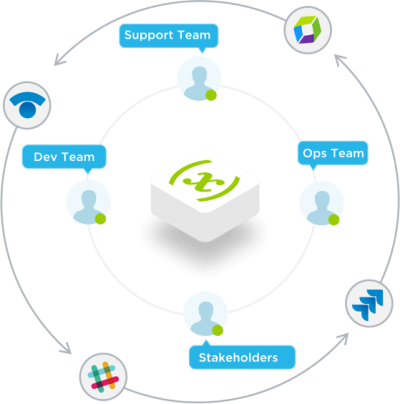 ENSURE YOUR MODERN TOOLKIT PLAYS NICELY WITH LEGACY SYSTEMS
Even with increased investment in the DevOps toolset, legacy systems aren't going away. Can you imagine a financial institution abandoning a service desk used to manage critical online banking incidents and all the data that goes with it? xMatters manages resolution processes spanning multiple tools and teams across your technology organization so you can reap the benefits of velocity, agility, consistency, and reliability.
SUPERCHARGE YOUR INTEGRATIONS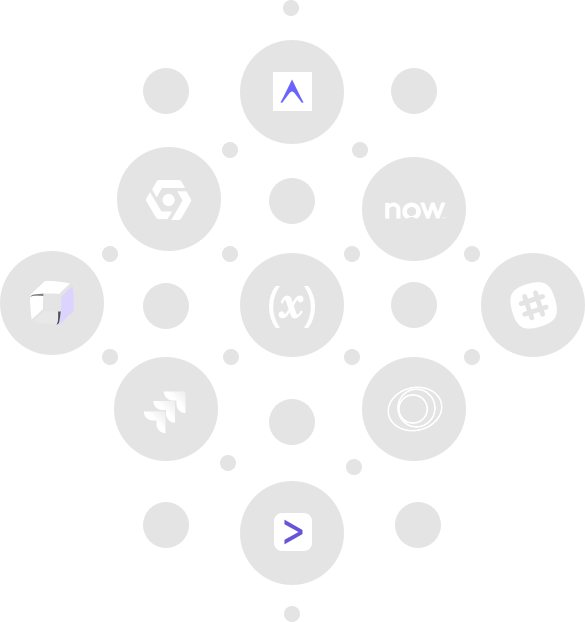 OPTIMIZE YOUR TECHNOLOGY INVESTMENTS
You can't drive agility in your organization simply by investing in tools. It's critical to align tools with business objectives and supporting processes—then you can focus on the nuts and bolts through xMatters. Connect tools across the tech stack to each other and with supporting teams. Ingrain tools within resolution processes and automate interactions to drive efficiency. By doing so, your technology investments will no longer exist in isolation. xMatters helps you reimagine what's possible through the power of integration.
INTEGRATE YOUR TOOLS NOW
Monitoring
Extract proactive insights and ensure action is taken on issues that matter by creating help desk tickets or managed issues directly from alerts
Service Desk and Issue Tracking
Adapt to a world where software tells you when something is wrong at least as often as humans do
ChatOps
Marry unstructured data within managed processes. Index remediation steps contained within chat conversations by automatically placing them within a service desk ticket or managed issue
We are more efficient, more informed, and have a much faster response time to incidents involving critical business elements.