Performance analytics
Gain full visibility on team performance, response efficacy, and real-time incident details.
Visibility across your business
From group performance to incident severity, our dashboard metrics provide insights to drive continuous improvement to the operations behind your digital services.
Dive deep into incident progression
See how events progress from start to resolution. Understand which incident response strategies worked and which didn't with point-in-time reporting.
Real-time event visibility
See exactly what's happening in the moment from your xMatters dashboard. Real-time event metrics and alert notifications mean your team can rapidly coordinate and resolve issues without the guesswork.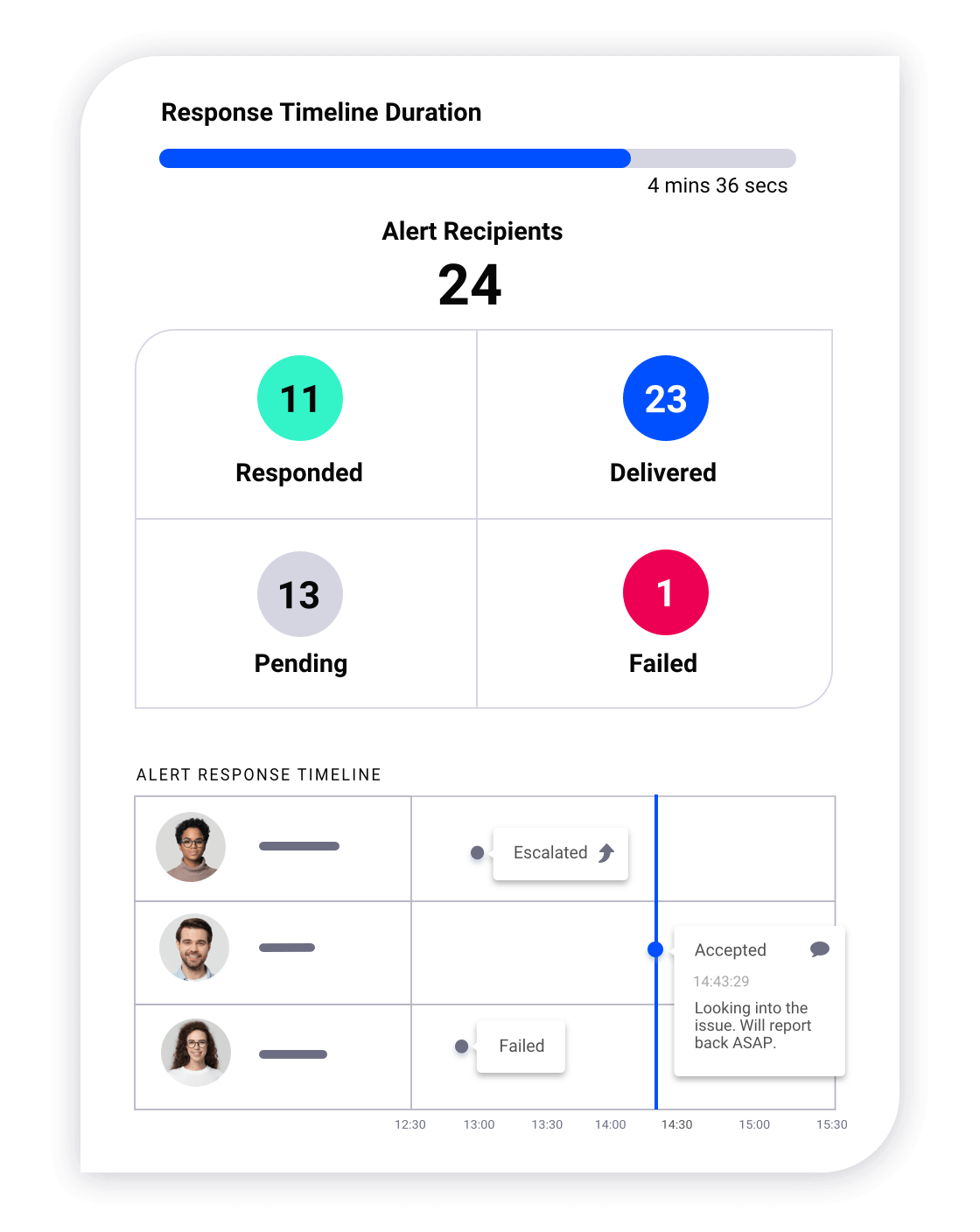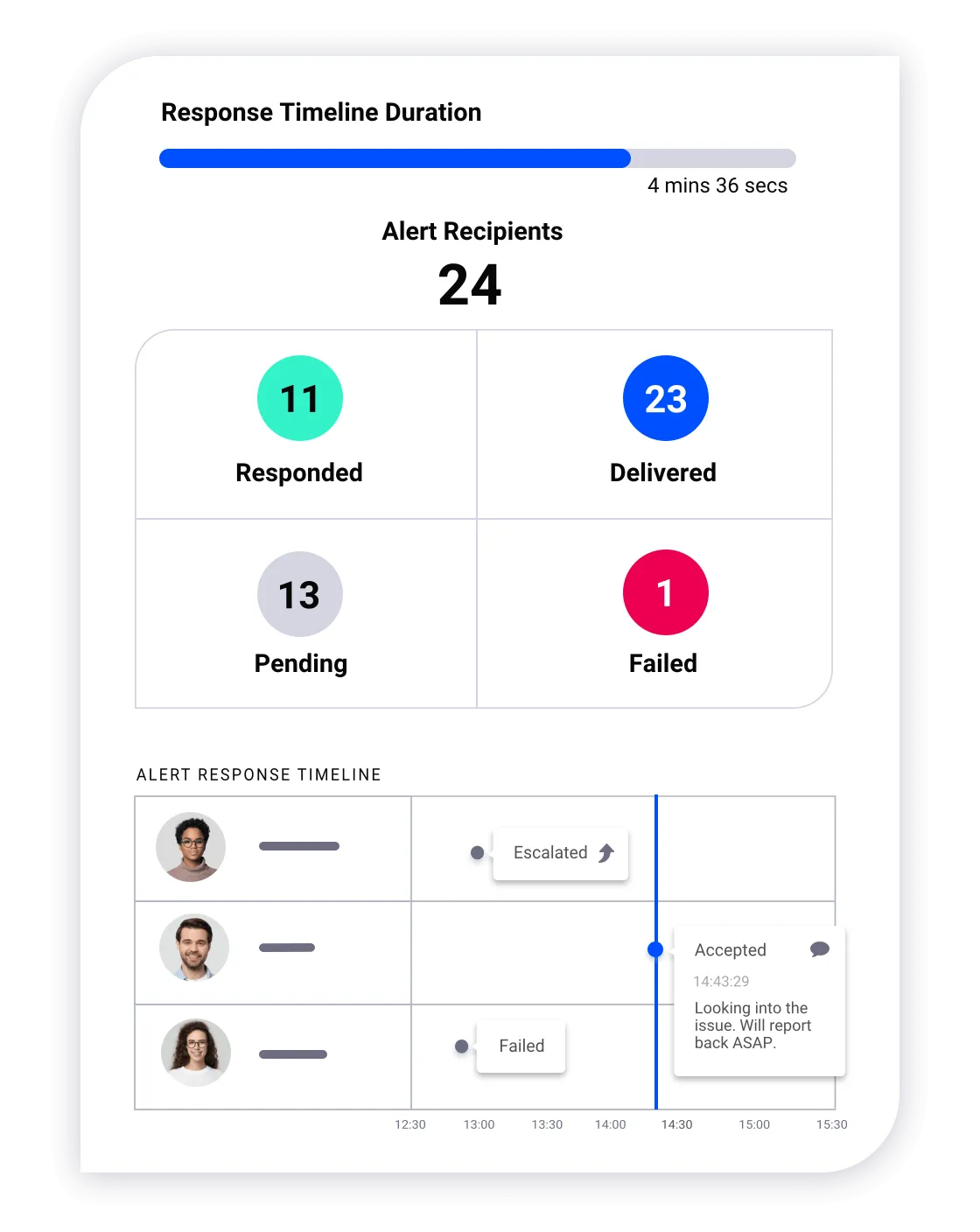 Actionable team performance metrics
See team impact
Pinpoint which teams are more impacted by events than others.
Analyze MTTR
See how fast different teams respond to events in a selected timeframe.
Monitor sources
Track the volume of alerts coming into your system from different sources and priority levels.
Track on-call
Ensure accurate compensation with the Historical On-Call report that shows who was on call, when.
We resolve incidents much more quickly when using xMatters. It's something that will continue to make Accenture competitive.
Karen Odegaard
Managing Director, Accenture