IT Event Management
'Noise Cancelling Headphones' To Stay Focused On What Matters
Cut Through The Noise
Getting crushed by too many alerts? Your monitoring systems can be the cause, especially when there's a critical problem blowing up. xMatters helps you understand the situation and blocks redundant noise so you have the clarity, focus, and resolution path to fix issues fast.
Minimize Event Noise




Prevent unnecessary alerts that waste time and dilute focus

Get Up to Speed Quickly




Understand the root cause of any issue with situational context

Resolve Faster




Coordinate and resolve incidents with automation and workflow management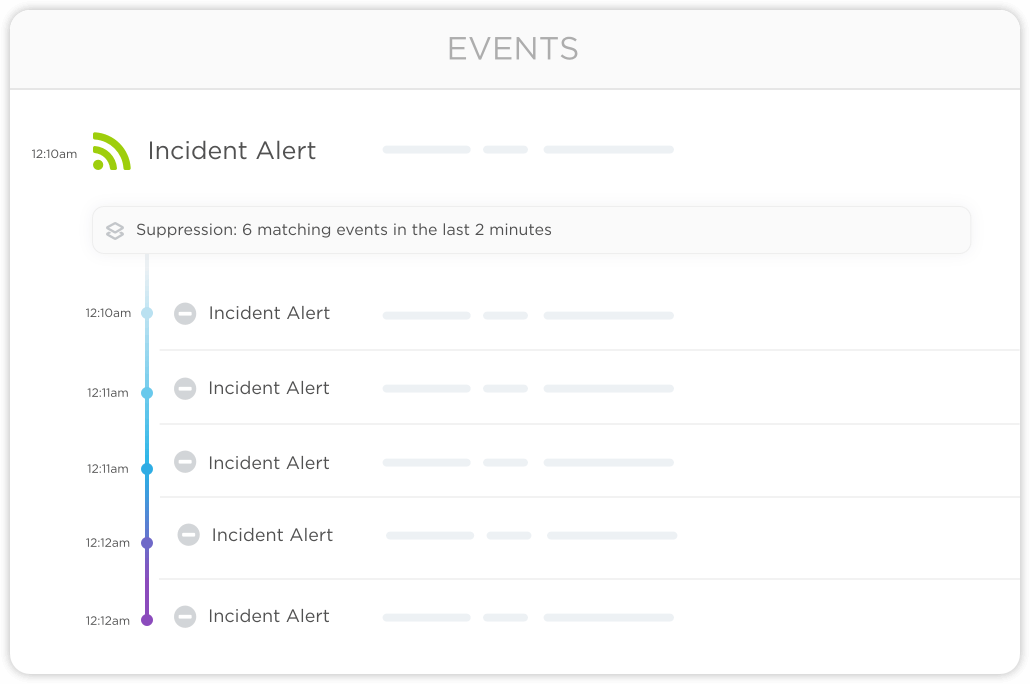 Filtering & Suppression
When big problems strike, the resulting event storms bog down resources and prevent them from addressing the situation. xMatters blocks unnecessary noise so you can focus on solving problems instead of silencing alarms.
Flood Control




Prevent too many incident alerts from reaching team members when they've already been notified and are working on the situation

Integration-Specific




Enable suppression for automated systems such as monitoring tools where notifications tend to be repetitive, while ensuring manual tools such as service desks relay every unique insight

Thresholds




Customize time and notification limits that give responders breathing room to fix problems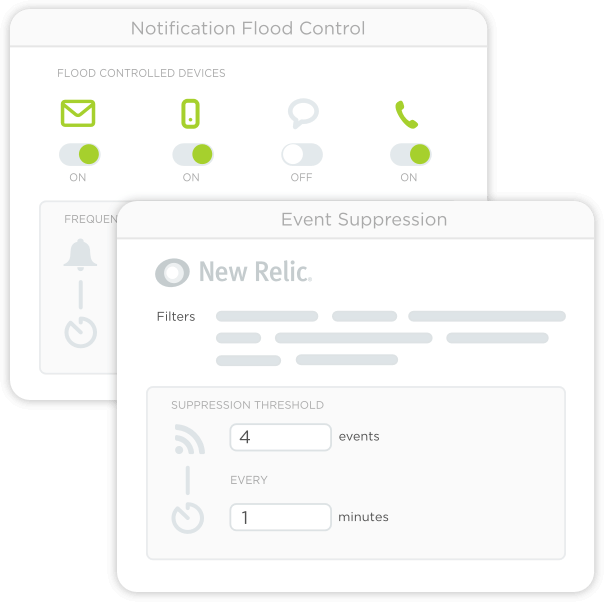 Event Correlation
Within a microservices architecture, the tools monitoring your app generate data that dwarfs the data inside your app. Multiple alerts are focused on the same issue, making it difficult to figure out how many problems you actually have to solve. xMatters correlates alerts relating to the same issue so you understand what needs fixing, allowing you to focus on problems instead of symptoms.
Integration & Recipient Grouping




Group alerts from systems across your tech stack that target the same team member within a given timeframe

Event Reporting




Access correlated events in case team members need more context or have to address anything else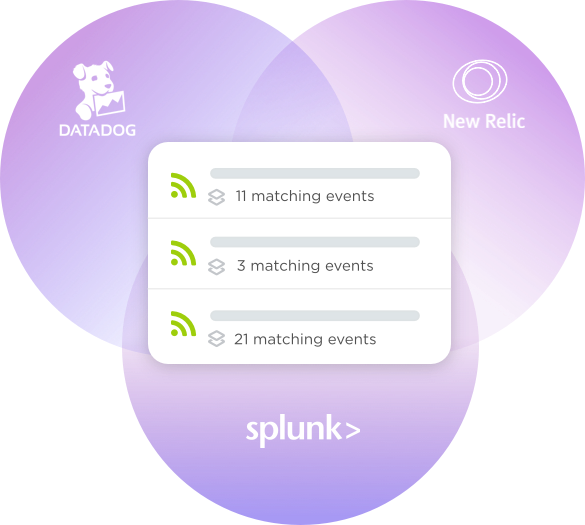 Context-Based Routing
No matter who's on-call, stakeholders want to be kept in the loop for issues they care about. For example, your infrastructure manager might want to receive an email every time a problematic server goes down. xMatters empowers users to opt in to the type of information they care about, while managing the flow of information to deliver on their requests.
User Control
Minimize the user-management burden by letting users opt in or out of subscriptions using a self-service interface
Executive FYIs
Automatically align executives by sending messages in business-friendly language—and keep your resolvers focused on fixing
Resolution Actions
For users who want to opt in and help resolve, notifications include actionable responses to move workflow forward
Enriched Notifications
When it comes to complex issues, multiple tools in your technology stack contain pieces of data that you need to put together the problem puzzle. xMatters consolidates information across multiple tools to give you the complete picture you need to address any situation. Automate information gathering, maximize the value of your data, and accelerate resolution.
Situational Context




Pull in relevant data from multiple systems into a single notification to establish a complete picture

Full Stack Visibility




Combine insights from legacy systems and DevOps tools to figure out the best path forward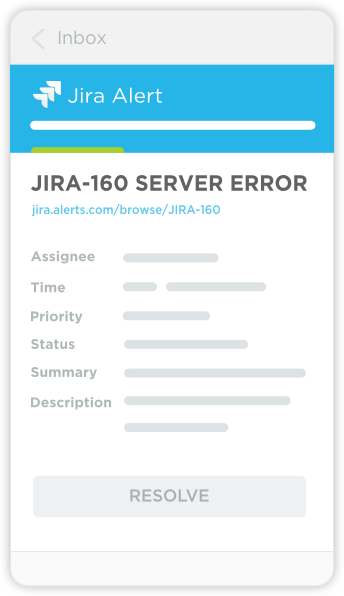 Prioritization
It's 2AM and your monitoring system has detected a slow SQL query. Do you need to be woken up? xMatters allows you to prioritize alerts so YOU decide what's critical—and what can wait until morning.
Automated Triggers
Kick off notifications based on predefined priority thresholds so that you're only notifying when something's actually wrong
Scalable Management
Establish automated responses for priority types to accelerate resolution, like starting a conference call for high-priority events
Intelligent Targeting
Connect with the right team members for any situation based on skill sets, roles, locations, and on-call schedules