WIRES and xMatters: Efficient Collaboration On a National Scale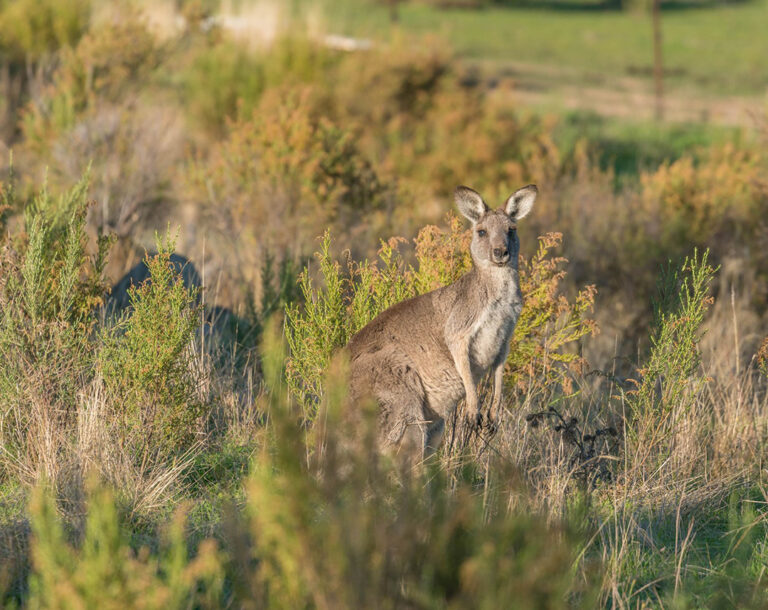 An update on how xMatters service reliability platform is improving animal rescue response times through WIRES in Australia.
We are extremely grateful for xMatters support and are excited to share this update with the xMatters community. We have made so much progress with our wildlife rescue response systems since the devastating bushfires of 2019 and 2020, despite the continuing challenges of COVID-19.
Increased awareness
WIRES (NSW Wildlife Information, Rescue and Education Service Inc.) is the largest wildlife rescue organisation in Australia and has been rescuing and caring for wildlife every day now for over 35 years.
It has now been over 18 months since the start of the catastrophic Black Summer bushfires of 2019.  None of us will be able to forget the devastation of that period and the heartbreaking images of the koalas, kangaroos, and other native animals trying to escape the flames.

In the face of the horrific impact of this devastating period, WIRES has received increased exposure and fortuitous opportunities to increase capacity to respond to the desperate needs of our native animals.
Rescue and Response
For the 2020/2021 Financial Year, WIRES received over 130,000 calls for advice or assistance for orphaned, injured or displaced wildlife.
These calls resulted in more than 50,000 rescues being accepted by our volunteers through xMatters.
Over the past month alone, we have sent out 3,750 rescue notifications through xMatters, and this is traditionally one of our quietest months (with the spring and summer seasons being our busiest).
xMatters enables WIRES to collaborate efficiently on a national scale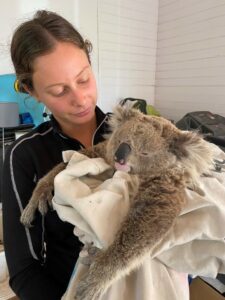 WIRES mission is to actively rehabilitate and preserve Australian wildlife and to inspire others to do the same. Sharing the process improvements we have experienced through the use of xMatters is proving a fundamental part of fulfilling this mission.
Before the fires, WIRES already had thoughts of extensively improving its wildlife rescue collaboration and capacity. The hope was to improve rescue responses across Australia to facilitate better rescue outcomes for animals nationwide. The missing piece to that puzzle was enabling other rescue groups to use our systems. To tackle this challenge, WIRES reached out to xMatters.

Over the past year, we have signed up six external organisations to xMatters, across four Australian states (South Australia, Tasmania, Queensland and New South Wales). Approximately 20 other organisations have been given demonstrations of the platform, with many of them expressing interest and keen to proceed.
WIRES currently has 4,300 users, and over 3,000 of these users are using the xMatters mobile app. Of these users, 1,350 are volunteers from these six external organisations spread across Australia.
Tasmania case study: Ambitious plans
The latest national collaborators to come on board using the xMatters platform are in Tasmania, with over 1,000 users now across the state.
When we began talks with the Tasmanian groups, we identified their system requirements and realised that the ideal setup for some communications would need to be far more complex than the way we were currently using xMatters. With xMatters support, we were up to the challenge and designed a series of intricate workflows to optimise outcomes.
There are two separate processes in Tasmania: one for wildlife rescues and one for wildlife placement with rehabilitators, and we needed to ensure that both would work well and be as automated as possible. 
When placing wildlife with rehabilitators, the most complicated aspect of the setup was two-way communication. To start, we needed a way for the rehabilitators to confirm that they could care for an animal. Once that's decided, at the same time, we needed to know whether transport was necessary to bring the animal to them. If they selected "need help with transport" via xMatters, we then initiated an additional notification to the rescuers in the corresponding area to see who could provide transport. Once a rescuer accepted the transport request, we then required the workflow to make sure that both parties knew where the animal was and where it needed to be taken to go into care.
After many weeks of testing and fine-tuning we were able to go live with the system on Tuesday, April 27.  After three months, all parties are delighted with what we have been able to achieve.  
Being able to match up rehabilitators who are unable to transport with rescuers who are willing to provide transport happens like magic, with just the tap of a button on the xMatters mobile app. It has significantly reduced their previous need for a complicated series of phone calls and text messages to source the best available volunteers for these tasks and has provided them with extra valuable time to help more animals in need.
The following feedback from our friends in Tasmania says it all:
---
"We started using xMatters 3 months ago after it was highly recommended to us. Upon first being shown how it worked, we saw the potential immediately. We were concerned it wouldn't have the capability to cope with all the different scenarios that we may face originally, but these concerns quickly disappeared once we saw how flexible, efficient, and well-designed the program was.
Using the program for our wildlife rescue and rehabilitation service has been one of the biggest and best steps forward we have taken in the history of our service. We have seen the organisation of the coordinators improve drastically, due to not having to monitor too many things at one time. We have seen the amount of quick check-ins and resends that were required with our old system also drop dramatically due to the app showing what is still outstanding. We have also seen a more professional outcome from the alerts that we send out – as well as fewer cases where crucial information that needs to be shared is not forgotten, due to the categorised fields that help guide our coordinators to provide the right details.
We have been so impressed with the whole experience so far and really cannot recommend xMatters enough. As we continue to grow, and more animals need help, we experience the value of using this system every single day. When we get these alerts and systems right, it leads most importantly to wildlife getting the urgent help they need."
---
We are so very thankful to xMatters for persisting with us to implement this unique process. WIRES is now looking at implementing a similar process on a broader scale for animals in veterinary clinics, ready for carers.
We Can't Thank xMatters Enough
We are beyond grateful for the generosity of the xMatters team for their help in expanding our ability to share the platform with other organisations and help save wildlife on a national scale. The team at WIRES (and our wildlife) thank you.
Through your donation of software licenses, you are ensuring that WIRES and our expanding network of collaborating rescue organisations can work efficiently together to help wildlife, allowing us to do what we do best: rescue and preserve our precious Australian wildlife.
There is still so much work to do, but together we can make sure our native animals will have the future they deserve.