Is it a ghost or is it Flow Designer?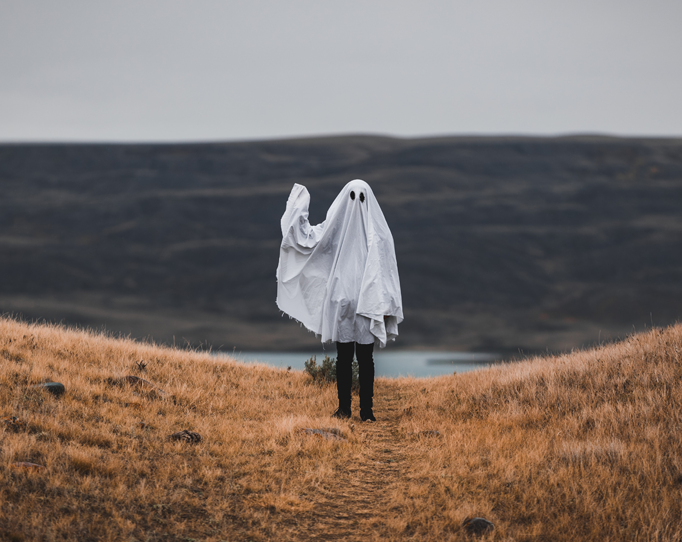 Maybe it's the time of year or the change in temperature, but sometimes using xMatters Flow Designer can seem a little… spooky? Maybe it's the unlimited capability it offers, or maybe it's that it can make changes for you without you being aware they're taking place. But every once in a while, we're not sure if we've just set up workflows too effectively, or that something a touch paranormal is happening with xMatters.
So, when you see the below events take place in your xMatters instance, is it Flow Designer, or is it a ghost?
A Failed Deployment is Rolled Back in the Middle of the Night
The best time to deploy changes to a website or software is the middle of the night, right? It's likely that fewer people are interacting with the solution, so any changes will disrupt fewer users. Your team does this all the time, so when a few engineers decided to deploy a few small changes overnight, with no one awake to ensure its success, it didn't seem like a big deal…oh no! An API broke and now users are faced with an error code when they're logging in. But what's that? xMatters rolled back the deployment moments after it was made, saving your Ops team a nightmarish remediation process, and your customer experience team dozens of calls from angry customers. So, should you be thanking Casper the friendly ghost?
Fortunately for xMatters users, you don't have to thank Casper for this one. Rolling back a deployment is a popular ability for Flow Designer, so popular in fact, it's a built-in option for users to get started with right away. The Rollback a Deployment Workflow can diagnose and resolve issues with your latest commit before customers even notice — sounds like a ghost, but most certainly not.
An xMatters Notification is Refused on Your Behalf
It's 3 am and you're fast asleep, but the internet never sleeps and a severe weather event crashes your main server and the backup, sending your website into the dark. Thankfully you have xMatters and you're the first on the on-call list, so you get a notification to your mobile phone right away. Wait, something is wrong. You did get the notification on your phone, but you slept through it? That doesn't make sense, you have a backup device saved in xMatters so you should have been woken up by more than one notification. Now it's 7 am and you've found a refused alert in your message's inbox, so you log into xMatters and see that indeed you did wake up in the middle of the night to ignore it. Was that Flow Designer?
You might want to hire a ghost hunter because that wasn't Flow Designer. While you can create flows to do a lot, you can't create one to answer your phone for you. In this case, that tricky ghost sounds like it was up to no good.
Your Smart Fridge Is Giving Out Instructions
Last week, you asked your daughter Belle to take something out of the freezer before you got home from work, but of course, she didn't. This week you asked again, hoping for a different result. While tip-toeing around the kitchen looking for the Hallowe'en chocolate, Belle was frightened to find her name written on your refrigerator's smart screen, sending her another reminder. Was this a sign of the paranormal looming in your kitchen?
We're not going to rule out a ghost, but it very well could be a custom xMatters integration in Flow Designer. Thanks to the IoT, xMatters users can utilize smart devices in Flow Designer, allowing for something like adding notes to a smart fridge screen. Connecting the IoT with xMatters isn't a new idea, nationwide grocery store Kroger was able to monitor and maintain their refrigerators and freezer units, and significantly reduce food spoilage.
A Draft Product Update is Deployed
Your team has a handful of potential product updates sitting in a folder waiting for the right time to be deployed. They're not fully completed, and not even installed in your non-prod environment. No one really has access to them but the developer working on it in their spare time. But your customer experience team starts getting calls and emails on October 31st that a great new feature appeared in their instance, and they can't quite work out how to install it correctly. After receiving screenshots of the feature and talking to your colleagues you finally realize, this was a half-baked draft update that somehow made its way into the world. Weird, isn't it?
Well, it wasn't the developer who created it. It can't be Flow Designer, as there's no workflow with this update included. And we don't want to point out the irony of the oddity happening on Hallowe'en, but we're going to have to blame a ghost for this one.
Flow Designer can be so useful it can be spooky, but unfortunately it just can't turn off your notifications for you (just yet). Make sure to learn more about its capabilities here!