Make Incident Management as Easy as Drag, Drop, and Done
Flow Designer revolutionizes the way you integrate, synchronize, and automate toolchains
Get xMatters Free
Watch Video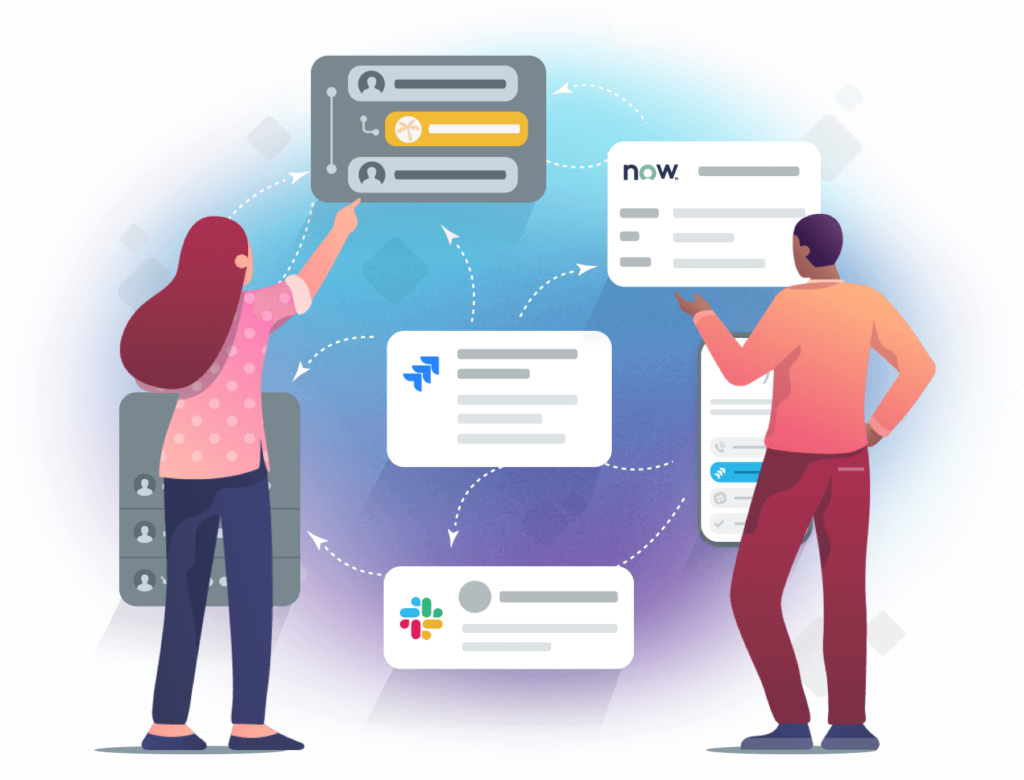 Now it's faster than ever to resolve issues—all without a single line of code
Flow Designer makes it easy to create automated toolchains that streamline complexity and reduce mean time to resolution
Flow designer in practice
Flow Designer keeps businesses up and running by driving greater consistency, faster resolution, and a tightly coordinated response to incidents across DevOps, IT, and business continuity use cases
IT Ops

MOOGSOFT TO XMATTERS USE CASE
Flow Designer aligns agile initiatives for faster service delivery with existing compliance, performance, and reliability commitments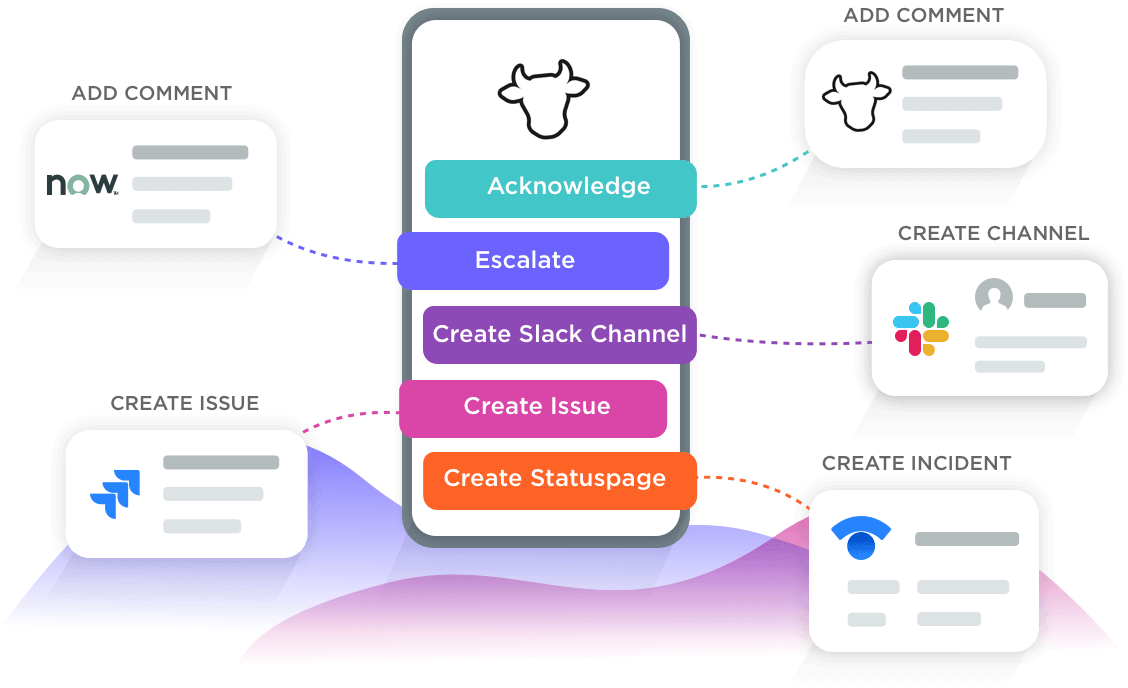 DevOps & SRE

DYNATRACE TO XMATTERS USE CASE
Whether you're rolling back a release or applying a hotfix, Flow Designer creates consistency in your delivery cycle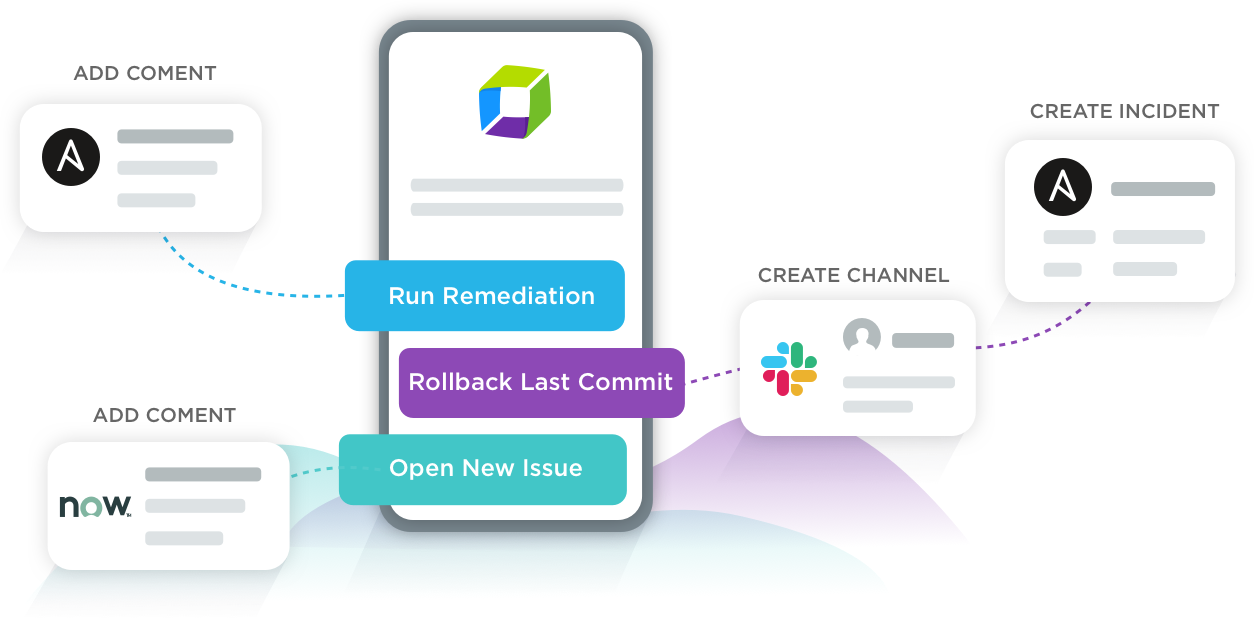 Major Incident Management

STACKDRIVER TO XMATTERS USE CASE
Flow Designer ensures your MIM processes work as well in practice as they do on paper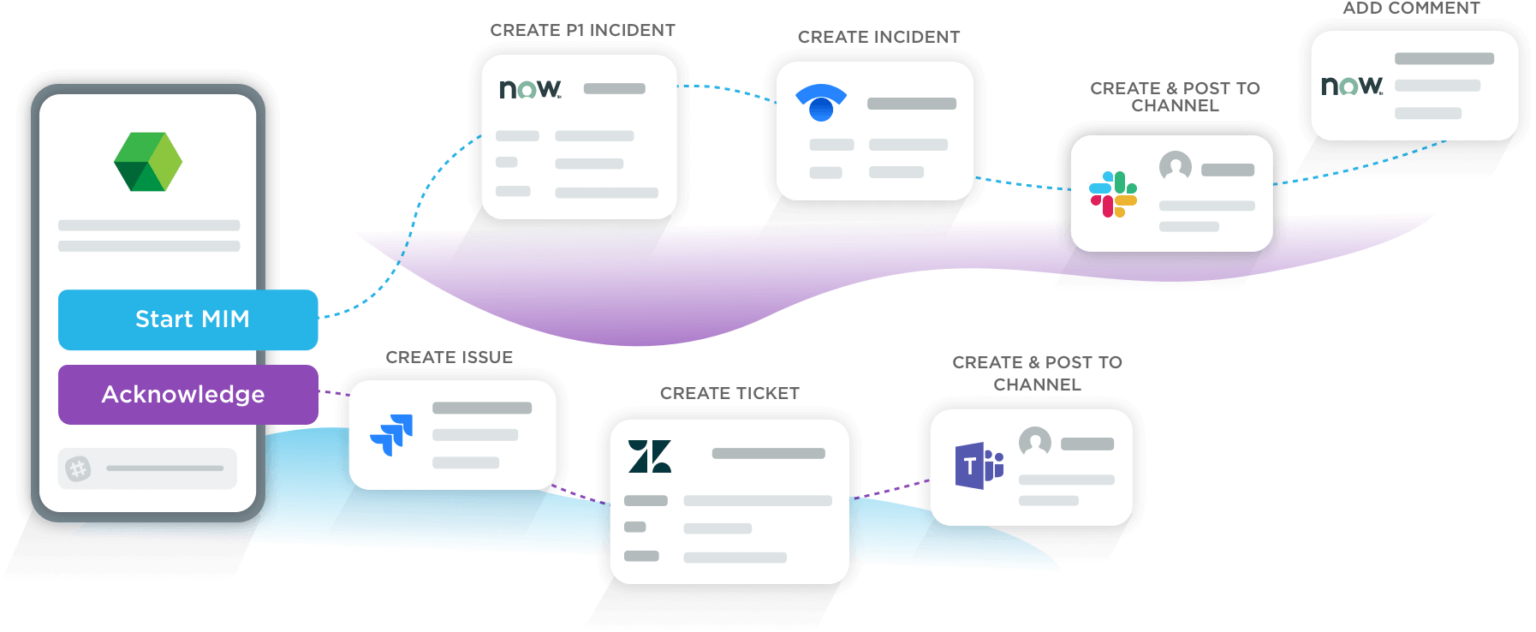 TOOLCHAINS HELP PEOPLE ACCOMPLISH WORK MORE EFFECTIVELY
Greater consistency
Teams follow guided, predefined remediation workflows
Higher velocity
Automated and orchestrated resolution decreases mean time to resolution (MTTR)
Increased productivity
Reduce unplanned work and maximize resource utilization
"By 2021, 90% of infrastructure and operations leaders who do not actively manage I&O toolchain flow will be replaced by leaders who do"
Why Wait to Get it?
See how Flow Designer makes it easy to automate incident management
Get xMatters Free
QUICKLY BUILD AND DEPLOY CUSTOM STEPS FOR YOUR TEAM
If your team has work that is not yet part of xMatters built-in steps—no worries. Flow Designer lets you create your own custom steps to integrate into workflows.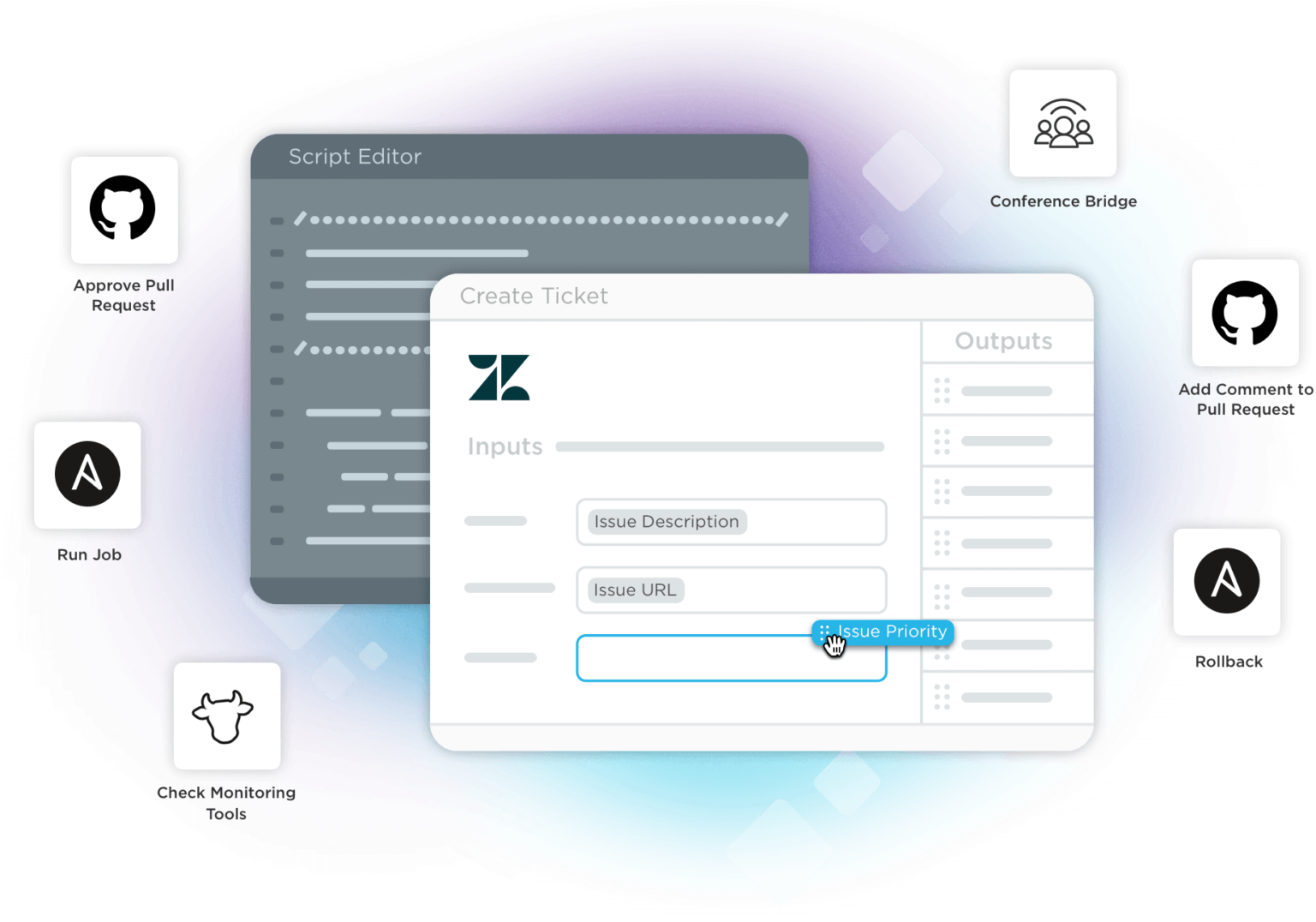 An inside look at Flow Designer—and where it's going next
xMatters CTO and CPO dig into how Flow Designer simplifies incident management automation
Read more

xMatters Flow Designer allows us to streamline incident management within our complex environments, and be more inclusive of less technical teams in driving processes to resolution.

The sheer simplicity of Flow Designer's visual interface will deliver enormous efficiencies enterprise-wide for custom workflow creation across teams.