Roll Back a Deployment
Use this prebuilt workflow to execute your rollback strategy. Diagnose and resolve issues with your latest commit before they start affecting customers.
See the Benefits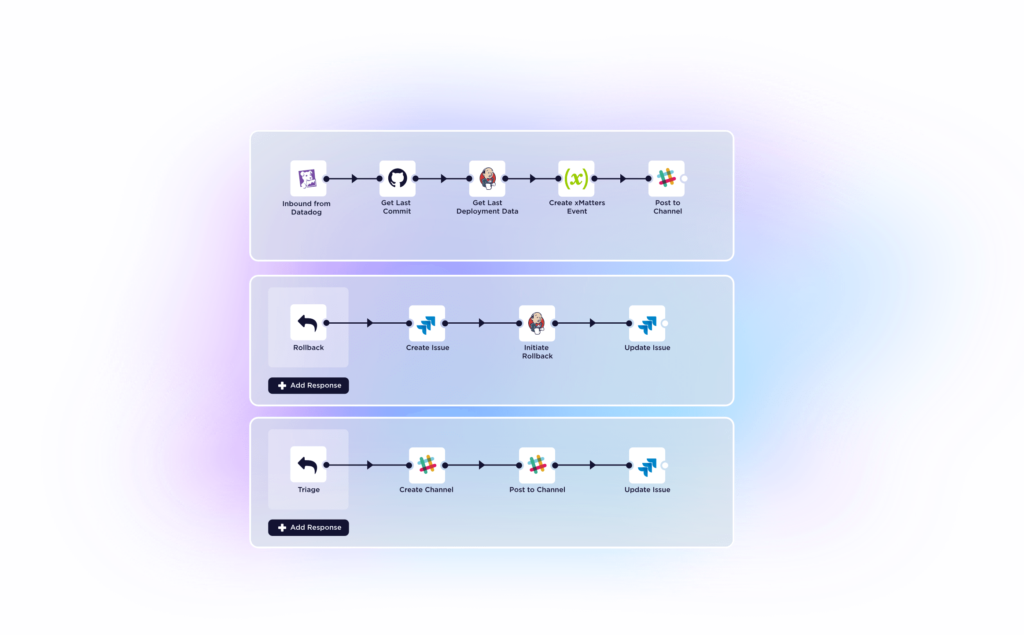 Benefits
Complex issues generally require multiple people to work together. Chat integrations save time and reduce risk by enabling everyone involved to share information, open and add to tickets, update customer-facing status pages, and more.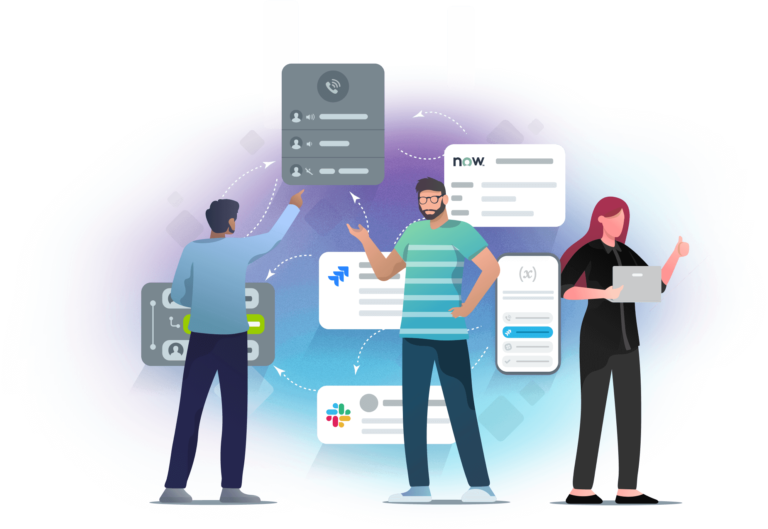 Workflow Steps
Detect

Your new release tested fine on staging, but sometimes it doesn't play nice with applications and services in the real world. When this happens, your APM should reveal why and how it's impacting other services.

Respond

xMatters follows your rollback strategy. It references the developer on-call schedule to alert the right person, and automatically includes the full context of the issue (even on mobile), including errors, impacted systems, and severity. Now that person can quickly investigate the situation and determine the best response action. With the push of a button, the resource launches a remediation workflow across the prescriptive DevOps toolchain to automate a rollback to the green environment.

Service Desk

While the rollback is happening, an automated platform creates and updates tickets so the information is there for review.

Triage

If the point person requires other developers or resources, xMatters spins up a dedicated chat channel and invites the relevant teams to the channel. xMatters pushes full incident information into the channel and updates the related service desk ticket.

Roll Back

Once the rollback execution is complete, xMatters automatically closes the related chat channels and service desk issues.

Learn

The full chat transcript and other information is automatically appended to the service desk ticket once the issue is resolved, giving developers easy access to it for postmortem exercises and to update the rollback strategy.
See How to Build This Flow
Use this workflow map to guide you in building your own Rollback Workflow.
View the Map