Workflow automation
Low-code workflows automate time-sensitive tasks, proactively manage issues, and let engineers move full speed ahead.
Drag and drop your way to full service reliability
xMatters code-free workflow builder, Flow Designer, gives you complete control over your workflows—no code required.
The secret weapon for DevOps and SREs
xMatters automates response to issues associated with deployments, application health, and infrastructure disruptions, reducing risk and empowering engineers to roll out new features without worrying about impacting the customer experience.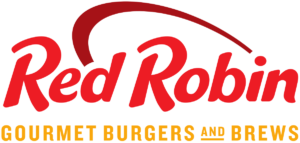 The library of integrations and API endpoints helped us create a significant toolchain collaboration between various industry standard applications. We proactively triage events with xMatters intelligence to conditionally route events and create a very comprehensive feedback loop.
Preston Thornton
Senior DevOps Engineer, Red Robin
Pre-built workflows for easy implementation
Choose from hundreds of xMatters integrations and automation steps to seamlessly connect your systems and relay data between popular tools:
Choose from built-in steps for each integrated tool
Build your own custom steps and test them in the Activity panel
Use shared step libraries to create consistency across teams
Powerful open API for maximum flexibility
Want something more? Build custom integrations with the xMatters REST API.
We're unlocking the power of our data across our organization and providing a new level of insight to individuals' fingertips. Our engineers aren't spending time gathering data, they're performing higher-value tasks and resolving issues quicker.
Jonathan Hayes
Vice President, Global Service Experience