Workflow & Process Automation
Obliterate Bottlenecks & Drive Efficiency By Automating Complex Workflow
Orchestrate Your Resolution Processes
When something goes sideways, xMatters orchestrates and automates key resolution processes in your continuous delivery pipeline. Execute the appropriate remedial actions, empower resolvers, and advance workflow—every single time.
Greater Consistency




Resolvers follow guided, predefined remediation workflow

Higher Velocity




Automated and orchestrated resolution decreases MTTR

Increased Productivity




Reduce unplanned work and maximize resource utilization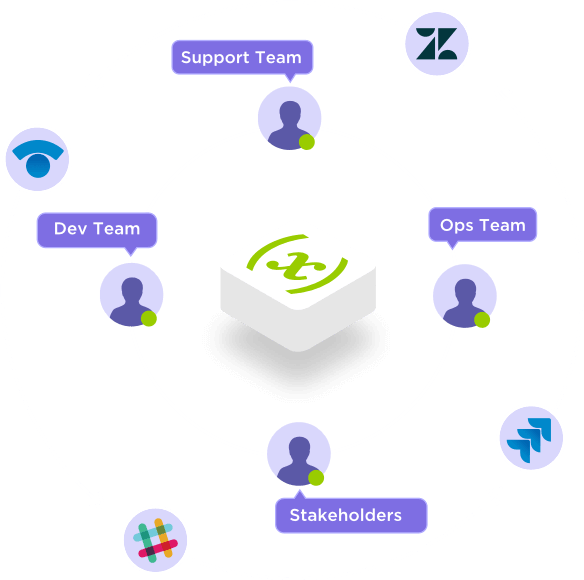 Connected Toolchains
xMatters delivers the market's only connected platform to drive automated resolution. Connect each entity—data, tools, and people—in your ecosystem to maximize informational and intellectual knowledge. Unify processes that now exist in silos, whether it's a service desk ticket or a Jira issue, so that everyone's working towards the same resolution goals. Reduce response times and guide collaboration to fix problems faster.
Automated Trigger




Initiate workflow based on predefined severity thresholds to drive remediation consistency for any issue

Data Handoff




Automatically relay information between systems and teams so that resolvers are aware of the latest insights

Process Alignment




For complex issues involving processes between multiple tools, automate managed record creation and sync stage advancement within tools like Jira and ServiceNow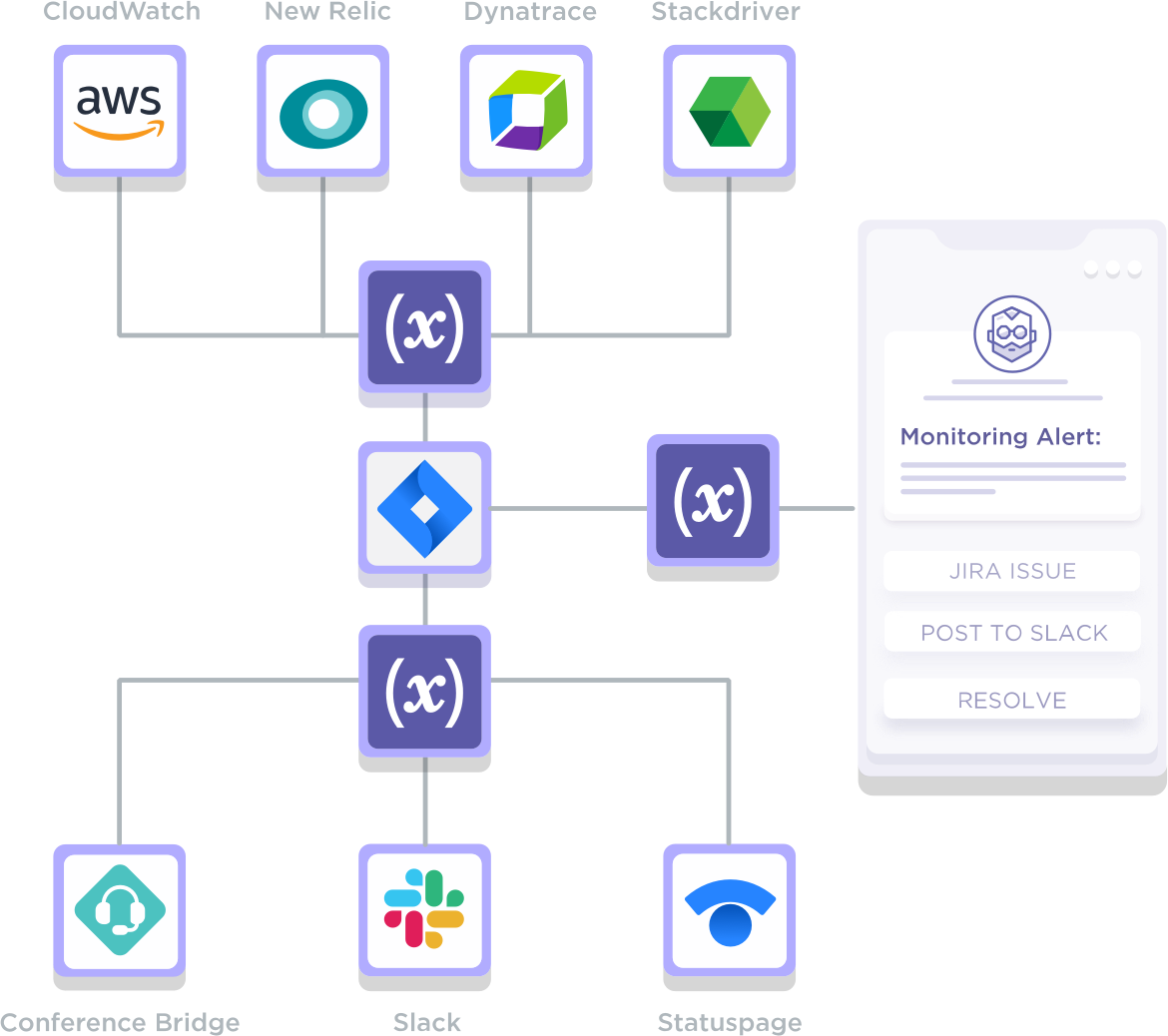 Structured Communication Plans
Design resolution workflows to address any situation. So, when a critical server issue requires engagement from your application and network teams and alignment with customers until it's resolved, xMatters has you covered. Make collaboration a catalyst rather than a bottleneck for any resolution process.
Message forms




Automate communication with users by integrating situational context from systems and enabling response actions that advance workflow

Intelligent Targeting




Connect with resolvers for any situation based on skill sets, roles, locations, and on-call schedules

Text & Voice




Distill insights and automatically communicate on users' preferred channels, whether that's text, in-app, or even voice using text-to-speech technology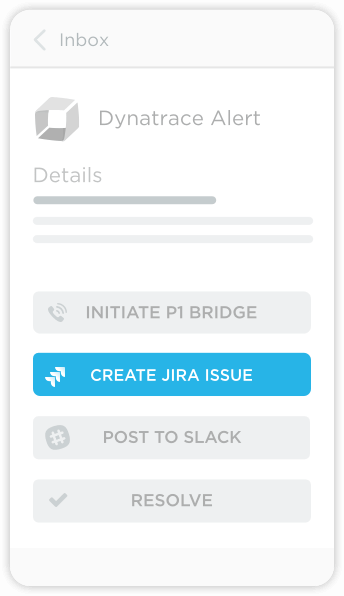 Scenario Management
While xMatters allows you to automate and streamline resolution processes, it's important to realize that you can't have a 'cookie-cutter' mindset to handle every situation. Scenarios allow you to leverage established best practices to resolve issues, while also supporting customized workflow components to address situational specifics.
Templates
Use predefined default values for communication, while making tweaks for unique details around a situation, like tailoring messages to a service outage in a specific geography when resolvers have to comply with certain local requirements
Response Counts
Whether you need 6 back-end developers or 10 site reliability engineers to work on solving a problem, xMatters automatically tracks down resources until enough people have responded and are on the job
Post Mortem Analysis
xMatters turns rinse and repeat into analyze and improve. Go deep into an issue's resolution progression to understand the remediation steps that stalled—or accelerated—time to resolution. Gain insights into the value of team member contributions when called on to resolve a problem. Apply what you've learned to improve your response to similar problems in the future.
Timeline




Understand response efficiency, resolution steps, and team members that played a role in fixing issues through a second-by-second view of any problem your team works on

User Response Value




Customize responses with positive, negative, and neutral contribution values so that you can easily determine which users are promoting faster resolution times—and which need some coaching to improve

ChatOps




Automatically archive ChatOps data with valuable resolution context within managed records such as Jira issues or ServiceNow tickets so that you can apply remediation best practices to similar situations
We are using BMC Control-M for our schedule jobs and with the help of xMatters we are able to update the BMC Control-M job in real-time. The benefit is that this process is immediate and significantly faster.