xMatters Out Run Release Recap: Service-centric Automations, Callable Flows, and More!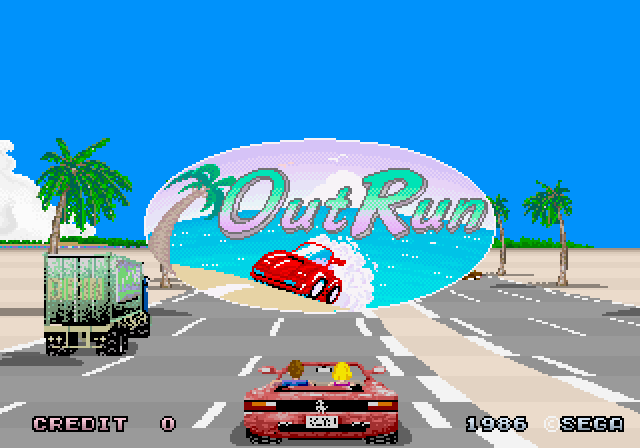 What's one of the fundamental principles of DevOps? Automation. There are many ways to leverage automation to facilitate DevOps practices for enabling consistency, reliability, and efficiency within the organization.
That's why we're taking serious strides to ensure that xMatters can allow full automation and coordination of the many tools we use to make incident management easier and more efficient for front-line responders. From service-centric automations to callable flows and using chat apps as devices, these helpful new features will help supercharge your response to digital service interruptions.
Service-Centric Automations
Wouldn't it be great if you could update an incident status page in real-time directly in the Incident Console? Better yet, what if you could quickly roll back a bad deployment?
It might sound like a dream, but in our upcoming release, Out Run, automations are the key to making those wishes a reality. Using a new Incident Automation trigger in Flow Designer, you can build automated tasks and execute them directly from the Incident Console. Whether you want to run a health check, initiate a rollback, or update a status page, the automation possibilities are up to what you can imagine—in this case, nearly endless.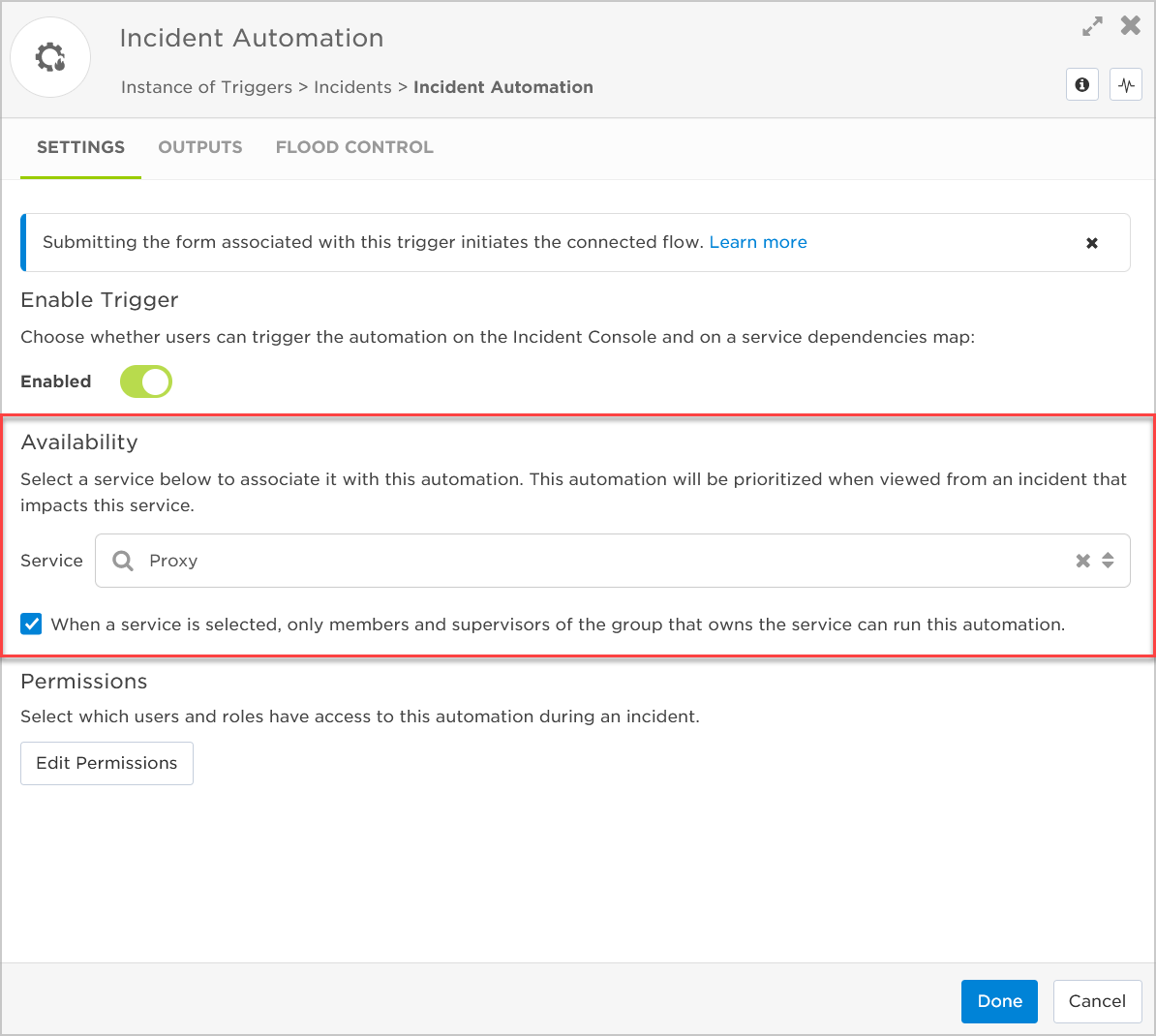 Callable Flows
Creating flows in Flow Designer is easy with its drag-and-drop interface and intuitive design. It's so simple that often when one flow is set up, you might find yourself wanting to reuse it multiple times in your workflow.
Rather than duplicating the flow or adding additional triggers, steps, and switches to the same canvas, you can now leverage our new 'Callable Flow' step and 'Callable Flow' trigger to reuse flows. This saves you time and makes your flows easier to maintain and distribute for other team members to use.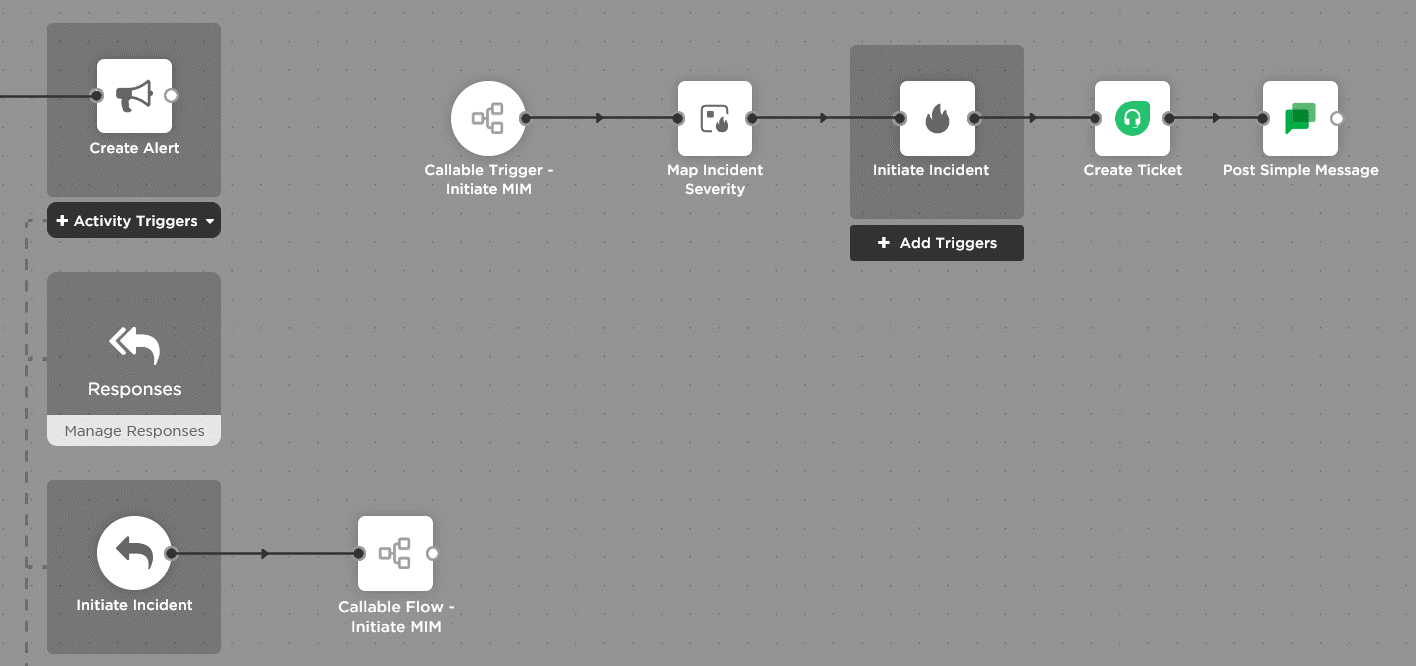 Using Chat Apps as Devices
Microsoft Teams vs. Slack. Which chat app is your favorite? Either or, xMatters has your back.
Chat apps are popular tools that many of our customers use to enable effective incident response and collaboration. In this release, we've added Microsoft Teams as a device type in xMatters, and don't worry—Slack is up next.
What this means is that you can now receive notifications as direct messages in Microsoft Teams. No more disruptions to your workflow to check an email or open xMatters to collaborate. By adding Microsoft Teams as a device, you'll be able to receive xMatters notifications, respond to alerts, and view incident details directly in your Teams chat.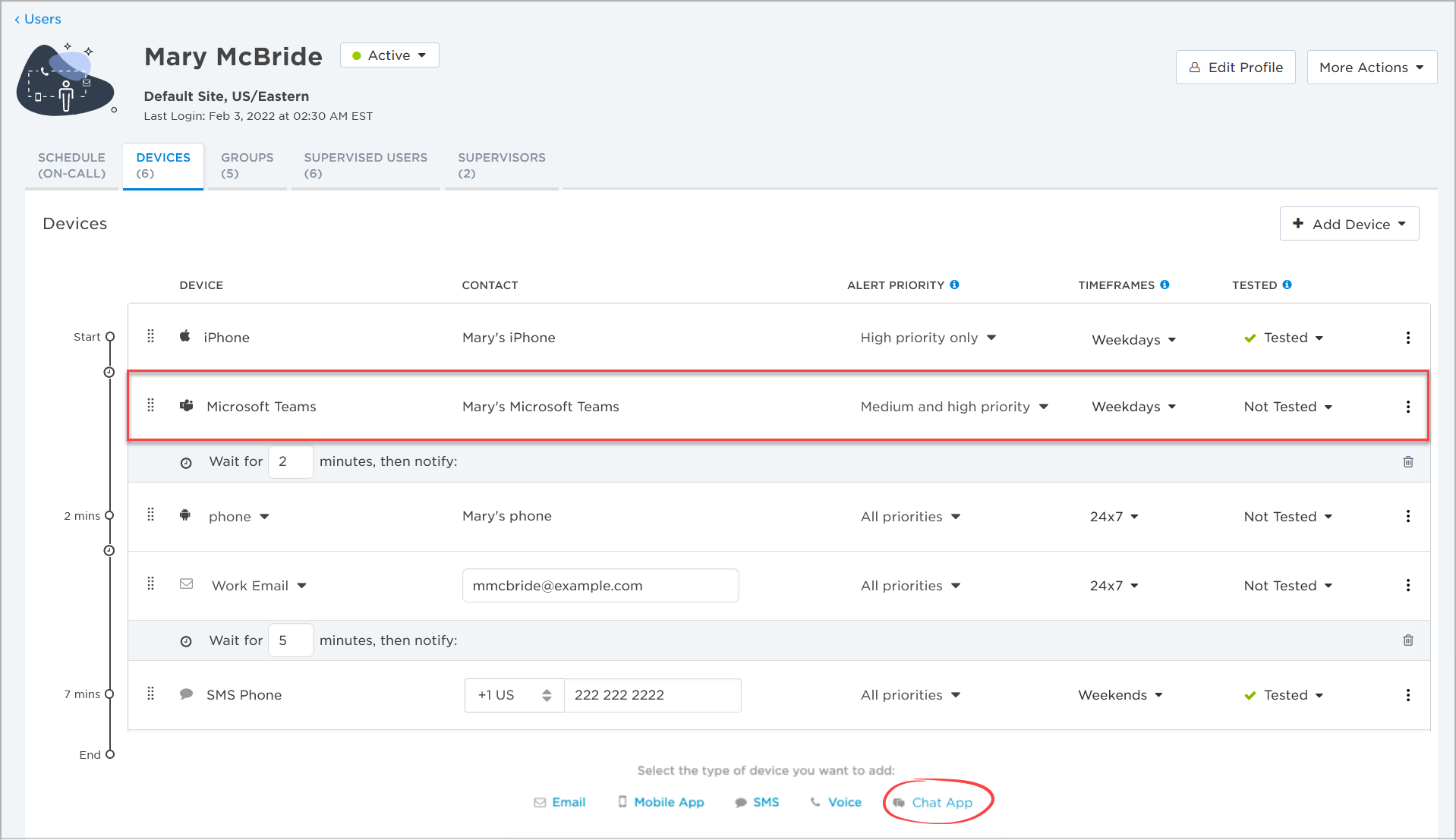 Broadcast Groups
Coming soon to our Early Access Program instances.
Need to send a notification for an emergency? Curious about everyone's thoughts on a new workflow? We're excited to share a new type of group specifically for creating a list of members you want to notify at the same time: Broadcast groups.
Broadcast groups have all the essentials you need to create and manage larger or simple groups without the extra features and functionality of our powerful on-call shift scheduler. We'll be taking it one step further in the future by improving the group overview with service-related information such as which of the group's services are impacted by incidents, active incidents the group is engaged in, and more.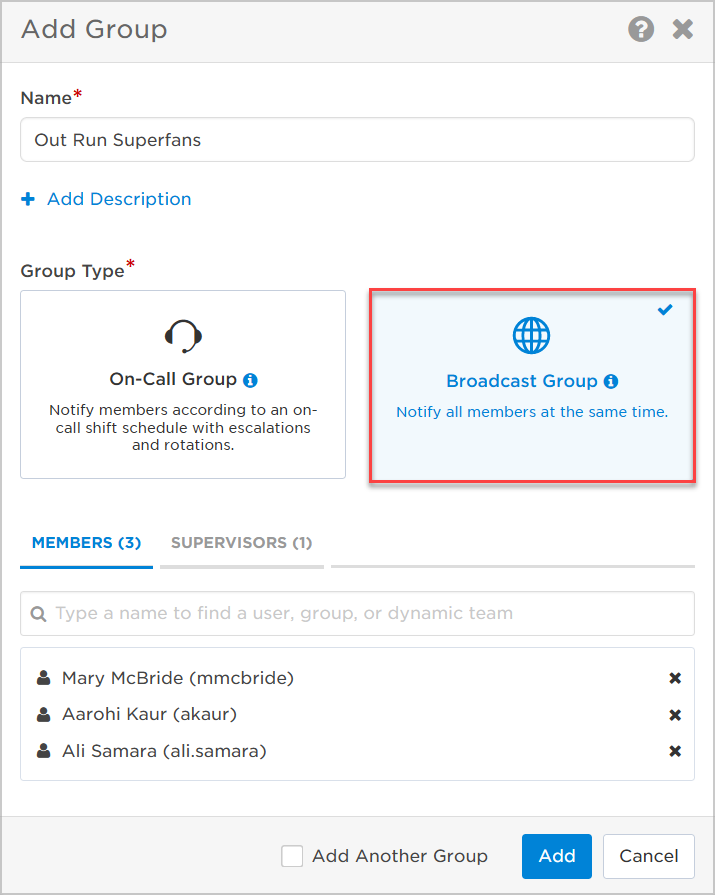 Mobile App Updates
Handling incidents on the go is more common than you'd think. To ensure our customers have everything they need to resolve issues wherever and whenever we've added a handful of features to our mobile platform to help.
Worried that you'll miss a critical alert because your phone is muted, or you've got Do Not Disturb enabled? You'll be happy to hear that both our iOS and Android apps now include settings to allow the xMatters app to play sounds for high-priority alerts—overriding your phone's device settings.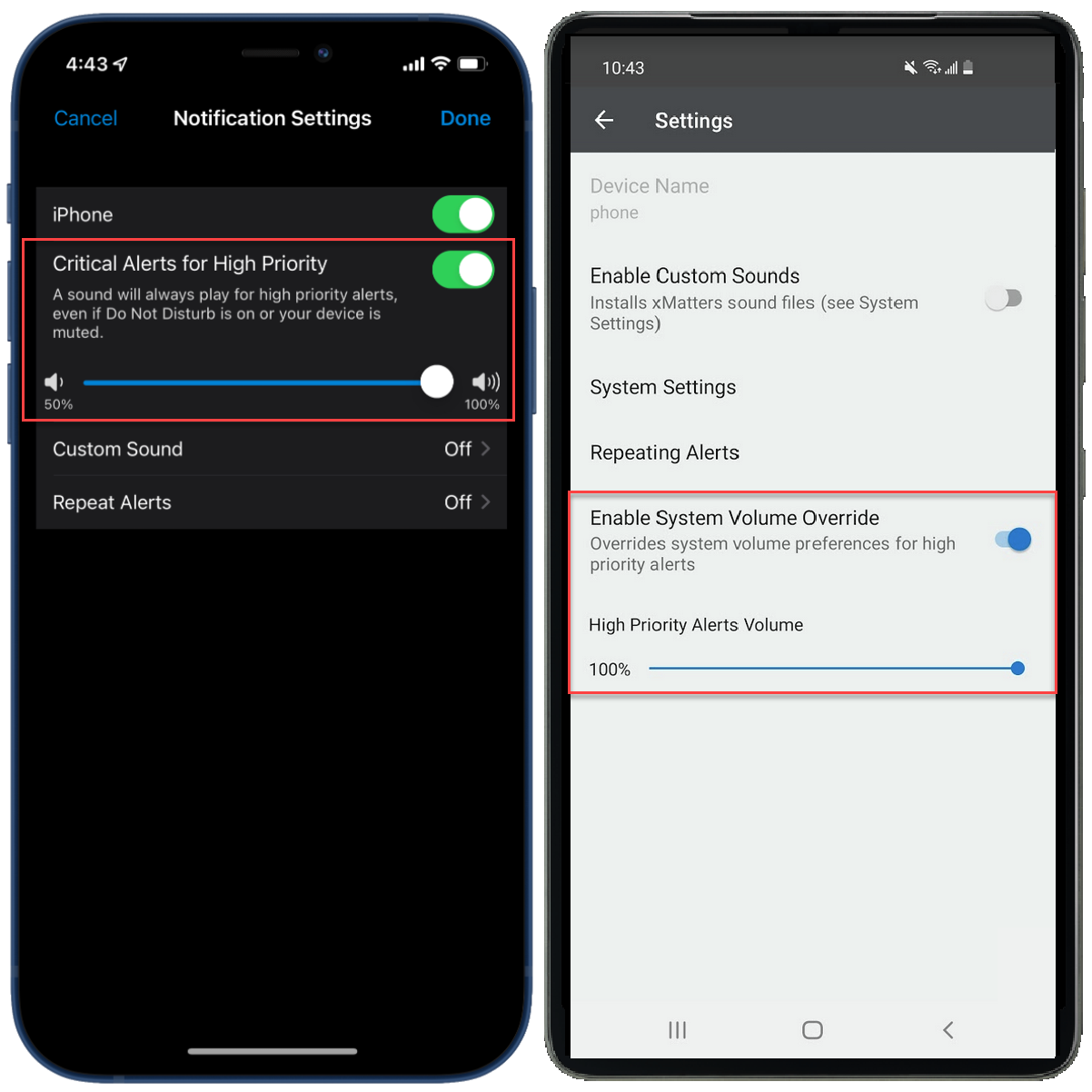 Do you have more than one xMatters instance? Sometimes it can be tricky to tell which message is from which instance on the app. To resolve this, we've added the name of the xMatters instance along with the sent message. No more confusion here!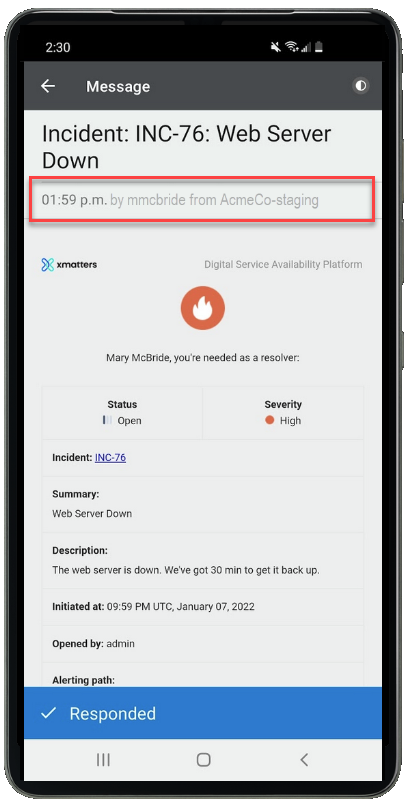 See what else is new in xMatters
You can keep up with all of the new features in the Out Run release by visiting our release overview. What's covered above is just a snippet of what our xPerts have been working on—there are plenty more exciting enhancements to see. Better yet, if you want to try out these features yourself, sign up for a free xMatters instance today!
Try xMatters Free