The Best Tools for System Monitoring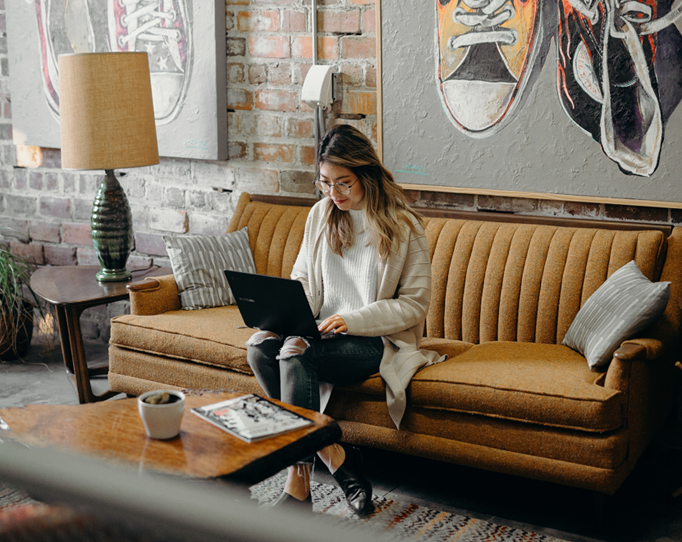 It takes a lot to run a modern business. From websites to technical solutions and everything in between, it's no surprise we need better monitoring systems to make sure everything is operational. With multiple gears turning at once on any given platform, incidents are inevitable—especially for companies that are constantly growing and innovating. And the impact of incidents can affect user services, operations, and even business reputation.
Dedicated system monitoring tools help minimize an incident's impact by recording system baselines and analyzing current behaviors, then notifying the appropriate team member when a behavior seems unusual. With the right monitoring tool in place, companies gain insights into their system's health to learn opportunities for improvement, test the impacts of changes, and quickly respond to potential incidents.
So how do businesses pick the right system monitoring tool? With so many options to choose from, it can be challenging to decide which tool will best enhance the organization's service uptime, security, and reliability. Pricing, scale, and compatibility are all important factors to consider when deciding.
Let's examine five top-rated system monitoring tools on the market and highlight some of their strengths.
SolarWinds Server & Application Monitor
The SolarWinds Server & Application Monitor (SAM) is an all-in-one solution for tracking system components. This monitoring solution provides real-time metrics on the health and performance of your hardware, software, and services.
SAM has helpful built-in automation. For example, it discovers and catalogs your assets for you, saving time during the initial setup and as you add new components. SAM also defines profiles on your components and auto-configures the parts to monitor while also mapping application infrastructure and the interdependency between applications. Its dynamic baseline behavior calculations allow SAM to set thresholds for critical alerts, then when something trips those thresholds, it sends automated alerts through a variety of communication channels.
Resource management is a crucial benefit of SAM's system monitoring. Admins can identify performance issues early then use capacity forecasting tools to optimize resources such as memory, CPU, and disk usage as needed. SAM makes it relatively easy to manage and allocate these resources from a central location using an asset catalog.
SAM's strength is versatility. It's compatible with over twelve-thousand applications and a multitude of frameworks. SAM also comes packaged with hundreds of ready-made templates.
With support for standard and custom configurations alike, SAM is a powerful out-of-the-box monitoring solution. SolarWinds SAM also integrates with xMatters to help manage your servers and applications in one place, along with automated events to resolve issues.
Datadog
The creators of Datadog built their system with deep analysis in mind. You can deploy Datadog's monitoring software to any physical or virtual device in your network. Datadog then traces requests as they progress through your network, ingesting 100 percent of traces and making them available in a live search for 15 minutes. This approach enables system admins to perform fine-grained analyses and quickly respond to root causes of performance issues or suspicious behavior.
The solution's network monitoring system is also well equipped. Datadog provides complete visibility of your entire network and maps the relationships between components. You can monitor these connections' health through critical metrics and quickly examine the traffic between two endpoints at the application, IP, port, or process layer. Communication analysis enables you to pinpoint your network issue's potential location. And conveniently, you can manage all these functions centrally using Datadog's management console.
Datadog's stand-out feature is its automation capabilities. This is highly beneficial to SREs during incident response. Intelligent analytics parse log metrics to identify performance trends, anomalies, and typical threat patterns. If a metric crosses those thresholds, Datadog auto-distributes critical alerts, triggering collaborative investigation channels on your chosen communication platforms.
The monitoring solution can then record any relevant communication and findings during the response process. It can even automatically generate postmortem reports with that data. Datadog is compatible with several third-party tools, offering flexibility for your preferred workflow, and Datadog integrates with xMatters to enable actionable alerts, one-click incident creation, and automated resolution.
Site24x7
Site24x7 is a versatile monitoring tool with a suite of services for web-based applications. Their tools maximize website uptime by continuously checking status from relevant customer locations.
In addition to keeping your services online, Site24x7 defines performance baselines and records the load time of various resources like documents and images. These actions enable you to identify any assets that may be affecting application performance. Site24x7 also protects your websites by blocking malicious domains and IP addresses, tracking SSL and TLS certificates, and alerting you to any unauthorized website changes.
Site24x7 monitors network devices in impressive detail, providing critical fault, performance, and traffic information. It can auto-detect devices on your network with comprehensive vendor support and ready-to-go device templates. You can monitor nearly any endpoint, from routers and firewalls to UPSs and printers. Once you connect all components, you can view key metrics such as memory, CPU, and disk use in your central health dashboard.
This online application monitoring tool includes cloud monitoring features compatible with Amazon Web Services (AWS), Google Cloud Platform (GCP), and private clouds. It monitors your web infrastructure, and you can configure scripts to fix service issues. Site24x7 also integrates with xMatters to filter redundancy and customize automatic responses.
Paessler PRTG Network Monitor
Paessler PRTG Network Monitor is another all-in-one system monitoring solution. It tracks every device in your network, including workstations, routers, and switches. Additionally, the system allows you to visualize your network through maps providing live status and usage statistics.
This monitoring solution can create performance profiles, enabling you to configure customizable alerts through channels like email, push notifications, HTTP requests, and SMS. You can even customize your alert channels using the PRTG API. Use the available templates as-is or adjust the HTML to modify the console dashboard to your needs.
What sets PRTG apart from the competition is its dedication to customer support. The company boasts an impressive group of in-house support engineers, implementation partners, and an international support team available 24 hours a day, Monday through Friday. In addition to live support, they offer extensive documentation, a resource center, and a knowledge blog.
PRTG integrates with xMatters to monitor network availability and bandwidth use. The combined solution is able to resolve common issues automatically and send actionable alerts to on-call responders if need be.
ManageEngine
Instead of being an all-in-one solution, ManageEngine hosts a suite of web-based products to address individual needs, such as disk monitors, server monitors, and tools for monitoring Windows system health. ManageEngine's many components offer the same functions as the other providers. Despite ManageEngine's high number of products, you can still manage your systems from one central location via their web-based console.
ManageEngine also integrates with xMatters to synchronize management tickets and monitor and resolve incidents.
Conclusion
As businesses scale, they need the right tools to manage IT infrastructure and ensure security protocols are a success. System monitoring software plays a crucial role, so it's essential we find the right tool to provide the analytics, alerting, testing, and versatility our systems need. SolarWinds Server & Application Monitor, Datadog, Site24x7, Paessler PRTG, and ManageEngine all have particular capabilities and unique price points.
System monitoring software can warn you of problems as they arise, but to resolve the issue, you need to integrate your monitoring with a service reliability platform like xMatters. This integration enables features such as alert redundancy filters, one-click issue creation, automatic incident resolution, and single-dashboard visibility into your system's health. To explore the benefits of integrating xMatters with your system monitoring software of choice, try xMatters for free today!