BACK TO BLOG
Meet xMatters Free Incident Management Software for Small Teams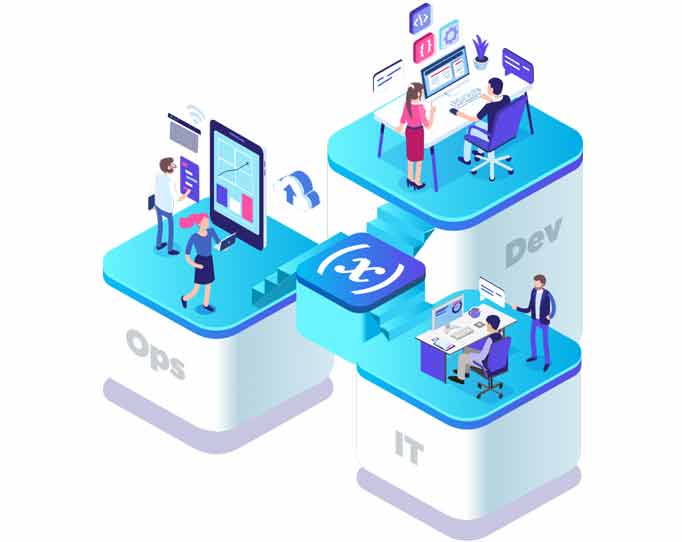 In large organizations, many teams are using their own monitoring and communication systems. Each group has its own unique escalation rules. No problem. xMatters Free incident management software puts everything you need to proactively detect and fix issues in the hands of small teams.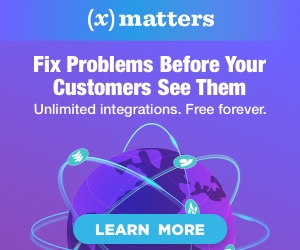 We live in a world where things go wrong. Releases fail, servers go down, microservices suffer performance degradation. While incident management assures job security for some, firefighting is never fun (especially when you hear about it from customers or your boss).
If you could plan for an incident before it happened, imagine how much sleep you'd get.
We realize incidents can happen across teams – and each team has its own process and tools to fix them. That's why we created a platform that ties these things together and leverages automation. But sometimes you need a solution – and you don't have time to wait for another team to build it out for you.
That's why we put incident prevention in the hands of small teams.
Meet xMatters Free
Your team can own their incident management end-to-end, free for up to 10 users, and customize to meet your every need. Using a different monitoring system than the other teams? No problem. Have escalation rules unique to your group? With xMatters Free, you get everything you need to proactively detect and fix issues the minute they arise.
Who is Free for?
xMatters Free is for teams of up to 10 users. It provides a feature-complete platform to take preventative action on any issues that impact your business – from service outages to physical emergencies. Whether you're a small team within a large organization, or a startup with a lean, mean, issue resolving team – you can now alert, collaborate, resolve, and report on the incidents that would otherwise keep you up at night. Who can benefit from xMatters Free? The possibilities are endless…
Developers: Want to ensure your next release goes smoothly? Get context-rich notifications the moment there's an issue and, in the click of a button, roll back changes or run automated playbooks to fix it fast.
Infrastructure Engineers: Wrangling multiple, ever-changing environments? Anything you can monitor can now automatically trigger xMatters alerts when degradation or abnormalities are detected. Launch powerful toolchains for instant remediation.
Service Desk Teams: How do you keep your customers happy? Whether you use Jira, ServiceNow, or another service desk, you can connect to xMatters and automatically pull in the right resources the instant an issue surfaces. Lightning-fast resolution will always wow your customers. "We support a wide range of clients from major hospitals to multinational corporations, and so maintaining and guaranteeing seamless availability to our customers is a top concern," says an IT Manager from Vizcom Technologies, an xMatters Free customer. "By leveraging xMatters' intelligent collaboration features — such as specifying on-call rosters and structuring escalation paths — and built-in integration with Jira Service Desk, we've been able to deliver above and beyond our service level agreements."
Emergency Responders: Issues aren't exclusive to technology. When emergencies arise and responses are required to make sure people are safe, xMatters Free gives teams the ability to alert and respond. With Free, teams can also set escalation rules to ensure someone responds to help when every second counts. Get critical care by using xMatters' alerts and custom escalation rules to guarantee proper action is taken. In 2018, students at the University of Victoria used xMatters to help sexual assault survivors get critical care by using xMatters' alerts and custom escalation rules. And they won a hackathon doing it!
Take control of your incident management
Everybody wants to sleep through the night without responding to alerts in a 2am bleary-eyed fog. Making your on-call life easier goes beyond managing alerts. It involves process automation, connecting to your other systems, and keeping your customers (and your bosses) happy. So we're sharing xMatters with the world – for Free. You won't find a better (or less expensive) way to keep your digital services available.
Create Your Free Account