Smart Notifications
Our Notifications Have PhDs In Situational Awareness
Stop Paging and Start Acting
xMatters distills incident alert information from your monitoring and issue tracking tools into meaningful, actionable notifications. Engage the required people, gain situational perspective, and trigger resolution steps directly from notifications.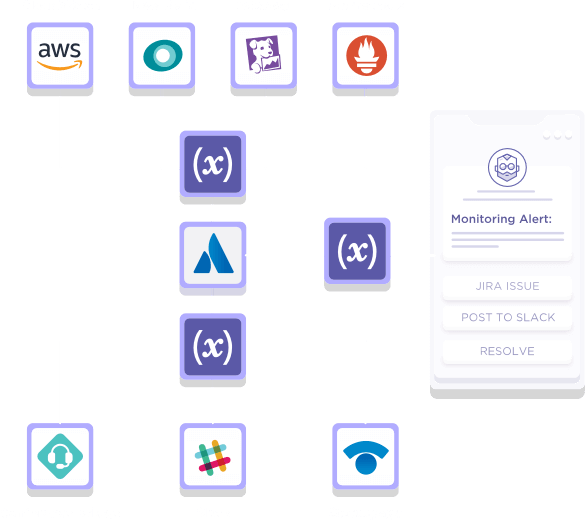 Situational Context
When your monitoring tools are screaming at you, it's hard to make sense of it all. xMatters enriches its smart notifications with aggregated data from diverse tools to provide resolvers with the information they need to tackle complex issues fast.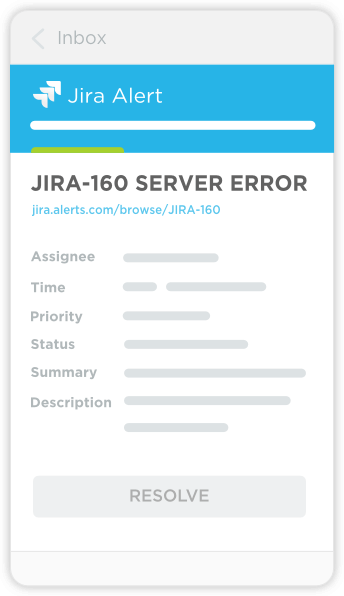 Resolution Actions
Smart notifications go way beyond "accept" and "reject." Your team members can click responses with customized actions designed to eliminate manual work and advance workflow.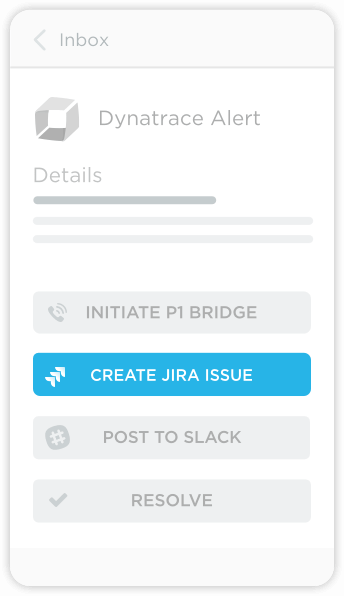 Stakeholder Alignment
As critical issues are being resolved, a variety of people inside and outside your organization need to be reassured you're getting the job done. Automatically update customers and executives so you can focus on the task at hand.
Communication Designer
Tailor incident alert notifications so that resolvers receive technical details while business stakeholders get status and impact updates
Executive Briefing
Some execs want the nitty gritty details and others just want the highlights—satisfy both needs with customized messaging sent automatically from initiation until resolution
Subscriptions
Empower team members to opt in to the incident notifications they care about using a self-service interface
Major Incident Coordination
When your organization is dealing with a serious outage, manual processes kill resolution momentum and are prone to errors. xMatters gives you powerful automation tools focused on speed and accuracy, minimizing your downtime.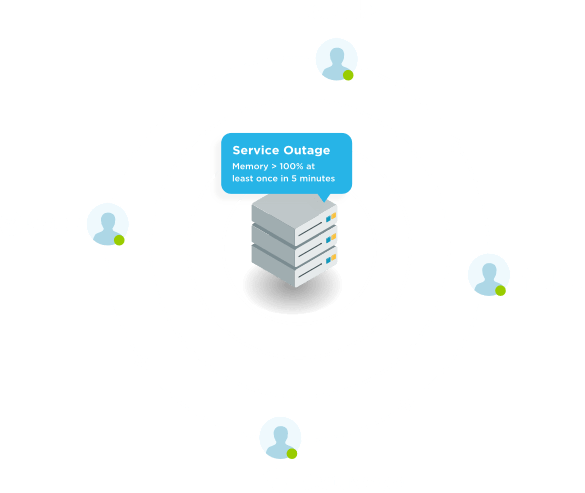 Conference Call Engagement
When you're dealing with a tough problem, having a live conversation is often the fastest way to accelerate resolution workflow. xMatters makes it quick and simple to get people collaborating on a conference bridge.
One-Touch Access
Promote fast engagement with friction-free bridging—no long phone numbers, pass codes, or host keys
Call Control
Remove or mute callers, and review a historical call report to assess team participation and performance
Team Engagement
Accelerate resolution by targeting specific resources on their preferred devices
Our ability to escalate alerts and pull teams together quickly via xMatters means our system uptime remains consistently high.