How automation drives work forward to accelerate enterprise innovation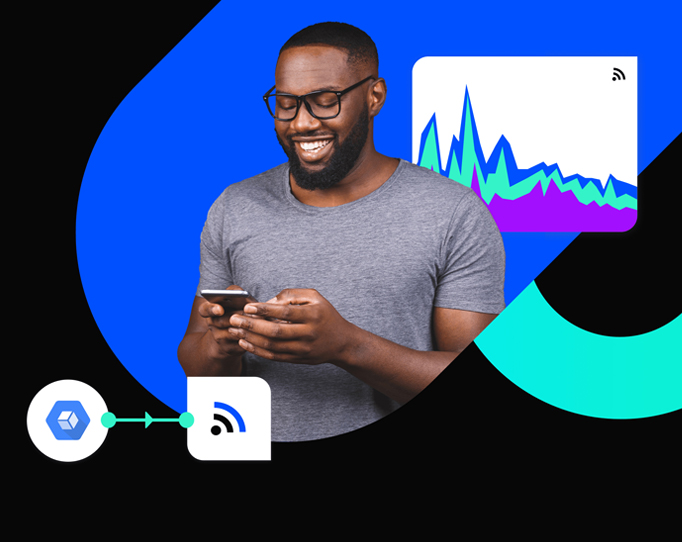 Why automation is a key initiative in 2021
I was speaking to a friend who teaches at a high school and she complained about the way her school requires teachers to manually update grades, take attendance, and do other tasks that slow down the day and keep teachers from doing what they love most: educating their students. As someone who enjoys efficiency, she was disappointed in the lack of tools and systems in place to automate manual processes—preventing staff from doing their core teaching job and students from getting a comprehensive lesson. 
Every kind of team wants to focus on the things they love. So why is it that so many of them get stuck doing repetitive work that doesn't drive progress?
Automation is an integral part of every enterprise's operational roadmap in 2021
We all want to move faster and get work done as quickly and efficiently as possible. At xMatters, that means taking the heavy lifting out of resolving issues to ensure constant digital service uptime. This is where automation, or the process of removing manual work from tasks, can benefit all roles and levels within an enterprise. 
In our recent State of Service Reliability and Automation in the Enterprise survey from March 2021, xMatters analyzed responses from more than 500 technical leaders and professionals across development and operations teams in the United States. We found 95.3% of respondents believe that automation is critical to achieving digital service reliability; i.e., ensuring a service performs with minimal amounts of failure. Respondents also rate automation (orchestration of tools, people, and processes through automated workflows) as a top technical initiative for 2021.
Across the surveyed enterprises, they attributed current inefficiencies to teams being overworked, and team leads and executives having difficulty planning and budgeting as a result of increased workload. When asked which of their daily tasks would benefit the most from automation, respondents chose application delivery, continuous deployment, and incident response.
Overall, the top three organizational initiatives respondents identified for 2021 are AI/machine learning (58.3%), process automation and orchestration through automated workflows (47.6%), and digital transformation (38.4%). Process changes that were once top-level initiatives like cloud transformation are now standardized across enterprises, challenging teams to find new ways to optimize the remaining manual processes In order to be able to focus on these initiatives, it's critical for teams to automate processes that hold them back from achieving their roadmap goals.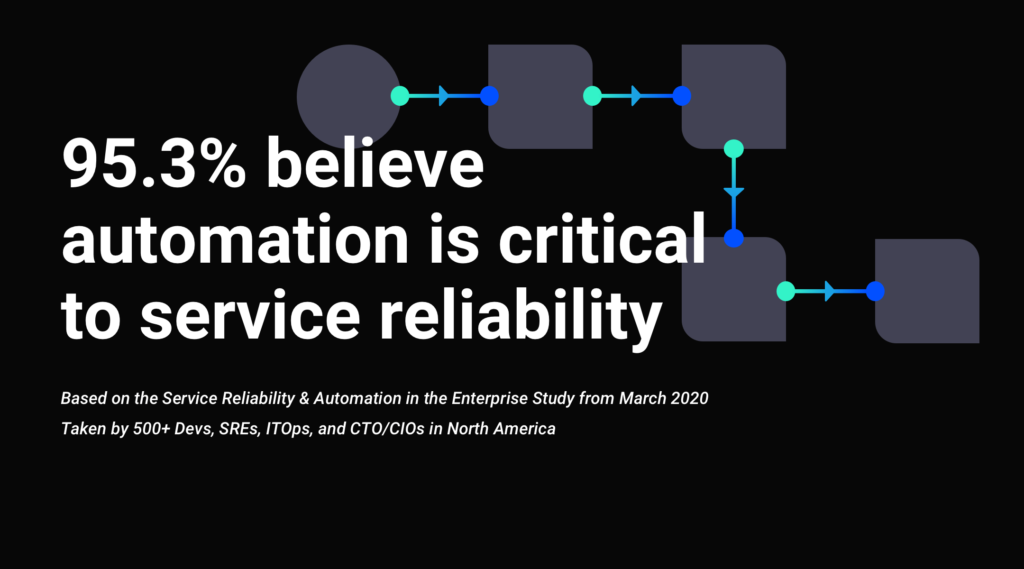 In fact, the benefits of automation go beyond an enterprise's day-to-day. Respondents also believe automation will help teams increase efficiency, optimize costs, and ensure increased software release velocity, meaning they feel that customer service and resource optimization will increase with automated tools and processes.
Make automation the backbone of your enterprise's operational structure
It's clear that enterprises stand to benefit from automating their processes or incorporating some form of automation into their day-to-day functions. However, your team isn't built for a one-size-fits-all solution and neither is xMatters. We know that you require flexibility to address different teams, processes, and toolsets. That's why we've created Flow Designer, our code-free workflow builder to help DevOps, SRE, and operations teams automate incident resolution and achieve continuous digital service reliability.
Many of our integrations now come with built-in triggers ready to kick off an automated alerting flow. This basic flow, combined with the many pre-built drag-and-drop automation steps in Flow Designer, lets you quickly build workflows that fit your incident management processes without any manual scripting. These integrations provide a blueprint for speedy incident response and help automate incident management so you can deliver reliable digital services to the market faster and with more agility.
DevOps and SRE teams are now able to easily:
Integrate: New app triggers and steps added to our integrations kick start the incident management process by changing the way teams begin their incident response workflows. App triggers in integrations capture the signal, send notifications, and initiate incidents steps. Adding additional steps allows your team to customize their workflow for the types of issues they run into.
Automate: Integrating with Flow Designer helps your team move with much more agility through the incident management process. In addition to new app triggers, several of our integrations, including Google Operations Suite, Microsoft Azure Monitor, and Datadog now have a pre-built flow that creates an alert when xMatters receives a signal from the external system. These new pre-packaged workflows give your team the ability to resolve issues automatically with fewer clicks. With the baseline work done, it's easier than ever to drag and drop steps into a workflow to address a variety of situations across tools and teams, letting you automate "rinse and repeat" recurring and manual fixes that slow you down.
Accelerate: xMatters customers have created thousands of unique automated workflows to create efficiency and consistency in their work. Our users have created flows that cover restarting disks to automating rollback responses, so they no longer spend countless hours on repetitive mundane tasks. You can now automate the things you loathe so you can focus on the things you love: digital innovation and delighting your customers.
So why does this matter?
2020 caused a major shift in how technology teams function. Many enterprises are becoming "automation first" and prioritize making their tools and processes as streamlined as possible while adopting tools and processes to increase agility. Findings from our survey also indicate that shifting landscapes mean teams have to adapt their tools and processes to automate, even if they were hesitant to in the past. 
In April of 2020, 75% of technology professionals believed their IT organization had a sufficient set of tools and processes to support digital services during the initial phases of the COVID-19 pandemic. Today, that number is around 95%, indicating teams are being proactive about automating their operations now that the right tools are in place.  
It's evident that different team members also have different priorities when it comes to automating their tasks. From autoscaling to security automation to test automation, these teams need a flexible solution that lets them incorporate automation into all of their roles. 
xMatters' automated workflows are your ticket to accelerated innovation
While xMatters automation capabilities are the way forward in the DevOps world, imagine what similar automation could do in my friend's high school setting. Imagine the time saved if attendance was automated by facial recognition and not name taking, or grades could be updated in multiple tools from a single source. Automation isn't just valuable now, it's valuable forever. We're excited to see how the latest innovations in Flow Designer will help you and your team automate work and accelerate digital innovation.