BACK TO BLOG
5 eCommerce Technology Tips to Prepare for Black Friday Service Success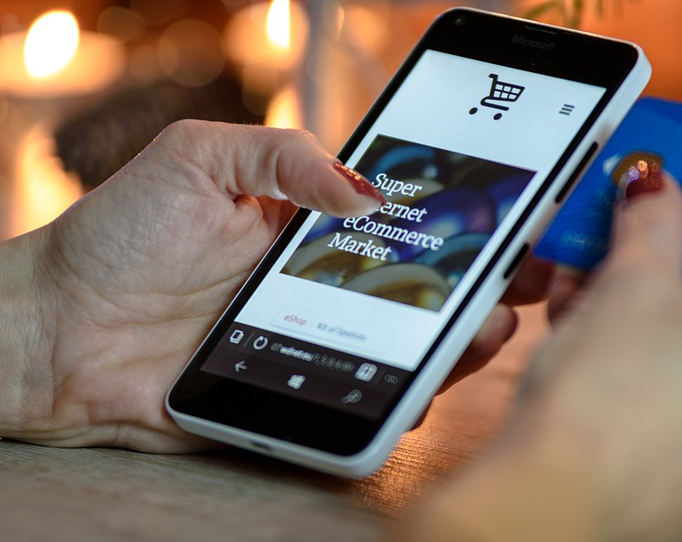 Retailers, rejoice! Black Friday and Cyber Monday are bringing out the crazies again. But all that revenue opportunity brings the pressure to deliver an exceptional customer experience. How do you keep your prospective customers from going elsewhere? Erin Jones reaches into her eCommerce technology experience to compile her top 5 tips to win over repeat customers with your online experience.
According to leading eCommerce technology platform BigCommerce, Thanksgiving 2018 brought in $3.7 billion in online sales, and Black Friday an astounding $6.2 billion. As online shopping continues to dominate brick-and-mortar purchasing, businesses are increasingly competing for shoppers' attention. And shoppers are comparing deals, product selection – and customer experience.
Positive customer experiences rely on an eCommerce technology that is fast, reliable, and safe. As online transactions grow and competition increases, online retailers push more frequent code releases to meet the growing demand for speedy and frictionless transactions. Many retailers plan all year for the weekend their digital efforts (and brand) will be put to the ultimate test and could make or break their whole year: Black Friday and Cyber Monday.
By this infamous November weekend, merchants have completed development efforts and frozen code. Digital service teams watch like hawks as their application monitoring tools spike with the flood of shoppers. With upwards of 70% of consumers abandoning their shopping carts at the first sign of poor user experience (and yes, they tell their friends), every step in the buying process – from search and page load speed to the checkout experience and automated tax and shipping calculation – is under heightened scrutiny from end users.
With the pressure to deliver an exceptional customer experience mounting, how do you keep your prospective customers from going elsewhere for their Black Friday and Cyber Monday shopping needs?
As an enterprise-proven digital service availability platform, we've compiled our top 5 tips to help you and your team make it through this landmark shopping season – and win over repeat customers with your online experience.
5 | Preemptive Scaling
During Black Friday and Cyber Monday (and all the days in between), you'll see traffic to your site spike during certain times of day. You want to accommodate those demand spikes to keep your online store functioning for 10,000 concurrent users as smoothly as it does for 10. Since certain times of day are going to be busier than others, look to scale up your services before heavy loads start. For example, if you know that there is going to be a huge load of incoming traffic at 8am, then preemptively spin up more services (that you know are going to be heavily loaded) at 7:50am. Use reactive autoscaling to adjust on the fly and handle the "unknown" extra load. A combination of both practices is the best chance for an online retailer's survival.
The ability to instantly detect spikes in traffic and simultaneously spin up additional resources to meet the demand is critical to your eCommerce technology platform – as even a few extra seconds added to page load speed or checkout can equal an abandoned cart (times 10 thousand).
4 | Ironclad Security
Black Friday and Cyber Monday aren't just peak online shopping times – they're also peak cyber hacking times. With millions of transactions taking place, cyber criminals have countless opportunities – and multiple points of entry – to steal customers' personal and financial information.
You want to find this area of weakness before cyber criminals do, as compromising any customer information (let alone the volume that come through over the shopping weekend) can be detrimental to an online store's reputation.
---
"Building out triggers must happen beforehand. One of the biggest issues in this case is that you don't know every possible way you could be attacked. This is where anomaly detection comes into play. When doing anomaly detection it's important to strike a balance between aggressive enough but not too aggressive. You want to ensure that you aren't blocking out legitimate transactions. This can cost you more money than certain hacks."
– Curtis St. Pierre, Engineering Team Lead at xMatters
---
3 | Page Load Perfection
In an age where the average attention span is estimated around 8 seconds, it's no wonder that waiting more than 3 seconds for a page to load will cause a prospective customer to look elsewhere for products. Even if you're offering better products at better prices, long page load times will turn shoppers away. Prepare for the Black Friday and Cyber Monday influx with synthetic monitoring tools like Dynatrace and New Relic that let you simulate online volume, user location, and devices to test the expected experience of shoppers. By doing so, you can predict your page load pitfalls and course-correct before Black Friday hits. If you do find yourself struggling with page load lags come Black Friday and Cyber Monday, resolve them quickly by automating incident management workflows.
2 | Seamless Checkout
Few things are more frustrating for shoppers coming to your site and finding the products they want – but not being able to complete their transaction due to technical difficulties. Avoid the sad feeling that comes from watching interested customers taking their money elsewhere. Monitor the performance of services across this portion of the buying journey carefully. As each step in the buying process is often a separate microservice, running in its own environment, you'll want a way to see if performance slows on any given service – and quickly assess its impact on other related services.
Let's suppose the Add to Cart service stalls due to high volume of users. If you can preventatively detect this issue, you can increase process CPU and provide every last shopper a speedy and smooth cart-adding experience.
1 | Constant Communications
If the unexpected does happen, communicating with customer and internal stakeholders is paramount in easing tensions and tempers. Real-time incident (and response) information on a public-facing status page keeps customers from flooding your service desks and your bosses from blowing up your phone (they also help manage customer anger). Automate status updates as part of an incident workflow, and your teams can laser-focus on fixing the issue.
This is not a drill
In the weeks leading up to Black Friday and Cyber Monday, while eCommerce technology teams across the globe are putting the finishing touches on features and infrastructure to wow holiday shoppers, it's critical that incident management processes are in place (and automated) to help prepare online stores for whatever comes their way. Delivering an exceptional customer experience – from the time a shopper first enters the store to the moment they complete a transaction – sets the table for ongoing customer loyalty and repeat business throughout the coming year. Having great products to sell is obviously important, but a seamless digital shopping experience is just as (if not more) important to the success of online stores.
Ready to delight your customers (and bosses)? Plan to prevent online shopping issues today.
Get xMatters Free