Enterprise Grade Architecture
Scalability, Reliability, & Security—We Nail The Tough Stuff Too
Scale Without Limits
Don't let your support technology limit your ability to scale. xMatters delivers architecture that drives data ingestion, event processing, and user management to fulfill any support need at enterprise scale.
Enterprise Grade SLA




Guaranteed 99.95% service uptime to meet the most rigorous requirements

Strict Security




Compliance with globally-recognized privacy, risk, and security standards

Future Proof




Scalable architecture to support thousands of cross-functional teams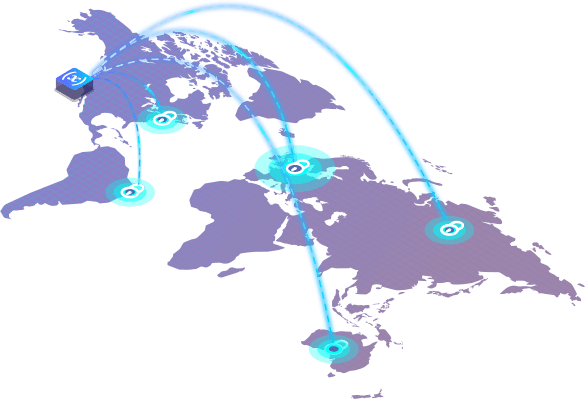 Data Security & Reliability
Gaining the trust of customers to house valuable employee and business data is a responsibility we take seriously. xMatters invests in the most stringent measures to ensure compliance with privacy, risk management, and security standards—so you can have the peace of mind to focus on growing your business and driving collaboration.
Privacy
TrustARC audits xMatters privacy and controls annually. xMatters complies with the EU GDPR and holds certifications for the EU-US Privacy Shield and Swiss-US Privacy Shield.
Risk Management
xMatters conducts enterprise risk management based on established standards for NIST and ISO, and uses a risk-based approach to decision-making and problem-solving
Security
xMatters implements a ISO 27001 certified security program, covering every element of the operational and customer-facing components of the business
Redundant Data
Multiple layers of protection ensure that employee and organizational data is always safe and secure
Globally Distributed Cloud Infrastructure
xMatters is built on a globally available, secure, and future-proof cloud infrastructure. This robust foundation ensures that services from xMatters execute at the levels of performance your enterprise requires today, while adapting to the needs of your business for decades to come.
Self-Healing




Automatic perception, diagnosis, and resolution when infrastructure components have operational anomalies

Worldwide Coverage




Consistent availability and performance standards around the world to service your business regardless of where your employees and customers are

Machine Learning




A framework for machine learning that enables xMatters to continuously improve its service along with that of its customers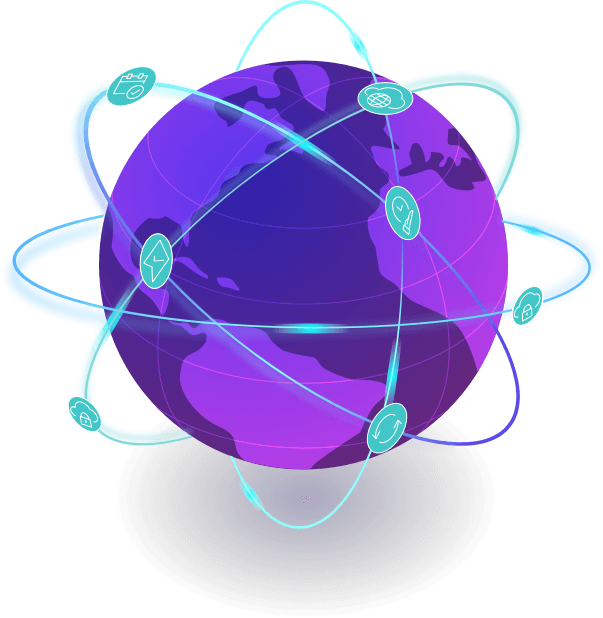 Hybrid Environment Interoperability
Chances are, you have critical systems living behind your firewall. You need to monitor machine-generated data such as database logs within your network along with data from the cloud such as your website or SaaS product. xMatters seamlessly integrates with your cloud and on-premise systems to provide a universal integration approach to a diverse range of tools.
On-Prem Tool Integrations
Our secure and reliable integration agent manages events and processes that include tools behind the firewall
Cloud Infrastructure Monitoring
Integrations to tools like Stackdriver ensure you have a direct line of sight into your digital services living in the cloud
Application Performance Monitoring
Integrations with tools like New Relic let you monitor apps even if they're running in a mixed environment
Role-Based Access And Administration
While cross-team collaboration results in more efficient and productive work, it also comes with data and user management challenges. Incident records, user profiles, and reporting structures mean there are always multiple layers to every situation, but xMatters makes it easy to control users' access levels and the information they can see.
Role-on-Role Permissions
Empower managers by defining the actions a given user role can take on another role
Product Access
Give admins granular control over which features each user role can access
Custom Roles
Define custom user roles that allow access levels specific to the needs of any enterprise, regardless of your org chart's complexity
Scalable Group Management
Many of our customers have tens of thousands of users. So, we know there's an increasing level of complexity required in processing data for user profiles, keeping them up-to-date, and making data accessible and manageable at enterprise scale. xMatters integrates with your existing systems, establishes real-time visibility, and provides management functionality to support teams of limitless size.
Data Synchronization




Extract and maintain up-to-the-second information regardless whether it lives on directory servers like Active Directory, service desk systems like ServiceNow, or HR tools like Workday

On-Call Coverage Calendar




Ensure support coverage with an intuitive interface that allows you to manage on-call shift schedules while proactively and quickly addressing gaps

Rotations




Scale management by automatically rotating team member positions within a shift after an event, a calendar interval, or a specific number of shifts to share primary on-call duty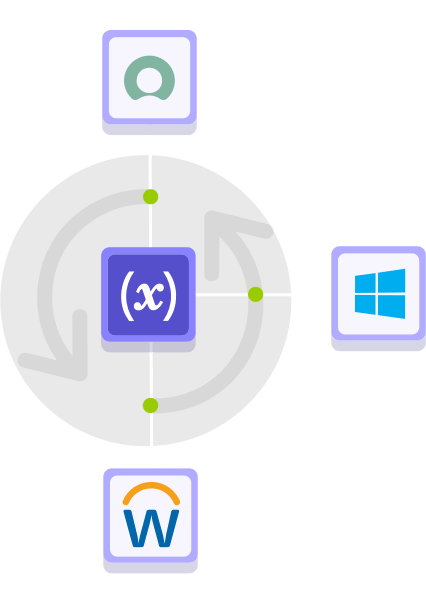 Uptime Guarantees
Don't let your support tools get in the away of maintaining the availability of your digital services. xMatters adheres to the highest service level standards to satisfy our customers—and their customers.
SLA Guarantee
Enterprise SLA Guarantee of 99.95%
Comprehensive Support
The sun never sets with xMatters Enterprise Support. Friendly and fast phone, email, and online support is available 24 hours a day, 7 days a week, all year.
We trust [xMatters] to continue to deliver as we scale our enterprise.