Got a Major Incident Blowup? Minimize the Blast Radius
Data breaches, malware attacks, system errors, digital service outages—no wonder major incident management is a leading cause of four-letter words. xMatters delivers the visibility, automation, and orchestration you need to ensure your MIM processes work as well in practice as they do on paper.
GET STARTED WITH THE MIM GUIDE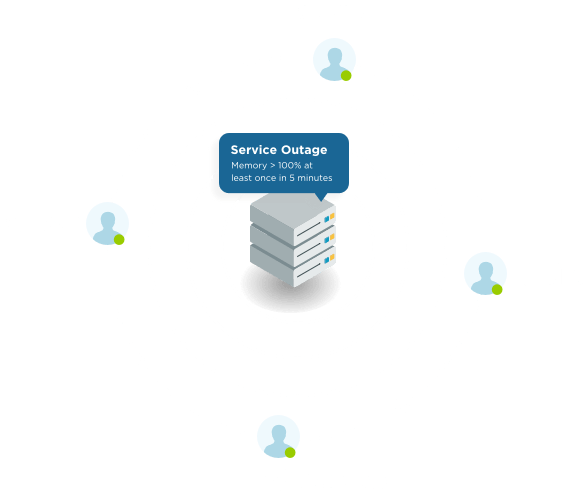 TIRED OF THE CHAOS? ORCHESTRATE RESOLUTION
When a major incident hits, the complexity can be overwhelming. You're under pressure to understand the root cause, connect resolvers across teams, facilitate collaboration, align stakeholders—and ultimately fix a complex problem. And, you're painfully aware that every minute of digital service downtime is expensive for your business. Our enterprise-grade, industry-leading Digital Service Availability platform helps you isolate critical insights, tools, and team members while optimizing remediation steps required for fast major incident resolution.
AUTOMATE YOUR WORKFLOWS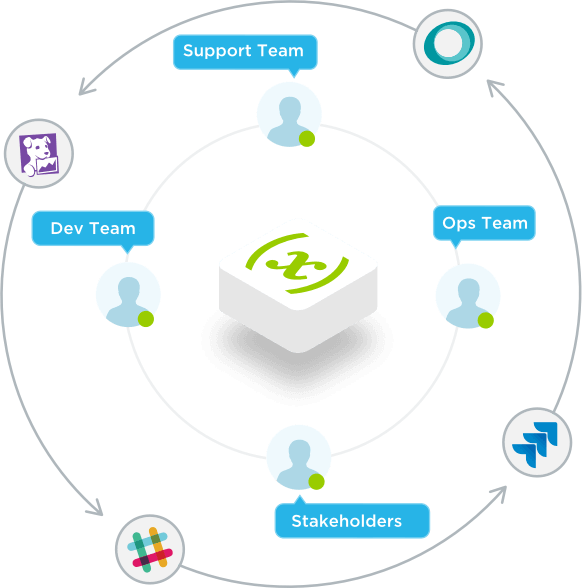 DITCH CHAOS, DEMAND COLLABORATION
When your e-commerce site goes down under peak load, how do you coordinate subject matter experts across application, incident management, and network teams to bring it back up? xMatters automatically locates and notifies the on-call resources you need to solve any major incident.
GO BEYOND MAJOR INCIDENT MANAGEMENT
Subject Matter Expertise
Target individuals or groups with specific skill sets, locations, and certifications. Need fifteen Australia-based infrastructure engineers skilled in Python? No problem.
On-Call Management
Shifts, rotations, and escalations work together to ensure that available on-call team members respond to incidents. Improve response metrics by contacting people on their preferred devices and channels.
Stakeholder Alignment
Automatically update executives on major incident status in business language so resolvers can stay focused on fixing.
BURN THROUGH THE FOG AND TAKE THE RIGHT ACTION
Everything you need to resolve a major incident is in the output of your systems and the minds of your teams. xMatters weaponizes that knowledge to get your organization back up and running.
START WITH SMART NOTIFICATIONS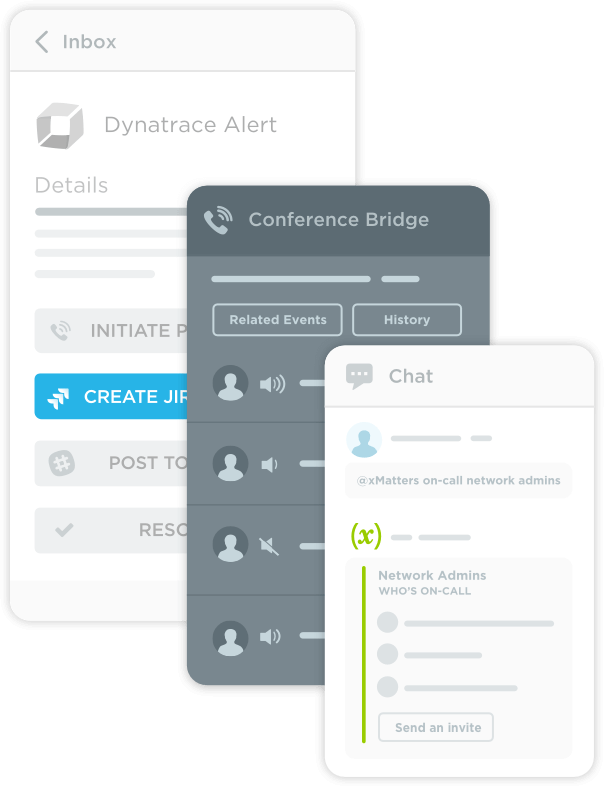 STOP DROWNING RESOLVERS IN EVENT FLOODS
When multiple systems report the same problem and blow up with alerts, it's tough for resolvers to stay focused. xMatters gives you sophisticated tools to cut through the notification noise and keep your people on-task.
BREAK AWAY FROM THE NOISE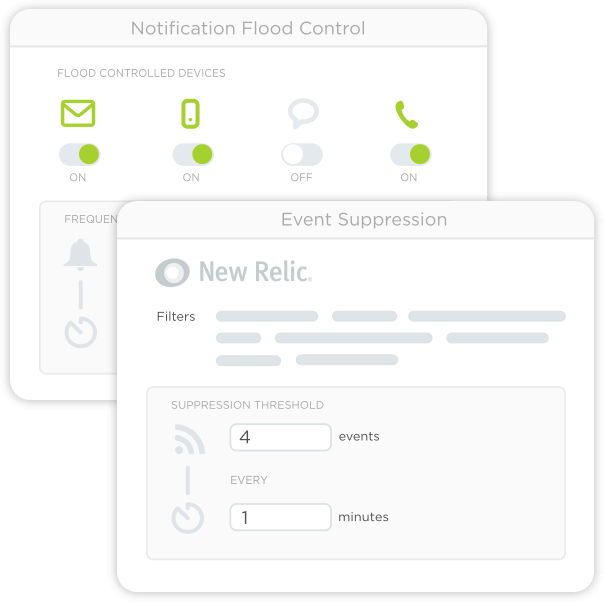 SEEK ENLIGHTENMENT... OR AT LEAST CONTINUOUS IMPROVEMENT
Once you've resolved a major incident, it's OK to take a moment to breathe a sigh of relief (and perhaps sip a beverage). But then it's time to learn from what happened. xMatters gives you the insights you need to optimize your response to major incidents—or even to prevent the next one.
IMPLEMENT AUTOMATION BEST PRACTICES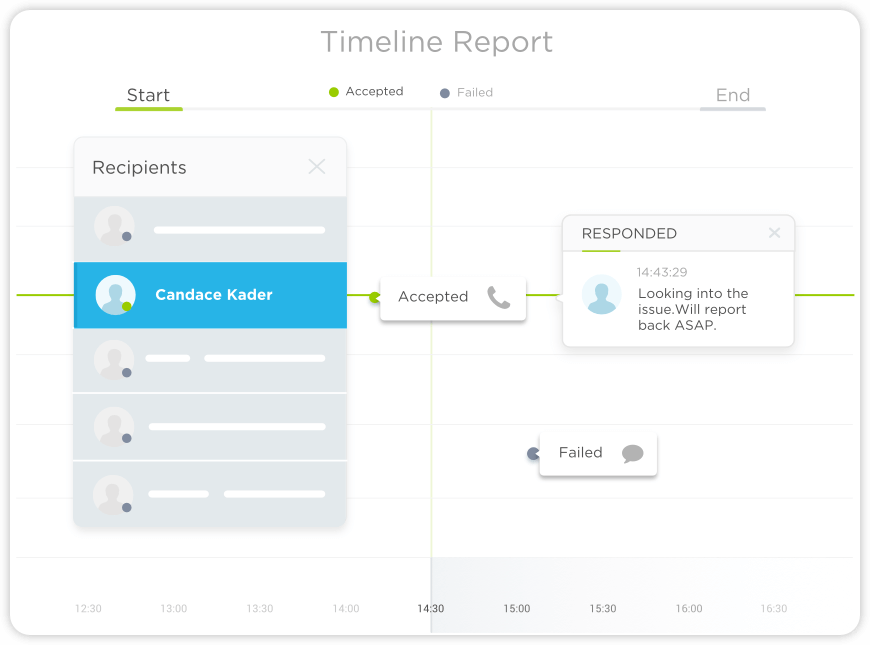 xMatters has brought in massive efficiency gains [to our] Major Incident Management.