3 Common Retail Industry Problems xMatters Can Resolve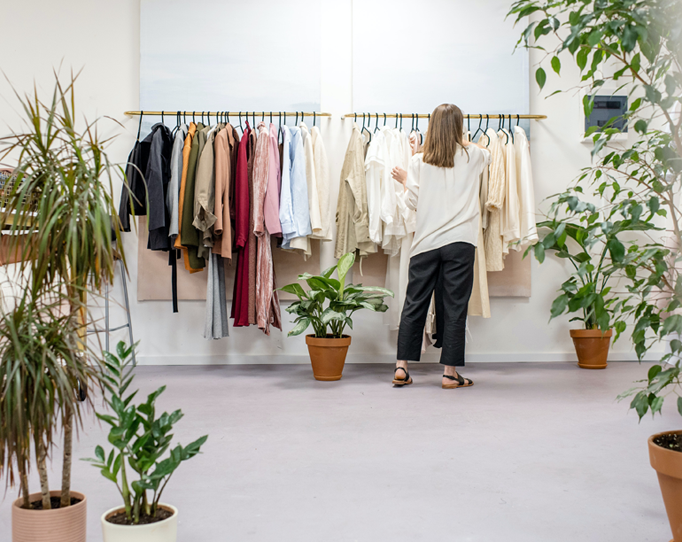 Downtime, outages, and stock shortages can make or break businesses in the retail industry, where near-immediate customer satisfaction is vital. So how do you meet, or even exceed, customer expectations with the bar being set so high? Start by preventing those incidents from ever happening or at least never becoming prevalent enough to be apparent to customers.
Thankfully, xMatters has the tools for the job. From staffing emergencies to warehouse outages, xMatters can help solve many common retail industry problems with speed and efficiency that simply wouldn't be possible without the help of intelligent automation. Do any of the following incidents ring a bell with you?
Find Red Flags Before They're Incidents
It's impossible to predict when incidents happen, and that's okay! But what if you had a way to spot the red flags that are typically invisible? Imagine overseeing operations for a clothing store, when a viral video makes one of your shirt styles the most instantly popular item you've ever sold. Sounds great, right? But what happens when your employees are bombarded with more in-store shoppers than they've ever experienced, and shoppers become hostile due to lack of stock?
Let's imagine the same scenario, but with xMatters adaptive incident management on your side. By integrating tools that monitor website traffic and/or online mentions, the appropriate stakeholders could get notified that there's been an irregular surge of traffic to the site. From there, an IT manager could log into your website to see that the viral shirt is the destination of all the traffic and that it immediately sold out. The IT manager can use xMatters to create an event, contact other stakeholders, and quickly discuss how to manage the sudden stock shortage, and how to notify store managers that they should organize their stock and keep their storefront fully staffed.
Who's on-call?
Given the irregular, and sometimes always-on schedules of modern businesses, internal support teams are challenged with having on-call schedules that meet customer needs 24 hours a day, 365 days a year. But reliance on shift-based schedules means that there are typically one or more employees listed as on-call, to ensure there's proper coverage in the event of illness or other emergencies.
With xMatters, on-call scheduling can be automated and simplified, turning what could be a lengthy process of manually contacting on-call staff members into quick automated messages. xMatters does the work of identifying who's on-call based on pre-set schedules, contacting them on their preferred device in the format that works best—like SMS message or email—and using set timelines and response options to wait for a response, or move on to the next on-call employee.
eCommerce Backlogs
The overwhelming popularity of online shopping has been hugely beneficial for retail businesses who can now earn customers from the comfort of their own homes, but getting products into the hands of those consumers can create some issues. The steps between clicking pay now online and getting a package in the mail should seem seamless to customers, but on the backend, there's an entire supply chain that has to be fulfilled to get those products in the post. Any break or outage in the supply chain creates a delay, and the longer the delays the more likely a customer is to request a refund. This difficulty is even more prevalent during major shopping events like the winter holidays or the back-to-school season.
With xMatters, eCommerce delays can be avoided with seamless integrations between your online store and the tools you use to handle operations. With simple to create workflows, and drag and drop capabilities, you can easily design your own workflow that starts the moment a payment is finalized, sending communications and alerts to those waiting for their responsibilities to get kick-started. If you integrate monitoring tools, xMatters can send relevant alerts to key stakeholders alerting them of the increased traffic. It's like building your own version of Santa's workshop, except we've replaced elves with custom steps and triggers.
Product Recalls
The risk of faulty products is a nightmare that no company wants to go through, especially retail businesses. Product recalls are expensive—they mean returns, repairs, and canceled orders. On top of the financial costs, not dealing with the issue swiftly and efficiently can negatively impact your brand's reputation and image in the marketplace. The key to successful recall management lays in having a plan to deal with them should they occur.
This is where xMatters comes into play. By using Flow Designer, you can create a major incident workflow that allows for full automation and coordination of the many tools you use to resolve an incident. From creating a Statuspage with relevant incident details to assembling the right responders via a collaboration channel, what used to be done manually and error-prone is now performed easily and accurately in seconds. Speed is of the essence when there are sweeping reputational and financial repercussions at stake.
With xMatters on your side, you can finally say goodbye to some of the retail industry problems that have been bringing you down and instead look forward to a more seamless, automated future. Sign up for a free trial and build your first workflow today!