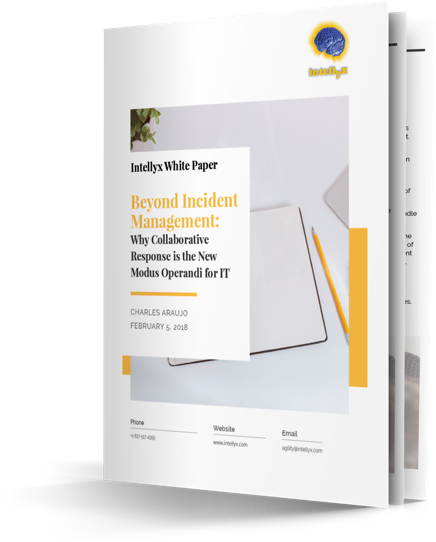 In today's fast-paced, agile-focused, and DevOps-powered IT environment, the traditional approaches to incident management no longer mark a clear path for IT operations. This world is far messier than it has ever been, and it's no longer easy to determine when something is 'broken.'
It's time for a new approach to defining and managing incidents. One that demands a more streamlined, integrated and collaborative response. Collaborative response is about putting teams in control and enabling them to organize themselves to best address the problems at hand.
Read the new Intellyx white paper, Beyond Incident Management: Why Collaborative Response is the New Modus Operandi for IT, to learn how collaboration platforms can help you:
Integrate support into your normal operations workflow
Respond to impactful incidents without hesitation
Drive higher optimizations and better applications
Get the white paper now!