Why ChatOps & Incident Management are the Perfect Pair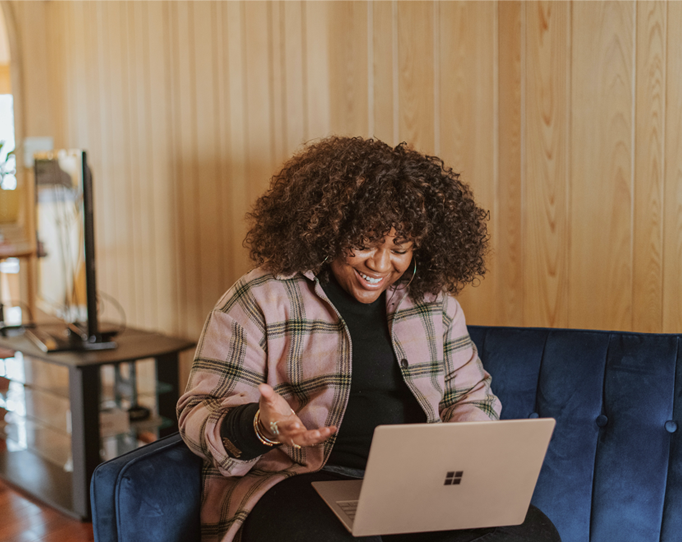 ChatOps has become an integral part of software development and IT operations, as teams rely on automated notifications to take the place of manual alerts. In the past, if there was an alert, someone would need to manually find that notification. Then, they would have contact team members to notify them one by one so they could start working on a resolution. In this complex network of communications, it was easy to lose information, duplicate work, and simply waste time coordinating the team.
For this reason, and many more, ChatOps and incident management solutions are truly the perfect pair. The duo can reduce the organizational burden of incident response with little overhead. Organizations improve their bottom line by increasing response times, and employees can focus on their jobs instead of solving internal communication challenges, a win-win situation.
Download Our ChatOps Buyers Guide
ChatOps and Incident Management
ChatOps and incident management tools are the perfect duo to have on your side, but why you ask?
Effectively resolving an incident begins with determining who's on call to respond. When your incident management tool detects an incident alert, it can use ChatOps to notify the right people and create a communication space. If necessary, it can also reach out to backup responders if the first person in line can't respond for any reason. Plus, it can escalate the alert to additional subject matter experts if the team needs an extra hand. ChatOps tools can also be utilized to keep key stakeholders informed of response efforts, by creating a separate group or channel to communicate updates or milestones, without including every small detail.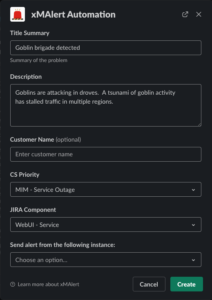 Let's say you run a production application that provides several features for users. During the night, as the login endpoint becomes unresponsive, users are unable to access your platform. By having xMatters integrated with a ChatOps tool, the platform can send communications about the incident and request responders, as well as create a Slack channel to help responders find and implement a fix with little delay. Responders can open the created Slack channel to discover the issue, and even ask the ChatOps chatbot to undo the last code deployment, and move the changes back to staging. Then, they can quickly resolve the issue in staging, and publish the modified updates. Or, since it's the middle of the night after all, the responder can tell the chatbot to undo the last update and publish the previous version of code, mark the issue as resolved, and make the updated changes in the morning. All these updates happen in the Slack channel, and the responder doesn't even have to leave their bed.
Regardless of the tool teams choose to use, ChatOps has become a key piece of software development and, naturally, the incident responses that follow.
Key ChatOps Capabilities to Consider
ChatOps tools have become a vital part of successful technical teams, and because of that, there's plenty of companies on the market offering this solution. Choosing the right tool is critical. Not only because the tool itself can make or break incident response, but because implementing a ChatOps tool should be a one-time thing, as to not burden your teams with new solutions to be trained on repeatedly. There are a few key capabilities that any ChatOps tool should offer your team, regardless of which company name is on the label.
Easy Setup
Your team likely already takes too much time away from normal operations to handle incidents, and they shouldn't lose even more time configuring a new tool. Although a ChatOps tool can be as valuable as a dedicated team member, it shouldn't take nearly as long to bring on board.
Extendibility
Don't invest time in an ecosystem that can't scale with and adapt to your changing needs. You should choose a ChatOps tool that meets your team's current needs and can adapt as your needs change. The best ChatOps tools support teams working across standard tech stacks, so you can expect some extensibility as a bare minimum.
Automation
Automation is the goal of ChatOps. A great ChatOps tool understands events and messages, then reacts to them in a meaningful, time-saving way. Repetitive manual tasks are ripe for automation, and a great tool makes this automation effortless and obvious. Delivering applications at scale requires automation sooner rather than later.
Security
Security is essential to any application, and a ChatOps tool is no different. If you integrate a tool into your regular communication channels, you must be able to trust it with your everyday communication data. ChatOps should accelerate your workflow, not distract you with security concerns. A stand-out ChatOps tool handles the data it has access to with great care and holds appropriate ISO certifications.
System Integration
The ChatOps tool you choose needs to integrate with your other favorite tools like xMatters, Microsoft Teams, Slack, or Zoom. You can streamline incident handling and team communication right where the rest of your conversations happen. You can configure xMatters to spin up an incident channel to act as a nerve center, add all the relevant people, and close out the channel when it's time. Adding a great ChatOps tool should feel like gaining an omnipotent team member with incredible operations knowledge.
Interested in learning more about ChatOps and incident management? Download the xMatters ChatOps buyers guide to learn more about choosing the best ChatOps tool for your organization. Or, get started with xMatters today for free!