What the Ideal Incident Lifecycle Should Be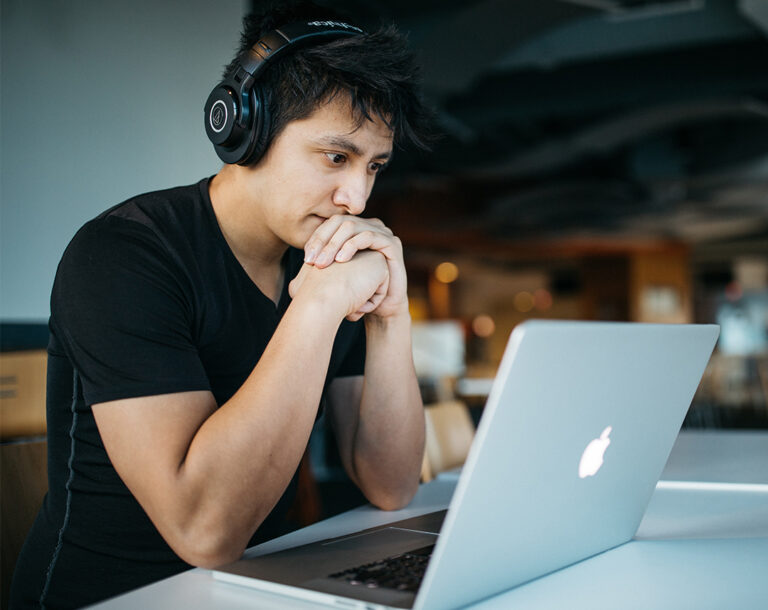 Today's organizations are managing increasingly complex IT ecosystems and pressured to deliver on innovation—all while trying to maintain service performance and reliability to keep up with the always-on digital economy. With IT complexity growing exponentially, incidents have become a common, if not day-to-day struggle for many businesses.
Incident management is the process or method that modern organizations use to prepare for and respond to service disruptions. Incident management involves detecting, reporting, categorizing, and resolving incidents, such as IT service outages or security threats.
To best prepare for the inevitable, it's important to take a deep dive into what an ideal incident lifecycle looks like by exploring what is involved. With that information in mind, teams will have a better chance of restoring normal service operation as quickly as possible.
Preparation
Incidents that often lead to application downtime, such as server crashes, outages from internal and external services, and cyberattacks, don't give notice before their occurrence. Organizations need to prepare in anticipation of these events by creating incident response plans and preparing teams to act on the plans.
Thorough Plans
Incident response plans should include an effective communication plan and procedures. Some organizations even employ special teams to handle communications during incidents to ensure they relay accurate information and correctly inform all the necessary actors to resolve the incident.
Effective communication is critical when actively managing a situation and continually monitoring event status. To ensure your plan is clear, be sure to define important details, such as the terminology that will be used to discuss incidents. Incident response plans should also include details about on-call schedules and contact information.
Well-Informed Teams
Incident response teams include experts who solve infrastructure and operations problems, mitigate these problems, and strive to prevent incidents from occurring. These teams typically include site reliability engineers (SREs), quality assurance specialists (QAs), legal and communication experts, and management.
To ensure your incident response teams are prepared to handle all types of incidents, each member should have access to necessary and functional tools with complete documentation of how to use them. These tools help ensure a swift response when incidents happen.
A reliable, consistent, and accurate response depends on the incident response teams adhering to the road map defined in their incident response plan. Organizations must teach team members how to follow these roadmaps, including defining terminology and establishing action points for resolving different types of events.
Detection
Detecting incidents as soon as they occur is vital. You can detect incidents via manual reporting or automated systems, like xMatters.
Systems like xMatters enable incident reviews from a unified incident console built for team collaboration. xMatters also empowers you to automate a system liability check by automating system routine checks, deployment pipelines, and error notifications.
When an incident is detected, your team should always manually review reports from all sources. To prevent a backlog from building up, team members must promptly verify that an incident has occurred, or is in the process of occurring, then begin the resolution process.
Reporting
When an incident occurs, it needs to be reported to the appropriate parties and relevant stakeholders as soon as possible. Solutions like xMatters streamline this process by generating concise and precise notifications and reports on anomalies, then sending them to the proper team for action.
This is where the contact information you prepared comes in. Whether you're setting up automated notifications for your SREs or starting conversations with stakeholders, it's essential to have contact information saved and ensure it is easily accessible.
When it comes to reporting, the terminology teams use is also extremely important. Teams need to rely on a pre-defined vocabulary to minimize confusion and maximize efficiency. Once established, that will expedite problem-solving during stressful situations.
Categorization
It's vital to categorize incidents to speed up resolution. Many companies use three to five levels of categories to indicate the severity of an incident.
Classifying your incident's severity level allows teams to resolve faster as they can quickly determine the potential impact and decide on how to proceed. Knowing the type and severity enables response teams to assign the proper resources and the right amount of resources to resolve the incident. Categorization can also facilitate automatic routing of issues to the appropriate team only, without sending messages to groups that do not have members with the skills required to resolve these types of problems.
For example, an incident that affects your entire userbase's access to your services would be categorized as high-priority. It should, of course, be resolved well before a broken link on a buried webpage—even if the broken link was detected first.
Categorization also enables accurate incident tracking so that everyone on the team and possibly members of management who are not on the response team but want to know what is happening can stay informed of the progress on the resolution of the incident.
Response
After identifying, reporting, and categorizing incidents, it's imperative to notify relevant subject matter experts and call them in swiftly. This is where automated workflows can expedite incident response and provide better, more consistent outcomes.
Here, the response team determines the best approach and technique to resolve the incident based on their experience in the field. But, because you have a plan, teams should already have a clear baseline for how to respond.
Resolution
Your organization should always know which team members are on call and actively working toward a resolution. And teams should stay informed as incidents progress with a live timeline and continuous status updates.
During resolution, it's important to follow the plans that your organization created during the preparation phase. However, it's important to acknowledge that there could be complex scenarios where the plans that the resolution team initially made fail to satisfy a resolution. Having a robust incident response and management platform with the capability to add resolvers as an incident progresses allows the team to engage experts mid-incident and move towards a resolution as quickly as possible.
Resolution teams should also be prepared to anticipate these possible scenarios. They should be ready to brainstorm and collaborate to develop a new working plan to combat the issue at hand.
Postmortem
Once an incident is resolved and normal service operations are restored, a critical piece of the incident lifecycle that should not be overlooked is postmortems. Postmortem analysis helps teams identify opportunities for improvement and learn how to avoid similar issues in the future. After all, no one wants to make the same mistake twice.
The postmortem analysis runs smoother when using pre-defined terms, as everyone is already familiar with the terminology in the report. There should also be a standardized process for running postmortems so that everyone involved comes prepared with data and ideas.
Practice
Recognizing what went wrong and identifying opportunities for improvement is essential but to put those insights into action, teams need to test and prep for infrastructure resiliency. One common approach in the DevOps community is to implement Failure Fridays.
At its core, Failure Fridays are about introducing failure scenarios into your systems and being able to do so in a controlled and safe manner. By practicing the entire process from detection to resolution, teams remain familiar with all of the processes and tools they need during incident response, and it also serves as a way to train new hires. Often with Failure Fridays, they also provide opportunities for improvement, both in the process and the product itself, as teams identify weaknesses as part of the exercise.
Conclusion
Dealing with incidents is a challenge that is not going away (and probably never will) any time soon. To effectively respond to incidents, having a clear picture of an ideal incident lifecycle with clearly defined steps at each stage offers teams a step-by-step framework for identifying and reacting to unexpected service disruptions.
Service reliability platforms like xMatters are built for team collaboration, uniting teams to identify and resolve issues quickly. From expediting response times with automated workflows to alerting the right on-call staff in real-time, xMatters helps teams automate incident response to resolve issues as quickly as possible. Sign up for a free xMatters instance today to see first-hand how your team can collaborate across the organization, streamlining and automating issue resolution.