Evaluating Splunk On-Call Alternatives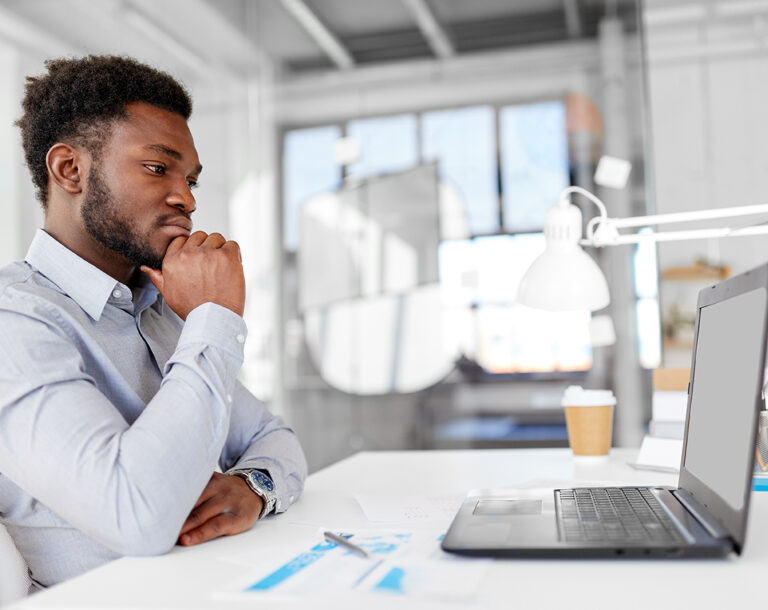 Splunk On-Call (Formerly VictorOps) is a popular incident response and on-call management platform that allows engineering and operations teams to collaborate with ease and resolve issues faster. As part of the Splunk Observability Suite, Splunk On-Call is combined with related products to achieve the goal of bringing monitoring, troubleshooting, and investigation, into a single, comprehensive view—simplifying the process from incident detection to resolution.
At first glance, Splunk On-Call can be a great fit for many organizations, but is it the right one for you? When choosing a tool that could potentially save your business from critical customer-impacting issues, it's vital to look at its features and abilities in detail and evaluate its alternatives. If you're looking into Splunk On-Call and want to know how it stacks up against its competition, keep reading!
What is Splunk On-Call?
Before diving into Splunk On-Call's alternatives, let's review the platform. Many of the capabilities available in Splunk On-Call are geared towards making on-call management easier for developers, DevOps, and operations teams. From team coordination to administrative inefficiencies, Splunk On-Call aims to streamline the on-call experience to empower fast incident resolution with reduced downtime.
In terms of product features, Splunk On-Call has many similar features as its competitors, including on-call scheduling and rotations, automated escalations, mobile incident management, and more. There are also several unique features like similar incidents and suggested responders. These more distinct offerings focus on the initial steps of the incident management lifecycle, detect and respond. It's worth noting that these unique features are only available in the most expensive tier.
PagerDuty
PagerDuty is one of the most common incident management solutions in the market, making it one of the top Splunk On-Call alternatives. Looking at platform capabilities, PagerDuty offers many similar incident response and on-call features as Splunk On-Call, including ChatOps collaboration, conference bridges, self-serve schedule management, and more.
Last year, PagerDuty also joined forces with Rundeck to leverage their runbook automation. This makes auto-diagnostic and auto-remediation procedures possible. However, to actually perform incident actions, teams need to build custom scripts and must manage and maintain those scripts—creating more manual work than before.
Like Splunk On-Call, PagerDuty users will also have to pay additional costs for essential features such as noise reduction, intelligent routing, and performance analytics. These fees can quickly add up making what was once an affordable pricing plan, soar out of reach.
Opsgenie
Opsgenie is a leading alerting and incident response tool aimed at DevOps and ITOps teams. As part of the Atlassian product suite, Opsgenie can be purchased as a standalone product or it can be included in the broader Jira Service Management plan.
Similar to Splunk On-Call, Opsgenie also focuses on the initial stages of the incident lifecycle. With features such as alert routing rules and escalation policies, Opsgenie ensures that the right people are notified promptly, enabling them with the necessary information to take quick action. Opsgenie also offers some unique capabilities like heartbeat monitoring, alert enrichment, and infrastructure & service health reports—all helpful features for operating always-on services. However, these features do come at an additional fee and are only available in more expensive tiers.
Squadcast
If you immediately thought of the podcast recording tool, think again. In the context of incident management, we're referring to the cloud-based incident response and alerting platform, Squadcast. Founded in 2017, Squadcast is a relatively new solution specifically DevOps and SRE teams.
Squadcast shares many of the same product features found in Splunk On-Call and other competitors, such as alert routing, escalation policies, noise reduction, and post-incident analysis. In the past, Squadcast did have some unique capabilities such as SLO Tracking Dashboards, but as of now, it appears that those features have been deprecated.
Squadcast's pricing begins with a free tier limited to 10 users, while pro and enterprise tiers allow for unlimited users. Although Squadcast is more affordable than its competitors, its limited experience in the market may cause some challenges when it comes to complex use cases.
OnPage
OnPage is an incident alert management system aimed to reduce communication friction between team members to accelerate incident response. In contrast to some of its competitors that target solely the tech industry, OnPage serves many sectors including healthcare, manufacturing, service providers, and more.
Looking at its product features, OnPage and Splunk On-Call share some similarities such as on-call scheduling, post-incident reports, conference bridges, and more. There are also several unique capabilities like overriding the silent switch and remotely wiping information that are more distinct features catering to their diverse use cases.
Considering that OnPage has such broad reach and varied features, DevOps and SRE teams may find that it's lacking the advanced and specific tools they need to power both innovation and uptime. In terms of price, OnPage's starter plan is one of the most expensive amongst its competitors.
xMatters
Last but certainly not least is xMatters. Recently acquired by Everbridge, xMatters is a renowned incident management leader in the industry. As a service reliability platform, xMatters helps DevOps, SREs, and operations teams automate workflows, ensure infrastructure and applications are always working, and rapidly deliver products at scale.
Flow Designer, a code-free workflow builder made to streamline complexity and reduce MTTR. With Flow Designer, connecting your DevOps and IT applications is easy—just drag and drop steps to synchronize systems and orchestrate fully automated toolchains. Flow Designer makes it easy to create virtually any workflow for specific or complex use cases. Achieving this level of workflow automation is not yet offered in Splunk On-Call.
xMatters adaptive approach to incident management allows organizations to move towards the path of service resilience and continuous improvement. From automating incident resolution with the push of a button to diving deep into actionable performance analytics, xMatters offers teams the necessary tools to deliver the most reliable customer experiences. As opposed to Splunk On-Call that deals primarily with the initial phases of the incident lifecycle, xMatters is a comprehensive incident management solution that includes features for managing incident detection to resolution.
Whether you are a small or growing team, xMatters has a fitting pricing plan to match. There's a free tier for up to 10 users with a limited feature set, and more advanced tiers with more and better features than competitors.
Conclusion
The incident management tools we reviewed above are just a handful of the Splunk On-Call alternatives. To determine the best fit for your organization, you have to identify which option has the capabilities and features you need to achieve (and exceed) your goals.
If you're looking for a Splunk On-Call alternative, try xMatters for free today! Get started on exploring the power of Flow Designer and the other innovative features of an industry-leading platform.