Data Privacy Day: Be a 2020 Champion with Us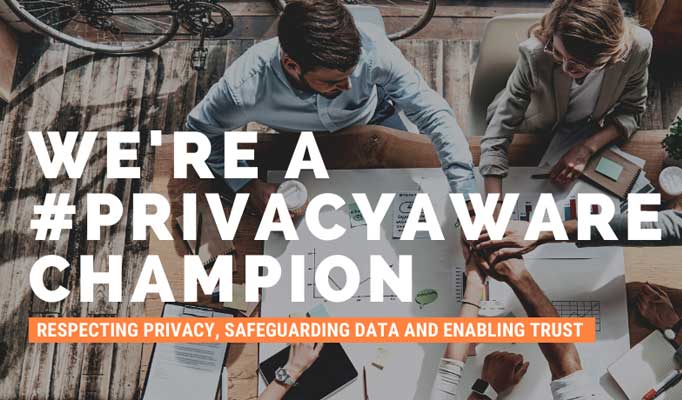 January 28 is Data Privacy Day. xMatters joins hundreds of organizations and individuals collaborating to generate awareness of the importance of respecting privacy, safeguarding data, and enabling trust. This year, we are implementing a huge effort, company-wide, to refine our Data Governance Program – and we invite you to do the same.
Data Privacy Day is part of a greater campaign that promotes awareness of the importance of privacy, highlights easy ways to protect personal information and reminds organizations that privacy is good for business.
Data Privacy Day began in the United States and Canada in January 2008 as an extension of the Data Protection Day celebration in Europe. Data Protection Day commemorates the January 28, 1981 signing of Convention 108, the first legally binding international treaty dealing with privacy and data protection. The National Cyber Security Alliance (NCSA), the United States' leading nonprofit public-private partnership promoting cybersecurity and privacy education and awareness, leads the effort in North America.
Committing to privacy
xMatters is totally committed to Data Privacy Day ‒ not just in January 28, but all year. Check our name among companies the NCSA recognizes as Data Privacy Day 2020 Champions. In a world where everyone talks about digital transformation, we recognize and support the principle that all organizations share the responsibility of being conscientious stewards of personal information.
Our vision says it all:
---
xMatters Data Governance Program works to protect the confidentiality, integrity and availability of clients, employee and organization information. Our vision is to ensure secure data handling practices and foster a culture that values transparency and privacy through awareness.
---
A data governance infrastructure enables organizations to audit and question data activities. A formal program can mitigate internal risks, by creating a center of excellence in Data governance and providing the framework for cultivating various disciplines such as data quality, stewardship, reports, and more. And finally, data governance builds dexterity into an organization by giving it a go-to mechanism for data-related challenges.
By leading this program, the Information Assurance Team is taking security and privacy practices to the next level, increasing control towards optimized practices on confidentiality, integrity, and availability of internal and external data.
Join us in data privacy
To celebrate this date, I invite privacy professionals, IT, Engineering, Security, and HR to start implementing controls to better safeguard data by observing and deploying the basic seven principles:
Lawful, fair and transparent processing: explanation
Purpose limitation: explanation
Data minimization of data required for their purpose: explanation
Accurate and up-to-date processing: explanation
Limitation of storage: explanation
Confidential and secure: explanation
Accountability and liability: explanation
We incorporate these principles into everything we do at xMatters. Security controls and downloadable resources are now available in our Trust section, as well as Privacy Compliance reports and information on how we manage this framework.
We're proud to be the only incident management company in the NCSA's Data Privacy Day Champions. We hope it inspires confidence in our customers that we're taking their data privacy seriously – because we are.
Experience world-class privacy protection by trying xMatters for free for as long as you like.
Get xMatters Free