What Do Digital Transformation and Hand Sanitizer Have in Common?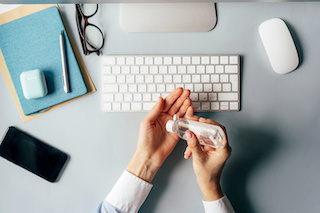 …since Covid-19 began, people have been spending a lot more money on both.
We didn't know there was going to be a pandemic when we were planning our research projects last year. But as it turns out — it's relevant. Since then, we've completed four studies, which give us a unique view into evolving incident management practices and digital transformation trends since Covid-19 began.
Here is some of what we've observed.
In the past eight months, there has been an incredible surge in digital service dependence by enterprises as well as consumers. Everything, from online banking, remote education and grocery shopping, to video calls, workflow automation and collaboration tools is in high demand. Given how the world has changed, and how we've all been affected, it's no surprise. But the magnitude may surprise you. In our April research we learned:
90% of consumers are now using digital services; 80% say more today than ever
80% plan to continue this level of usage indefinitely
Digital Transformation Trends
Large enterprises (with greater than 1000 employees) responded to this surge by significantly increasing their digital transformation budgets — despite the recession. Comparing our survey results from November to July, the number of companies spending more than $10M on digital transformation essentially doubled. To create happy, loyal customers, companies need to develop competitive new services, without compromising development velocity or customer experience.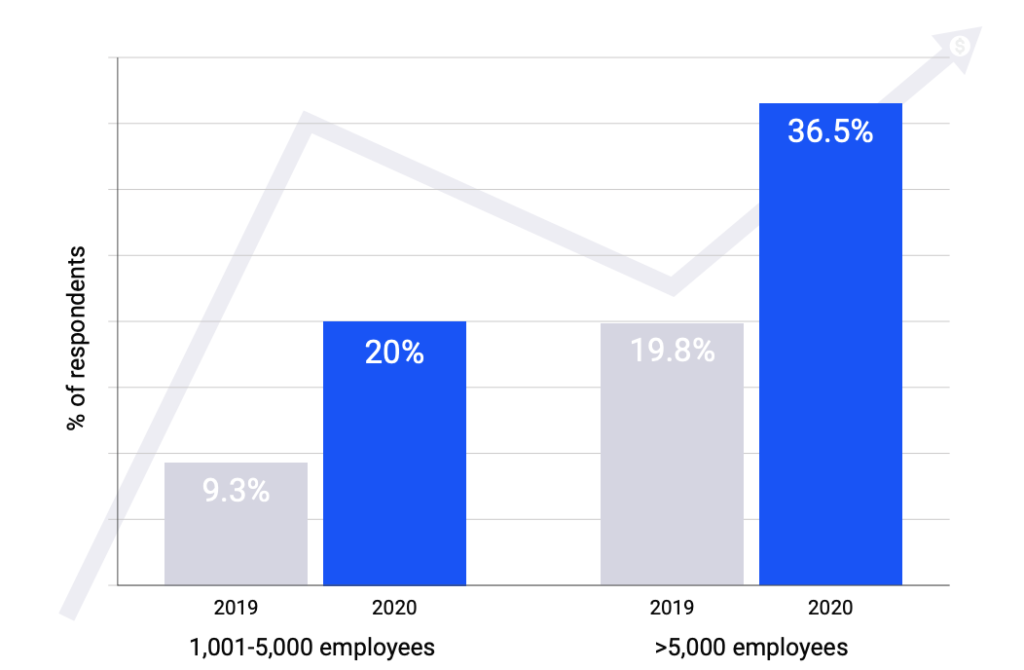 More Challenges
The increased investment is a necessary step in the right direction to support this new digital-centric way of life. However, it's not entirely sufficient. Half of the technology professionals (SRE, DevOps & IT) we surveyed said their tech environments have become much more complex. And in a logical progression, more than half of customers say they are experiencing increases in application performance issues.
Further, technology professionals indicate the increased complexity and rise in customer issues now have an even greater impact on their ability to release new services.
A majority (84.3%) say their ability to innovate is affected by customer-impacting issues — up 10% since November 2019.
Amplifying an already troubling paradox, teams are increasingly challenged to deliver enticing new services and quickly resolve service degradations.
Over 70% of technology teams spend as much time managing incidents as innovating.
More than a quarter of this group spends 80% of their time on incidents.
Why Is This Happening? Our Most Recent Research Provides Some Clues.
In our State of Automation in Incident Management study we wanted to understand how enterprises approach digital service issues. We surveyed and scored companies to see where they fell on our Incident Management Spectrum, and how they balance (or don't) the needs for both maintaining service levels and continued innovation.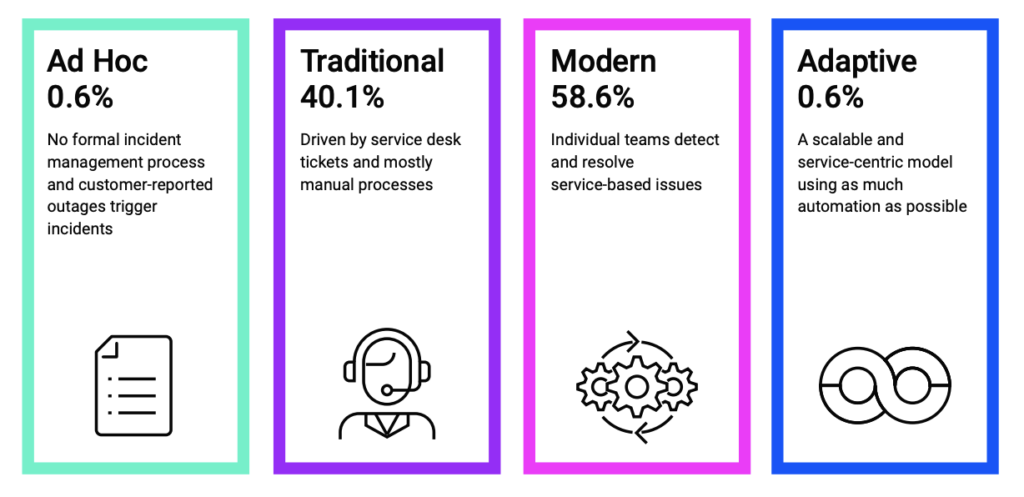 The study reveals that incident management needs its own transformation. Most companies scored as traditional or modern, but few achieved the highest level of maturity. There is good reason to strive for it, though. The more evolved an enterprise is on the Incident Management Spectrum, the more likely they are to have:
More time to innovate
Visibility into problems before customers
Leadership support
Greater digital transformation budgets
Advanced tools and processes
So, in an era of substantial changes everywhere, it's time for incident management to catch up. (Review study details.)
As we come through this pandemic, into whatever the "new normal" after this one holds — at least we will all have adopted better hand hygiene and even better ways to manage incidents in the digital world.
---