Tips to Ensure Seamless Internal Incident Communication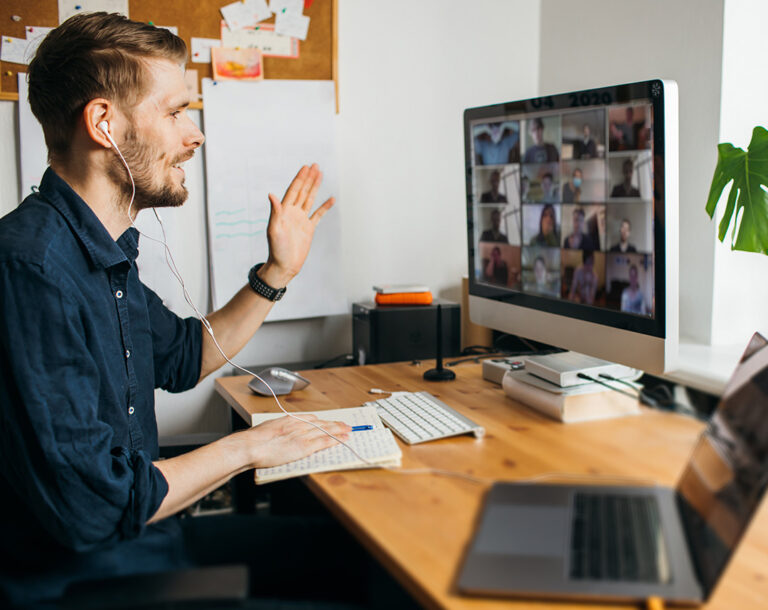 When was the last time you found yourself working on the same thing another team member was also working on? Or, have you spent hours trying to find the root cause of a problem, just to find out another team was finishing up on implementing a resolution? These situations are regular occurrences in almost every industry, and they happen because there's a broken chain of internal communication. 
Open lines of communication are vital in all areas of business, but they can cause make-or-break situations in the event of an incident. Effective communication ensures that multiple teams can quickly align on what's happened, what the steps to resolution are, and who will be responsible for taking those steps. But how do you make this a reality?
Choosing The Right Tool
Imagine that it's 8:01 am on Cyber Monday and your business just released a limited amount of door crasher deals on the eCommerce site. But with too many customers viewing items at one time, your server crashes, and with every passing minute you're losing out on thousands of dollars of sales. Now, where do you go to fix the problem? If your answer involves paper, pagers, or landline phones, you need to reconsider your tools.
Modern problems require modern solutions, and teams should have a toolstack that's working in their favor. There's a good chance that some of the best tools for the job are already in use at your business, you're just not utilizing them to their best. 
A service reliability tool like xMatters should be up and running around the clock to identify incidents as they happen to ensure they're resolved in the least amount of time. An "incident" here can be just about anything you imagine it to be, maybe it's a web server that's crashed due to an irregular spike in traffic, or maybe it's a freezer that's too warm and putting goods at risk. Whatever the incident, a tool should be monitoring incidents for you, instead of relying on a team member or a colleague to experience them first. 
An on-call feature can also ensure that you contact the right team member, at the right time. By organizing on-call schedules and a contact's preferred communication method, you'll get the right people on the job instantly. 
A messaging tool like Slack or Microsoft Teams will ensure that throughout the incident resolution process, team members can quickly chat with one another and stay aligned on timeline and priorities.
A Virtual Stand Up
Once you have the right tools in place, or at least know what they should be, it's time to consider what to do with them. 
A virtual stand up is one the best ways to ensure that everyone is on the same page from the very first moment. Using a conference bridge or video calling tool, ensure that a member of all impacted teams is on the line. If you're not sure if a team could be impacted, they should be on this call. More often than not, businesses tend to exclude possibly-impacted teams to avoid having too many hands in the pot, but it can quickly backfire. 
Each stand up should be moderated by the person who will be overseeing the resolution process from start to finish; typically this is a specialized project manager, but that can differ from business to business. The project manager should clearly communicate all the information they have about the incident, and seek answers from the team about the correct resolution steps. By the end of the standup, every person on the call should have a clear understanding of the next steps forward, where to seek out support from the team, and who to tell when their responsibilities are finalized. Setting the team up for success from moment one ensures that the incident will be resolved as effectively as possible.
Escalate, Escalate, Escalate
During major incidents, as much as you'd like your on-call engineer or SRE to resolve the issue quickly and on their own, in reality, that isn't always the case. The larger your organization and the more complex your tech ecosystem, the more likely a specialized team is required to tackle the issue.
But how do you know when an incident needs to be passed from a single on-call member to a larger team? Well, this is where escalation policies come into play. An escalation policy outlines who should be notified when an incident alert comes in and who an incident should escalate to if the first responder isn't available or if the responder can't resolve the issue on their own. Carefully created escalation processes can ensure that unresolved problems don't linger and issues are promptly addressed.
With xMatters, you can automate escalations to allow the right people to be involved at the right time to acknowledge and remediate incidents faster. You can even add an escalation delay for a certain length of time to give the recipients time to handle the notification. After an escalation delay has elapsed, xMatters continues notifying recipients only if their participation is still required.
Incident Postmortems
The work doesn't end once the incident is resolved. In an ideal incident management lifecycle, a postmortem is a must-have step — after all, you don't want to make the same mistake twice.
However, it's worth noting that not every incident requires a postmortem. Generally speaking, you'll want to save postmortems for critical incidents that last for a long time, impact a large number of users, have a significant financial impact on the business — or some combination of these. Postmortems should also be done shortly after the incident is resolved, while the context is still fresh for all responders.
The main goal of postmortems is to allow teams to identify opportunities for improvement. They should be painless and offer lessons that can be used to minimize the impact of future incidents. This is the time for learning and getting better, and making sure your systems are working the best they can for your team.
Automation Is The Way To Go
By now you may have noticed that all of the tips above include some degree of automation. Whether it be for monitoring, collaboration, alerting, or analysis, automation can play a powerful role in supporting incident management processes. 
A workflow builder such as xMatters Flow Designer leverages automation by orchestrating fully automated toolchains to align resources and resolve issues fast. Its codeless design with built-in steps makes it easy to create any workflow connecting xMatters with your DevOps and IT applications. 
From minor issues to the largest customer-facing incidents, problems need to be addressed efficiently. Effective automation can help modern IT teams manage the complexity of synchronizing data, tools, and people at the speed of customer demand.
What's next?
Improving and navigating internal incident communication isn't always easy. But simply put: happier teams make happier customers. Now that you know the best tips, it's time to put them into action. 
To learn how xMatters can help you foster effective communication, schedule a demo today.