BACK TO BLOG
Showcasing the ROI in Your IT Spend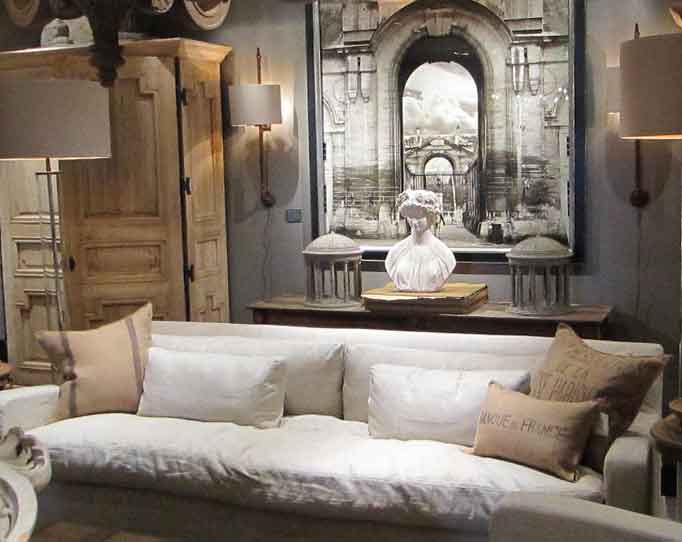 Picture this. You have found an IT solution that fits your need. Not only does it fix a problem…it warms your heart. But before procurement will take your call, let alone bring out the checkbook, you must be able to articulate the value and ROI – return on investment – for the business. Associating IT investment with business necessity can be tricky because the solution by itself has no context. The best way to move forward is to explain how your chosen solution works in the real world and how it will help build a future reality.
From the Showroom to the Living Room
Remember the last time you went furniture shopping? You walked into a GIANT store and wandered room to room observing perfectly designed vignettes. Everything matched, it didn't look like a fallout shelter, and each room looked straight out of a magazine spread. Picture perfect. Compelling, inviting and memorable. Even if you only need to buy a couch, the entire living room picture is in front of your very eyes. You see your options, envision what it would look like in your house, and then make an easy purchase.
Can you imagine trying to buy furniture if instead of the feng shui'ed rooms you walked into a barn where all furniture – every lamp, couch, rug, bed and clock – was thrown together in the center of the room? How could you possibly view all the options? How would you begin to picture the way things should look in your house? In that reality, I'd buy a tent and camp for the rest of my life.
That's the importance of context. After you've been through the internet searches, the RFPs, all of the vendor demos then finally an ROI, it all seems like one big mess. Don't be surprised if at first, you struggle to see value. Or if you struggle to justify the purchase while mastering the art of interior decorating all at the same time. Don't worry. You are not alone. This is exactly the right time to introduce ROI into your procurement manager's office. And this is how you explain it.
IT Does Not Work in a Vacuum
Remember, IT is no longer on its own. As more and more vendors move to the cloud, become more agile and adopt DevOps practices, the solution and the delivery are one and the same. This comes with extra value and a great deal of expectations. IT can deliver solutions fast because by relying on the vast expertise of its service vendors. Highlight the expanse of IT by pointing out the breadth and depth of technology running behind the curtain of your business.
The time is long overdue for organizations to acknowledge that IT has a hand in almost every single business operation. As a result, the business must recognize the importance of investments in the technology space, not just adding another server or a network tweak but ventures that touch the customer experience. Guess what? This makes an IT department your business's new best friend. IT management's ability to enhance a customer's experience has earned us a permanent seat at the operations table. This is the foundation of your ROI – to drive the discussion where IT needs it to go. Step out from behind the curtain.
Go Back to Start
Go back to the beginning. Zero in on the one reason you started googling to see if anyone else was struggling too, or why you answered that cold call. Don't be afraid to remind your CIO or your CTO how much the world of IT delivery is changing….and that you are agile and adapting to stay ahead of the curve while delivering on your commitments to the business. It's also important to remember that while price is a factor, the cheapest solution rarely provides the best value for your money. You get what you pay for.
Also, remember your vendor is in this with you – side-by-side. You'll have a framework of basic improvements for the business that aligns with features and the solution you've begun to purchase.
Will this be an uncomfortable discussion? Possibly. At first. But this dialogue needs to move forward. An ROI should bring benefit to multiple parts of an organization. I'm sure the procurement manager submitted a help desk ticket before, needed a laptop refresh, an assist with their calendar sync issue. Everyone needs IT. So paint the walls, rearrange the furniture, decorate the office and help procurement see the big picture. It is worth the time and effort, they might even pitch in for a few throw pillows.
Complimentary Report
An excellent communication solution can improve ROI by saving time and minimizing the chaos that comes when unfamiliar technology meets major incidents.
Our new report, Major Incident Management Survival Guide for the Service Desk, details what a communication platform needs, including those five essentials, and what it should provide. Read Major Incident Management Survival Guide for the Service Desk.