Prepare, Don't Panic: Business Continuity Best Practices to Safeguard Your Business During Emergency Events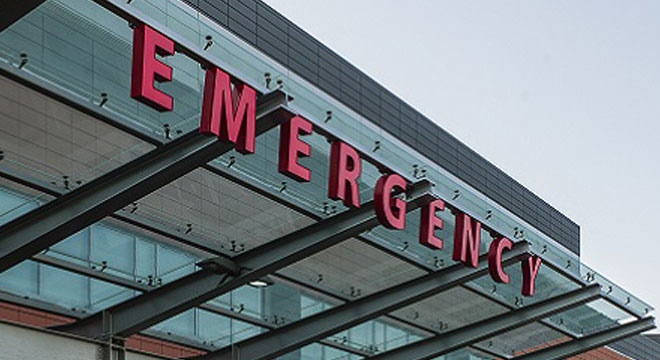 Current events, such as the spread of COVID-19 globally and the terrible tornadoes that recently struck Nashville, have me thinking a lot about how businesses can prepare to protect their employees and customers before disaster strikes. I am writing to share business continuity best practices I've witnessed over the years for Business Continuity Management (BCM) and to highlight how Emergency Mass Notification Systems (EMNS) technology has evolved to support and enable many of those practices.
Our customers use the xMatters system 24/7 to keep their digital services available, handling all of their major incidents, IT operations, DevOps processes and other functions. But what happens when there is an unplanned major situation? Many of our customers look to the same xMatters system they use to support their digital services to plan for these situations. This is where the term BCM comes into play – planning for those rare incidents where you may need to communicate with all of your employees, and maybe even partners or customers.
xMatters in Action
xMatters software helped a large hotel chain rapidly mobilize employees (and through them, hotel guests) as shifting California wildfires threatened the property. In another location of the same chain, xMatters EMNS coordinated the evacuation of guests from ocean waters that had suddenly become occupied by a shark.
In Australia, xMatters is playing a vital role in the rescue of endangered animals under siege by record-setting bushfires. In January 2020, xMatters announced that it extended its five-year relationship with WIRES, Australia's largest wildlife rescue non-profit, by donating xMatters cloud service licenses so that WIRES rescuers could be better coordinated and dispatched where needed. Facing the worst bushfire season on record, WIRES was able to quickly dispatch the right volunteers to threatened animals and coordinate the animals' care from on-site triage through veterinary attention. WIRES credits xMatters in the rescue of over 3,300 animals—many on the endangered species list—and counting. For WIRES' description of how xMatters is supporting their vital work, read their blog post.
In these and other instances, an essential attribute of the xMatters technology has been the ability to not only notify the right people of an incident, but to remain connected and communicate through incident resolution.
Best Practices for Successful Business Continuity Communications
Early EMNS solutions simply weren't designed with the notion of bidirectional communication in mind. Rather, they focused on the initial broadcast of an alert, at which point much of the BCM work became manual. In a typical scenario, an EMNS solution would alert employees to an incident. BCM leaders would then begin gathering managers representing different parts of the business (e.g., Facilities, IT, HR, Security) to determine next steps.
---
If you're making up your response on the fly, you're already in trouble.
---
Just the process of gathering the relevant managers became tedious — often involving the use of time-consuming telephone call trees — before decision making could begin. When the organization was finally ready to communicate to its employee base, it was as if the communication (be it email, text, IM or other form) simply disappeared into a black hole.
Management had no idea whether every employee affected had received the incident alert and taken appropriate measures. There was no mechanism to acknowledge receipt and status.
The good news is, those days are over. First, we strongly encourage organizations to have a plan in place for rapidly reacting to incidents. If you're making up your response on the fly, you're already in trouble. Second, using modern EMNS technology makes activating that plan much simpler and more successful.
Here are some tips for how you can prepare for automated Business Continuity communications:
Make sure your personnel system is up to date and automatically synchronizes with your EMNS platform daily
Use an EMNS platform that automatically maintains a dynamically created group with all employees to notify
Have a predefined list of people for the emergency management team, allowing immediate collaboration
Document scenarios for the most common types of situations like tornado, earthquake, fire, flood, virus outbreak, active shooter, etc.
Run periodic scheduled tests of the entire plan with all employees
Don't Panic! Prepare.
When an incident occurs, your EMNS solution should enable response teams to immediately message all affected employees with important information and direction, on a desktop, laptop, tablet or smartphone, and with the press of a single button. Having a way to automatically call and pull people into a conference bridge line is also vital in emergencies where there isn't time to look for a dial-in number and passcode.
Employees should also be able to communicate back and acknowledge receipt of an alert and confirm their status. This gives management the assurance that their staff is informed and prepared to take whatever action might be necessary. Some of our customers that have scheduled disaster notification testing insist on receiving replies from at least 80% of their employees. Should they fall short of that number, managers re-engage with employees to resolve any challenges.
Nobody knows when the next incident will arise. But we can be prepared and equipped to successfully manage it by following business continuity best practices. At xMatters we are continuing to raise the bar when it comes to helping our customers, whether they operate a family of hotels or race into charred Australian bush to save a family of kangaroos.
Learn more