Mom Boss: xPert Moms Share Their Work From Home Stories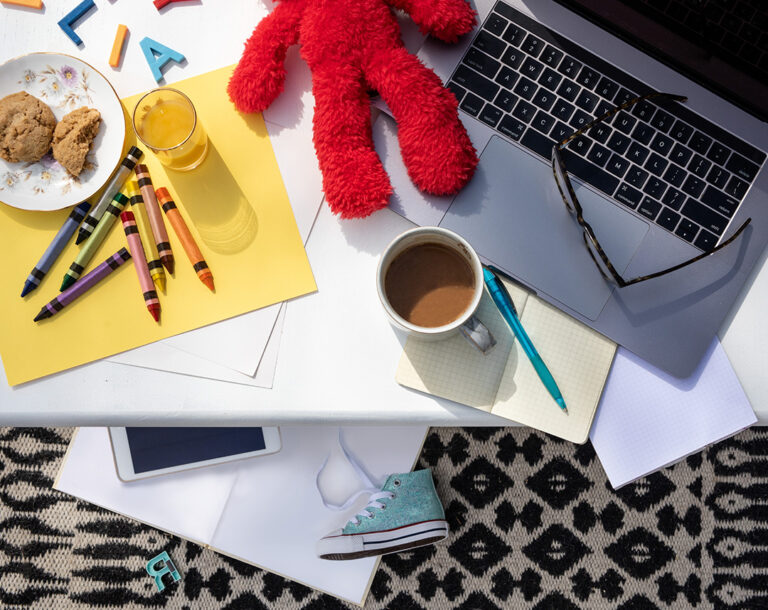 Being a parent is a full-time job — in fact, it's two and a half, according to research which has found that the time moms spend on parent-related tasks equates to a 98-hour workweek.
The past year made that job even harder, as the line between work and home blurred into non-existence, and the consequences of a global pandemic forced everyone to be at home, including kids.
As we get closer to post-COVID life, we asked our xPert moms to share their remote work experience so far. Here are their stories and best tips:
How has it been to work from home with your kids?
"I love it. I've had more time with my youngest daughter than I have had her entire life. She is 9. This time has been precious to me. We are closer than ever."
— Samantha Brown, Senior Director of Customer & Brand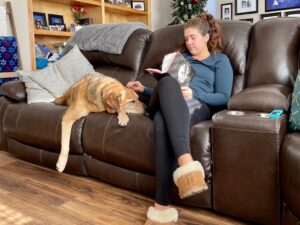 "My kids are older – my daughter graduated high school last year (2020) and my son is a high school senior this year (2021), so both of my kids have been impacted by COVID and the loss of all their Senior Year activities. They work super independently, so WFH has not been a challenge like those with younger children may be experiencing. In fact, as a mom facing an empty nest, COVID lockdown felt like a blessing – it allowed me to spend day-to-day quality time with both of my kids just before they exit into their next stage of life. My daughter left for college in September, but prior to that we got to spend the entire summer together. One of my favorite daily WFH memories is that I got to have lunch with my kids, every day for several months. That is time I will never get back and am very thankful for."
— Kendra Niedziejko, Chief Financial Officer
"My kids – 5 year old Alfie, 3 year old Eddie, and baby Solomon – are a vital part of my WFH experience, and why I chose remote work. I grew up a latchkey child, responsible for a younger sibling at an early age, barely seeing my parents on weekdays except at dinner and bedtime. To me, it was important that my children have a different life. They know that if they need a minute to talk to me, I'm not far away. And for them, work is a day-to-day reality they see, we've done this long enough that "work mode" and "mom mode" are seamless switches done countless times a day."
— Jeanette Sherman, Senior Product Marketing Manager
Any tips to share with other parents who are working from home too?
"Give yourself and your children a little grace. It doesn't matter that we've been doing this for over a year, we just have new challenges now as the fatigue of this pandemic is real! Also, if you can work anywhere other than your kitchen table, you're winning!"
— Kendra Pollard, VP Global Human Resources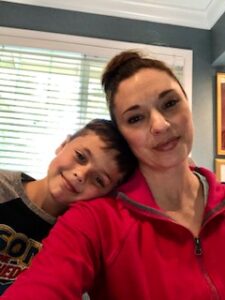 "Take it one day at a time. Sounds simple in theory but truly planning out each day and what must be accomplished has been really helpful."
— Melanie Haughton, Director of Demand Generation
"Embrace the chaos and do your best – this is especially important for those with younger kids. For those like me, with older kids, cherish this opportunity to spend additional time with them at a time in life when they are typically not present. In a few short months, I am going to be going from having us all home 24×7 for weeks on end, to it being just myself, my husband and our dogs. While it's nice to have peace and quiet, that amount of quiet is going to be a bit sad."
— Kendra Niedziejko, Chief Financial Officer
Juggling work and parenting is no small feat, but the supermoms here at xMatters have handled it in stride. Thank you for being an amazing parent and xPert!
Got any tips you've learned from your time at home? Let us know on Twitter @xMatters_inc!