International Women's Day 2021: Celebrating the Inspiring Women at xMatters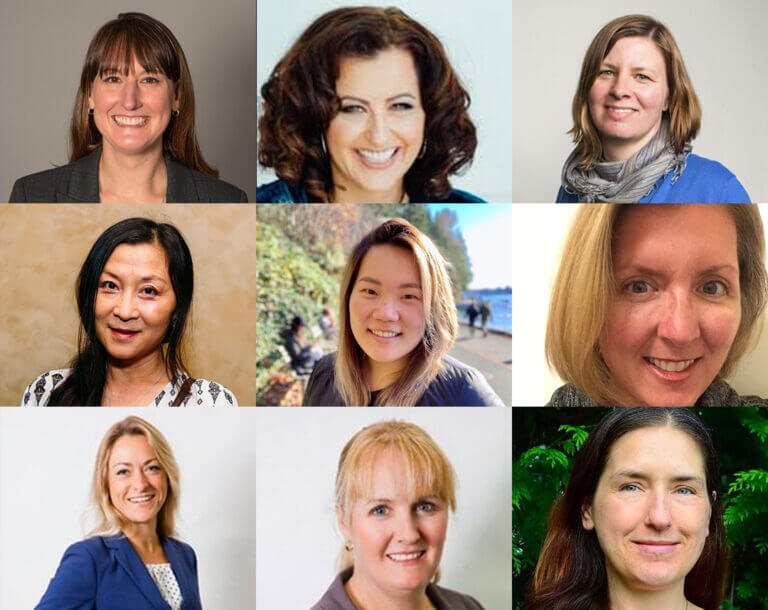 Image from top left to bottom right: Kerin Munro, Senior Director of Customer Success; Anne Deming, Senior Director of Sales Enablement; Chrissy Simpson, Engineering Team Lead; Jianping Roth, Senior Java Developer; Zoe Na, Customer Success Manager; Megan Bouhamama, VP Product Marketing; Louise Smith, Customer Success Manager; Karen Bonnell, Sales Ops & Marketing Coordinator; Christine Astle, Product Manager

International Women's Day is a global day of recognition celebrating the social, economic, cultural, and political achievements of women. It is also an annual call to action for accelerating gender equality.
At xMatters, we want to take this time to highlight the incredible group of women we have in the company. Hear what our xPerts have to say about the women who have made a difference in their xMatters journey.
"We all have been isolated and apart from one another. It's been 2 years since I moved from my home country. Due to travel restrictions I couldn't get together and celebrate any special moments with my family and friends. It may be the reason for my reaction when I received the first Christmas card I've ever received in my life. Kerin's Christmas card brought a smile to my face and showed we care for each other. I felt connected. She is one of the kindest people I've ever met. I always feel so lucky to be working with her."
— Merve about Kerin Munro, Senior Director of Customer Success
"Anne taught me how to do my job, but more importantly she supported me and encouraged me to be the best I could be."
— Kevin about Anne Deming, Senior Director of Sales Enablement
"A gifted leader, Chrissy has done a wonderful job of leading our team to better our ability to get our jobs done. As a technical leader she routinely tackles tough technical support problems and delivers solutions that improve our ability to ship quality code. Chrissy is constantly looking for ways we can prevent having to solve the same problems again and again. As a leader of people, Chrissy is always engaged in helping me work through what it is that I want out of my job and career. Having a great boss is a very important part of one's job and I have a great boss."
— Ed about Chrissy Simpson, Engineering Team Lead
"I've worked with Jianping for 8 years during which we've collaborated on many challenging projects. I know that I can always count on her to come through with innovative solutions and she is constantly challenging my views. She is a kind, caring teammate and a brilliant Java coder!  She works extremely hard and has been a big part of her team's success."
— Mark about Jianping Roth, Senior Java Developer
"Zoe has transformed and expanded my knowledge of our tool. She has managed relationships both good and bad with professionalism and never leaving a meeting without a goal/result. Zoe has pioneered my clients and my thinking of managing relationships from a technical perspective and driven my expectation of what a collaborative bridge between sales and support should be. Thank you Zoe!"
— Steven about Zoe Na, Customer Success Manager
"Megan is inspirational. As a leader, she exemplifies what it means to lead with compassion and sets a standard to strive for excellence. I am honored to work with and learn from her."
— Rutuja about Megan Bouhamama, VP Product Marketing
"Louise's knowledge of our customers' environments, the business goals they're aiming to achieve, and the challenges they're facing is only surpassed by the trusting and transparent relationships which they share. No kidding. Every. Single. Customer loves her."
— Dave about Louise Smith, Customer Success Manager
"Karen and I have worked together for my entire time at xMatters, now almost 6 years. She welcomed me warmly straight away and our work, life and friendship have grown ever since. Karen has been the rock who has kept the true xMatters culture alive through all the changes in APJ. She is professional, honest, hard working and will always help anyone on the team. Thanks to Karen I love working in the APJ team, she embodies #sameteam and has encouraged and supported not only me but all of us. We are lucky to have her."
— Louise about Karen Bonnell, Sales Ops & Marketing Coordinator
"Christine is someone who jumps in with both feet to make sure that everything is running smoothly. She is consistently working before and after hours and fields questions with a smile. She is friendly, hard working and dedicated and has made my life better every day since I started working with her."
— Brianna about Christine Astle, Product Manager
The list of inspiring women at xMatters continues to grow. We can't cover them all in a single blog but be sure to check out our social—we'll be highlighting them throughout the rest of March.