BACK TO BLOG
Monitor, Collaborate, and Fix Issues with Google Stackdriver and xMatters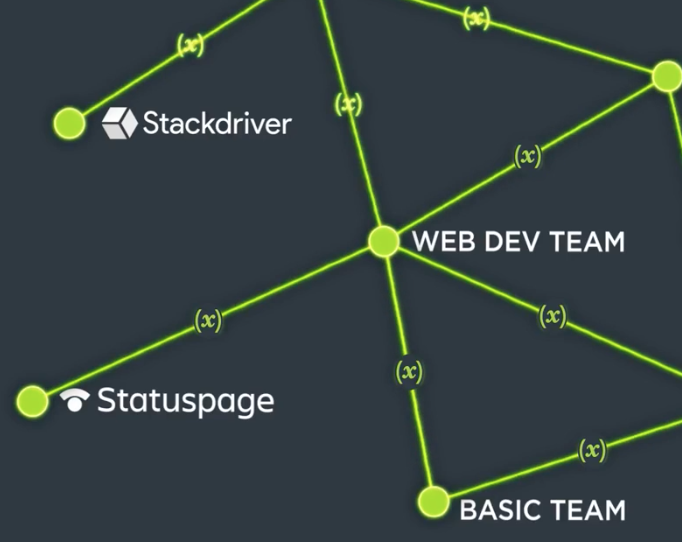 When your job is to help organizations keep their systems up and running for their customers, its essential to integrate with the customer's infrastructure layer to improve resilience, collaboration, and security. So when a little outfit called Google presented the opportunity to integrate with its Stackdriver monitoring service, we jumped at it. Google Stackdriver provides monitoring, logging, and diagnostics for both the Google Cloud Platform and Amazon Web Services.
Combined, Stackdriver's monitoring capabilities and xMatters' collaboration platform can detect a critical error and resolve it before it can affect customers.
How it works
When Stackdriver discovers an event from across your entire technology stack, the 
xMatters integration
sends an alert targeted to the right person, who can review it on the xMatters mobile app. The xMatters integration also pulls pertinent information from the Stackdriver event and includes it in the alert.
This additional context enables the on-call resource to start triaging the problem, giving customers a head start over competing solutions. The on-call resource can even take action in other systems directly from the xMatters mobile app with a single click. Common actions include creating an issue or ticket to track the work, opening a chat room to collaborate in, launching a conference bridge, or updating a status page for customer visibility.
Once the issue has been resolved, the team managing the incident can act from an xMatters alert to push info back to Stackdriver, note resolution on the status page, close the tracking issue/ticket and note all pertinent information (including chat transcripts) in the systems of record. These specific steps taken following a resolution (or other) action in xMatters are easily configured to align with your company's incident management culture and processes.
Why Google Stackdriver
Stackdriver's access to logs, metrics, traces, and other signals from your infrastructure platform(s), virtual machines, containers, middleware, and application tier gives you a holistic look at your extended environment. And of course, it has the power of Google behind it.
With Google Stackdriver, you can:
Inspect your application at any code location in production without impacting your requests
Aggregate and analyze errors in your cloud applications
Extend Stackdriver's reach with the partner ecosystem
View, search, and filter your logs from your cloud or open source application services
And much more
When you combine Stackdriver's powerful monitoring solution with xMatters' integration-driven collaboration, identifying and resolving issues is faster and easier than you ever thought possible.
Go from insight to action with xMatters and Stackdriver.