Dad Boss: xPert Dads Explain How to Juggle Working From Home with Kids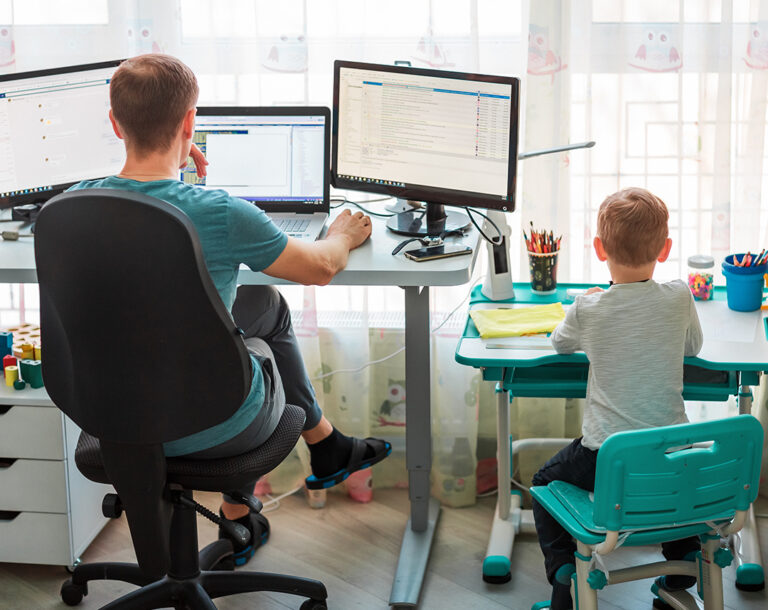 One year later, we're still living in the new normal of COVID-19.
For parents that have switched to remote work, as great as it is to cut out the commute and be with your kids more than ever, working from home has its own set of challenges — especially if you're sharing the space with newborns, toddlers or teenagers. 
Last month we asked our xPert moms to share some of their stories and best tips to manage their workday. In celebration of Father's Day this weekend, we turned to our xPert dads for some actionable advice on how to ace this juggle.
How has it been to work from home with your kids?
"It's been great! I didn't know how much I missed working with other folks in my "office" until my sons were home every other day from school. Makes for great "water cooler" talk when you have two teenage boys at home during the work day… 
Bonus, I get to remember how to multiply and divide fractions, write essays (what really is a CER?), re-learning the periodic table, gym teacher, and group projects take on a whole new meaning. It's been a blast!"
– Chris Garrison, Partnerships and Alliances Manager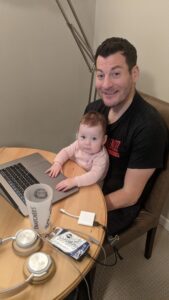 "It's actually been amazing. Olivia was born in November 2019, so being forced to work remotely through COVID has meant I've been at home for the first year of her life. This has been really valuable for all of us in terms of support and so I actually get to see Olivia for more than an hour a day. Before the restrictions kicked in, when I arrived home I was basically a stranger to her which was tough. Now though, lunch with the family is a highlight of the day!"
– Stuart Congdon, Product Manager
"Like a dream, only I can't wake up! In all seriousness, given that my boy was born during lockdown, I consider myself lucky to have this opportunity where I can spend a lot of hands-on time with him which I would have missed if things were still "normal"."
– Hardev Raikmo, Support Engineer
What advice can you share with other parents who are working from home too?
"Establish boundaries/rules to follow when you are needing to focus or attending meetings. Something that:
Informs the family that you are busy/need quiet time.

Warn them that they may end up on a zoom video if ignored.
Also, be as flexible as you can to help them when they need it. Technical issues with their school, homework, focusing on projects etc. I found that it worked MUCH better to trust them to do their work on their own and hold them responsible for their end, than being a micromanaging parent that hounds them about every little thing. Yes they will procrastinate, but if they know what is expected and the consequences if they don't do what they are supposed to, I found that to make life extremely less stressful on everyone."
– Cody Lowder, Vice President Consulting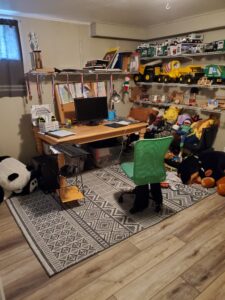 "One of the things we did was find a spot in the house that would be TJ's classroom. When he was there he treated it the same as if he went to school. Took a bit – but this has worked well. I have always worked from home – so I had an office. We ended up converting a spare bedroom into another office for my wife when she started working from home as well. To sum up this piece of advice, find the place in your house that will be the work/school areas and maintain the intent that when you are there you are at work, in school."
– John Woodard, Customer Success Manager
"If you can have a separate office with a lockable door, that helps a lot!"
– Alastair Roberts, Senior Java Developer
What's your go-to strategy for managing work and family life? Share with us on Twitter @xMatters_inc!