A Career in STEM with the Millennials and Gen Z of xMatters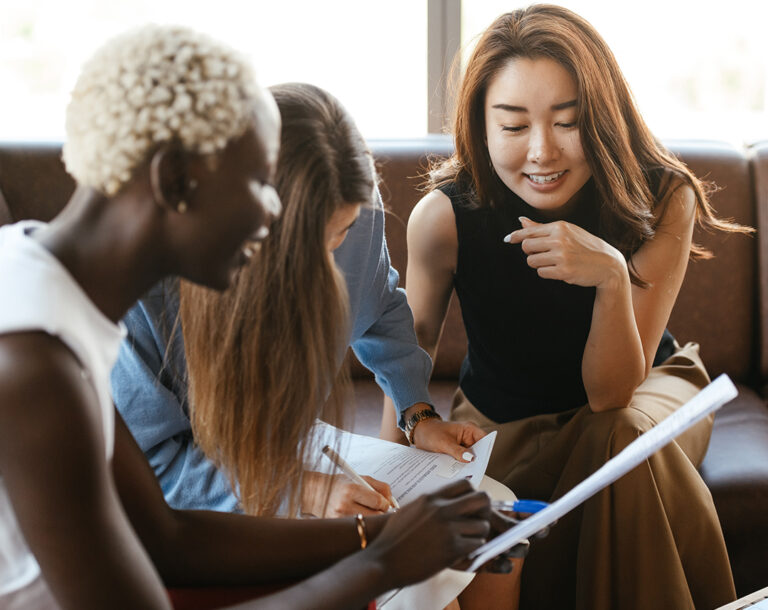 Science, technology, engineering, and math enthusiasts, rejoice! National STEM Day is here. Held each year on November 8, it's a day dedicated to encouraging children to explore and pursue their interests in some of the fastest-growing and in-demand fields in the world today.
Now how do we go about inspiring the next generation to consider a career in STEM? What better way than to ask the "youth" at xMatters — a.k.a. the Millennials and Gen Z — about their STEM journey so far. Here are their stories and top tips!
Can you describe a typical workday?
"There isn't a "typical workday"! Every day is different which is what makes it so interesting. Our team usually starts with a morning Scrum meeting to hear about what everyone has been up to, what their plans for the day are, and if there's anything they need help with. In a typical week I'll attend design reviews and shoulder surfs for new features, work on in-product text strings, document the help, create technical/product-centric customer communications (like newsletters and email notices), and write support articles to help answer any questions our customers have about xMatters."
– Emily Sait, Technical Communicator
"Get coffee => meetings => code review => coding => banging my head on my keyboard => pulling my hair out => get more coffee => get frustrated with my life decisions => find the typo => see rainbows and unicorns => get more coffee"
– Charlie Guan, UI Developer
"A typical workday for me has a few routine projects, and then a few ad hoc items to jazz it up. I start my day by checking in our website's SEO standing, looking for opportunities for enhancement and the keywords we're ranking for. Then I normally move over to working on any content projects that we have in the works, from customer case studies to writing white papers or editing blogs. And don't forget meetings!"
– Hollie Whitehead, Senior SEO & Content Manager
"Write code, drink coffee, solve problems, pet my dog, fix bugs, create new features, help coworkers, work independently as a part of a killer team (the best one in case you were curious), join a few meetings, brainstorm ways to improve, and chat with awesome people, all from the comfort of my home."
– Micaela Simpson, Junior JS Developer
Why did you choose a career in STEM?
"Working in tech has always been something I've been curious about, and I'm glad I made that jump a couple of years ago. It's really exciting to work in an industry that is constantly changing and growing, and I've met some of the most brilliant people along the way."
– Megan Lo, Content Developer & Social Media Manager
"Passion for the web: an interest in computers from an early age, followed by the promise of "digital connection" as a youth. I always felt "different" growing up, and the web allowed me to explore online communities and go deeper into my dumb niche interests."
– Jem Bezooyen, Senior Frontend Engineer
"I always knew I wanted to be in technology, but pre-sales engineering wasn't something I ever heard of. I was recommended for this type of role after a couple of years of working with one as a client of his and he was moving on to another company and recommended his manager speak to me about it."
– Matt Frauenhoffer, Solutions Architect
"STEM was a field that seemed like an impossibility for me, as someone who admittedly almost failed high school science. But emerging technology and software has always been an interest of mine, so when I started working on creating a career in Marketing, my focus from the start was companies in this industry. Now I get to have a creative role in a more technical organization, win-win."
– Hollie Whitehead, Senior SEO & Content Manager
What is the most important piece of advice you'd give to other young people who are considering a STEM career?
"Continuously develop your skills and keep your mind open. The STEM field has so many different industries and is always growing. You will meet people from all backgrounds, with different work styles and personalities. In my experience, it always helps to learn how to work well with others!"
– Arielle Ang, Senior Technical Communicator
"Stay curious, and don't let your location frustrate you. If you look at social media, you'll find all sorts of people living in Silicon Valley and other big cities in STEM fields, and it's easy to think you can't break in unless you're in those areas. You most definitely can and remote working has made it even more of a level playing field for those of us in more rural areas."
– Matt Frauenhoffer, Solutions Architect
"Find out what you're good at and what you enjoy by trying bits of everything in and around your interests. Ask a lot of questions and take a lot of risks! You'll surprise yourself. Work won't feel like work when you're doing something you love."
– Amanda Lynch, Video Content Creator
"Pay attention to bias, call it out, reflect on it, plan for it. Work on yourself: try to be open and consider participating in diversity, equity, and inclusion training. Lift others up and avoid beating anyone down. And it's okay to grow slow and take your time; all of this is going to change eventually, the details may shift, but the fundamentals will still guide you. Too many of us burn out too easily so don't be afraid to take it slow and steady and play the long game instead."
– Jem Bezooyen, Senior Frontend Engineer
"Don't avoid it because you don't fit the stereotype. Do it because you break the mold."
– Micaela Simpson, Junior JS Developer
Taking the leap of faith to pursue a STEM career (or any career) can feel daunting. But as our young xPerts have shared, it can also be a rewarding opportunity. If you're looking to kick-start your STEM journey, check out our careers page, you just might find your dream role there.