4 Tech Pressures xMatters Can Solve For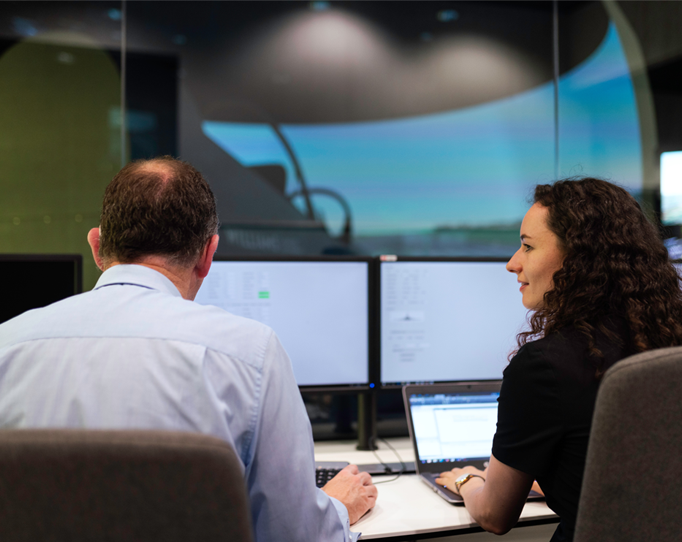 Technology companies are at the forefront of innovation, changing the way consumers and the general public interact with their everyday lives. As the late Stan Lee so wisely stated, "with great power comes great responsibility," and this heightened pressure often leaves little room for error when an issue arises—which happens more often than you'd think. From alert floods inundating inboxes to dreams of integrations that rarely become a reality, tech companies face several pressures they must resolve daily. 
Alert Floods
When every alert is a high-priority alert, are they really that high of a priority? Alert floods can be an ongoing and daunting issue at tech companies, where an incident or event sends off tens or even hundreds of individual notifications that fill up inboxes and creates further issues. 
With xMatters event flood control, you can stop alert floods from happening by setting rules that decrease or limit the number of notifications you get during an incident. This feature compares event requests to recent events and suppresses correlated events that happen too close in succession to each other. The system retains the details of each event for later analysis, but instead of inundating users with notifications for every detail, responders can focus on resolution and review and analyze the information in a post-mortem. Rules within this feature can be modified to fit an organization's unique use case, so you can be sure you're only getting the alerts you need. 
Emergency Communications
In high-crisis situations, ensuring seamless communication between the right resolvers and stakeholders can be a real challenge. Resolvers need to have quick access to as much information as possible to ensure an incident can be pinpointed and addressed immediately, but other stakeholders may just need to know high-level details and resolution timelines to keep other colleagues or customers informed. This poses a challenge: How and when do you communicate during incidents?
xMatters helps relieve tech pressure with emergency communications that can be automated and simplified, so there are no roadblocks to getting on the same page quickly. When an incident occurs, xMatters can automatically create channels and open collaboration tools of your choice to begin resolution. For example, an alert sent to a mobile phone can include the option to immediately join a conference call with other resolvers or be added to a Slack channel where xMatters is already importing vital data into the feed. The xMatters Incident Console also includes links to these channels and notes the resolvers who have responded to the incident. 
Problematic Integrations
These days it seems like every team is juggling a dozen different tools to get their jobs done. Trying to get those tools to work together is another job on its own. While some companies have decided that the answer to this problem is to simply buy out competitor tools and integrate them into a singular solution, most tech companies are still left trying to figure out how to connect tool A to tool B on their own. 
Thankfully, xMatters is the tool that will bring all the others together. With our low-to-no-code integrations, you can take advantage of built-in steps and workflows for quick and simple integrations. We have hundreds of pre-built workflows for users to choose from, and if you don't see an integration you need in our list, you can connect the tool through a simple API in just a few steps. 
Innovation vs Firefighting
Every company wants to be at the forefront of the next great technological innovation, but one tech pressure gets in the way of dedicating work hours to experimentation: trying to manage and fight fires brought on by recurring issues you can't seem to automate away.
Putting innovation at the forefront of your business begs an age-old question, "How do you create more time?" With xMatters, we answer this question by offering adaptive solutions. Adaptive solutions meet the needs of your business today, but they'll grow with you so that you don't grow too large or complex for the solution in the future. When you have adaptive solutions, less time is spent trying to resolve recurring issues because your solution is built to resolve them today. And when the issues grow more complex, xMatters can resolve them too. 
Driving Success with xMatters
Rather than explaining another difficulty at tech companies that xMatters can help solve, let one of our customers tell you instead. O2 is a British telecommunications services provider and a proud xMatters customer. In our customer profile of O2, we dove into the impact xMatters made on the organization to modernize, automate, and simplify its incident management operation. Here are a few highlights: 
88% reduction in time spent sending communications

 

85% reduction in time spent engaging stakeholders

 

Reduced incident engagement time to three minutes

 
The results speak for themselves and further prove that xMatters is a world-class provider of enterprise-grade service reliability. xMatters is now part of the Everbridge Digital Operations Platform, allowing tech organizations to achieve improved, seamless operations. To find out more about how xMatters can drive continuous improvement and seamless operations for your technology organization, take a look at our dedicated technology solutions page or schedule a demo today!