Re-imagining Incident Management with xMatters and Jira Ops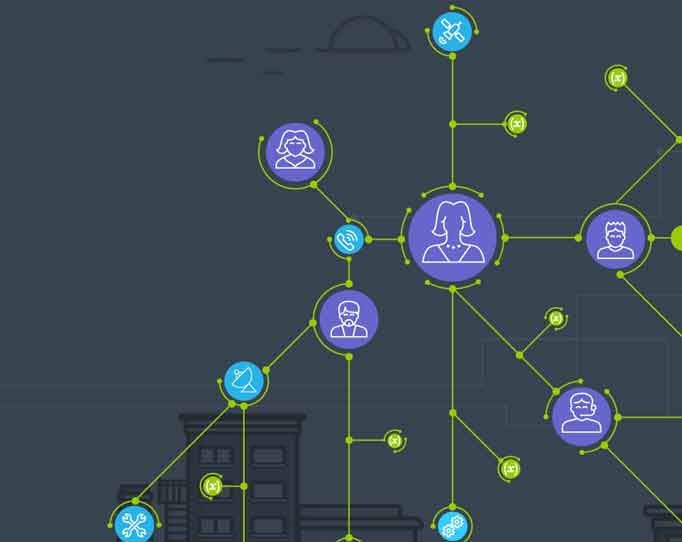 Market pressures are always forcing organizations to accelerate key business processes. Now we're reaching a tipping point. Companies must engage customers in new ways, delivering products and services that adapt quickly to feedback. As teams accelerate time to market, organizations are using DevOps principles and continuous delivery software release processes to support repeatable launch cycles.
Businesses must adapt to this new digital universe just to keep their doors open.
Look at the evidence:
55% of IT organizations deploy at least once a month according to a 2017 Atlassian and xMatters survey of DevOps maturity.
Top performers deploy multiple times per day, according to the 2017 Puppet State of DevOps Report.
As with most aspects in life and business, speed introduces its own set of risks. In the DevOps maturity survey, 50% of companies reported issues in production after release to customers. Oops.
Backing up speed with quality
The best way to improve the quality and reliability of software in parallel with deployment time is to address issues earlier in the development cycle. Once you get to deployment and release, even the most sophisticated monitoring tools and the best processes will struggle to prevent issues from affecting customers.
When you catch issues early in the development cycle you can reap numerous benefits:
Save money: less service degradation and downtime keeps your business productive
Work the way you want: less unplanned work reduces technical debt and increases time for innovation
Increase customer satisfaction: More reliable service means fewer disruptions for your customers
Attain business objectives: Releases align with what customers want and meet company goals
What IT organizations really need is an issue resolution solution that can support resolving earlier on in the release cycle by tailoring its experience to the needs of users instrumental in getting stuff done. To meet this need, Atlassian announced at its European summit the launch of Jira Ops.
Introducing Jira Ops and xMatters
Jira Ops creates a central hub to help IT teams respond to, resolve, and learn from incidents more efficiently. Jira becomes your place for central control. You can automatically create a new chat room in Slack, invite paged users, and notify end users through a linked Statuspage – all from Jira. Resolving the Jira ticket can send final communications, update the right stakeholders through Statuspage, and close the issue.
We're excited to be one of the chosen launch partners so that you can harness the power of xMatters to augment and expand your Jira Ops implementation. xMatters integrates with Jira Ops and enhances collaboration by relaying relevant data between key systems while engaging the right people to proactively resolve issues. When an alert is triggered in xMatters, users can easily create an incident in Jira Ops and drive any resolution process to completion.
xMatters helps your teams become more proactive by addressing issues earlier and with greater effect.
Actionable notifications from any monitoring alert allow users to create a Jira Ops incident in xMatters for any situation that requires attention. xMatters identifies the right people who are on call so you can engage them immediately. xMatters enriches the notification with critical information pulled automatically from the ticket and other sources so they can start working the issue effectively right away.
The enterprise-grade solution
With xMatters, you can resolve issues at scale even if your IT teams have thousands of people. Use xMatters to:
Identify: enterprise-grade resource identification based on role, skills, scheduling, and on-call rotations ensures that the right people are on the job
Notify: connect with resolution team members through their preferred communication channel and device, and escalate based on rules you set
Inform: keep stakeholders updated with continued status updates
Empower: provide situational context for any issue by aggregating data from across systems to give a complete perspective
Incident response is just the beginning of the issue resolution process. Manage the incident to completion by establishing a connected ecosystem of people, teams, data, and tools. You can connect monitoring, the service desk, chat, issue resolution tools, configuration management, and other tools you use along the CI/CD pipeline.
When you have resolved the incident, archive valuable ChatOps conversations from Slack for post-mortem analysis and so you can access remediation steps for similar incidents in the future.
With the xMatters Slack ChatBot, users can check who's on call in real time.
What Jira Ops and xMatters will do for you
The "shift left" approach that drives Jira Ops means you can proactively address any issue to minimize impact to your customers. Your customers should never be your monitoring tool!
Jira Ops connects Atlassian tools like Jira Service Desk, Jira, Statuspage, and Slack to reduce time to resolve and prevent downtime. With Jira Ops and xMatters as your hubs for alerting, collaboration, and resolution, you control the process.
Jira Ops and xMatters combine so you can efficiently collaborate across your teams and tools to reduce the time team members spend on unplanned work. Trade in technical debt and lost productivity for innovation and better development.
To learn more about Jira Ops, read the xMatters press release or visit the Atlassian website.