Evaluating Opsgenie Alternatives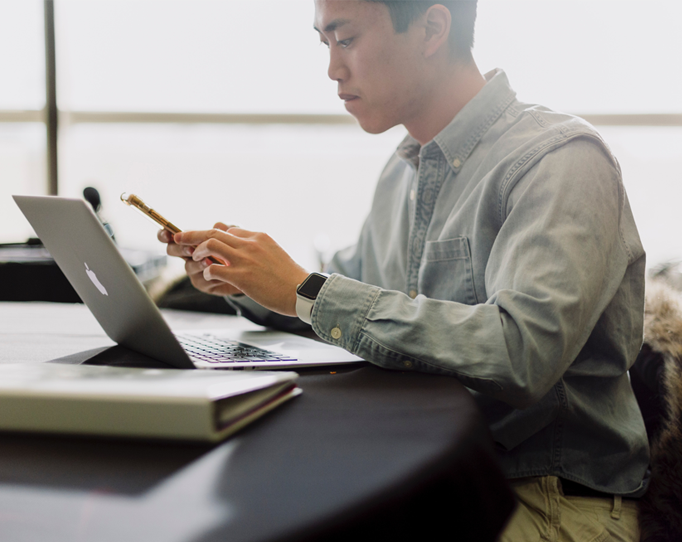 Atlassian's Opsgenie is a leading incident alerting and on-call management tool, helping business manage their incident response and resolution needs. As part of the Atlassian product suite, Opsgenie has become one of the most popular solutions in the industry. But it's not the only incident management tool on the market, and it's vital when looking at Opsgenie and its alternatives, you do a deep dive into its features and abilities.
Opsgenie alternatives range from cemented industry leaders like PagerDuty and xMatters, to newer solutions on the block like Freshservice and SquadCast. If you're looking into Opsgenie and want to know where it lines up in the competition, look no further!
What is Opsgenie?
Before looking at Opsgenie alternatives, let's explore its features. Opsgenie is an incident alerting and on-call management tool within the Atlassian product suite. It can be purchased either as a standalone tool, or as an included feature of Jira Service Management.
Opsgenie has a number of beneficial features, including actionable alerts, call routing, reporting and analytics, and bi-directional integrations. The tool takes in alerts from integrated tools, categorizes and prioritizes them, and uses on-call schedules to alert the right point of contact for the job.
However, the more valuable and event critical features that most businesses would need are only available in more expensive tiers. Features like an incident command center for example, are only available in the most expensive tier, turning what was once a reasonably priced solution into a costly one.
PagerDuty
PagerDuty is one of the most popular incident management and response tools on the market, and in turn one of the leading Opsgenie alternatives. PagerDuty offers several similar incident management and on-call capabilities as Opsgenie, including live call routing, self-serve schedule management, automated escalations and more. It also offers adaptive learning algorithms to remedy incidents automatically, and Runbooks use machine learning to filter events that don't require a response, identify actions that have resolved similar incidents, and can inform resolvers of those details.
Like Opsgenie, PagerDuty users also find themselves needing extra features than what's offered in their packages. These extras come at a cost, and it can be easy to quickly overspend on add-on features to have PagerDuty performing the way it needs to.
Splunk On-Call
Splunk On-Call, formerly known as VictorOps, is an incident response platform primarily created for developers, DevOps, and operations teams. It can be purchased either as a standalone tool or as an add-on to the Splunk Observability Suite.
Looking at its features, Splunk On-Call has several similarities to its competitors, particularly for on-call management. From on-call scheduling and rotations to mobile incident management and alerting, Splunk On-Call offers the necessary tools to live up to its motto of "making on-call suck less". To test out the solution, Splunk On-Call provides a free trial for 14 days.
Although Splunk On-Call is good at what it does, it comes up short in reporting and analysis — a key feature that many DevOps and SRE teams require for continuous improvement. And, even when reports are available, such as On-Call Reports, it is only offered in the most expensive tier. Performance analytics are crucial to maintaining visibility across your business, and you wouldn't want to pay extra for such an essential feature, right?
Fresh Service
Freshservice is an ITSM tool for businesses to help employees manage assets and incidents. Owned by Freshworks, Freshservice is one of their many solutions for businesses offered both as a standalone tool and as an add-on in their product suite, similar to Opsgenie.
In terms of product features, Freshservice has many similar features as its competitors, including incident management, SLA management, IT operations management, alert management, and more. There are also a number of unique features, like asset normalization, and contract management. These more unique features align with their far more diversified series of use cases than other Opsgenie alternatives. While its primary focus is IT teams, use cases are also offered for HR, Finance and even Marketing teams.
Given that Freshservice has such a broad reach and varied features, DevOps and SRE teams may find the lack of technologically advanced features a challenge. Tools like a sandbox and HIPAA Compliance, which are table stakes for many incident management tools, are only available in the most expensive pricing tier that comes at over $100 an agent a month.
Squadcast
Squadcast is a relatively new Opsgenie alternative, founded in 2017. Squadcast focuses its solution specifically towards DevOps and SRE teams, designing and marketing their cloud-based platform to engineers first.
Not to be mistaken for SquadCast, the podcast recording tool, Squadcast offers many of the same platform features found in Opsgenie and other competitors, including alert routing, status pages, postmortem documents, and on-call and incident response solutions. Pricing tiers are more affordable than most competitors, with a free tier allowing users to test a baseline version of the tool.
Squadcast's challenges come with age, as the new tool poses users challenges that don't come with more experienced software. Complex use cases can pose challenges, and limited integrations can cause roadblocks.
xMatters
When it comes to Opsgenie alternatives, we can't forget xMatters. xMatters is a service reliability platform that helps DevOps, SREs, and operations teams automate workflows, ensure infrastructure and applications are always working, and rapidly deliver products at scale.
One of xMatters most unique and popular features is Flow Designer, a drag-and-drop workflow builder that lets users of all technical abilities to design complex workflows without needing to write a single line of code. With Flow Designer, businesses can create processes and integrated toolchains that align to their unique workflows, instead of trying to fit their systems into a distinctly defined tool. There are also hundreds of prebuilt workflows to choose from, so there's an easy jumping off point. Currently, Opsgenie doesn't have a similar feature or capability.
xMatters provides a real-time view of your systems and allows you to replay and reexamine past incidents to learn what worked and what didn't. You can measure team performance with statistics on response engagement, time to respond, response value, and conference call assessment. While Opsgenie does offer similar postmortem reports and event details, they're only accessible in the most expensive pricing tier, making what should be a baseline feature a luxury.
xMatters caters to teams large and small, with capabilities suited for small organizations or growing enterprises. Users can start using xMatters today for free, with many of the features other Opsgenie alternatives require payment for. 
Conclusion
There's much more to all these Opsgenie alternatives than what we covered in this brief overview. From new to the market tools to platforms that have cemented themselves as major players in the incident management space, there's no one size fits all solution that will work for every business.
If you're in the market for an Opsgenie alternative, try xMatters for free today. With Flow Designer and 200+ integrations, you can be building workflows and initiating resolutions faster than you read this blog!