As Australia Bushfires Imperil Wildlife, xMatters Joins the Fight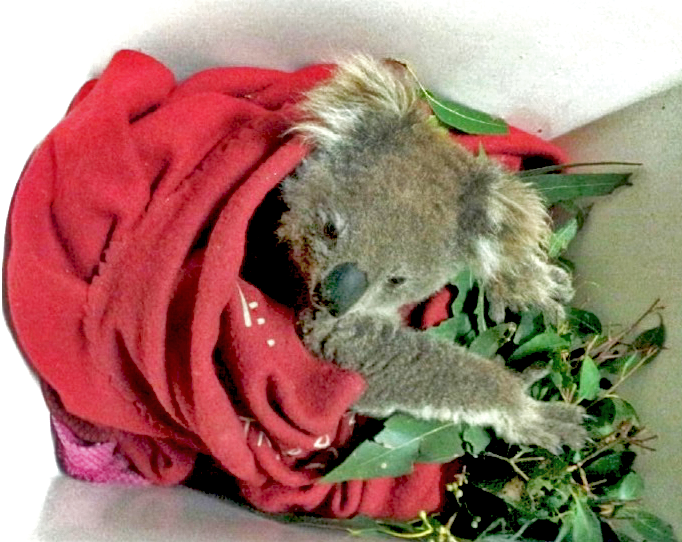 When customers tell us about how xMatters prevented an IT incident from impacting their business operations, or how it allowed them to more rapidly introduce new digital services without worrying about service degradations, we take great pride in that. It's the kind of operational assurance most companies are looking for when they come to us.
But there is another side to the xMatters story and that's what I want to share with you here. In fact, it's bigger than xMatters alone. It's a story about how technology can be used to bring people together, to rally around a cause and make a positive impact. I'd like to think this story might serve as an example to others of how much good we can do using technology together to address challenges we all face as we begin this new decade.
xMatters partners with WIRES to save wildlife in Australia
For months now bushfires have raged across New South Wales (NSW) Australia. Like you, I see it on the evening news, and even more impactfully, I hear about it firsthand from our team on the ground. Sydney Australia has long been our Asia Pacific headquarters, and we're proud to be part of the fabric of that great community. In fact, one of our Sydney-based team members, Elliot Pittam, was recently called up to serve with NSW's State Emergency Services, supporting the Rural Fire Service by coordinating emergency services responses.
Sadly, as I write this, more than 10 million acres have burned in NSW alone and over 800 million animals have been affected since September. Despite the devastation, the indigenous kangaroos, koalas, wombats, platypuses, snakes, and other animals are fortunate to have WIRES (and I'm proud to say, xMatters software) on their side.
WIRES, which stands for Wildlife Information, Rescue and Education Service, is Australia's largest wildlife rescue non-profit. When you find a sick, injured or orphaned native animal anywhere in NSW Australia, you call WIRES. The nonprofit's mission is to actively rescue, rehabilitate and preserve Australian wildlife and inspire others to do the same.
WIRES relies on a network of over 2,500 volunteer rescuers and caregivers. For the past five years they've also relied on the xMatters incident management platform. xMatters' smart notifications and closed-loop communications capabilities ensure the right volunteers are quickly sent to the appropriate incident location and that all onsite team members as well as remote veterinarians are continuously updated as the rescue unfolds.
Recognizing the enormity of the challenge WIRES faces today as it operates on a shoestring budget while record-setting Australia bushfires threaten a growing number of animals and hundreds more volunteers come forward to help, we knew we had to do something. We quickly made the decision to donate enough software licenses to ensure WIRES and its expanding volunteer base benefit from xMatters' automated incident management without WIRES being concerned about how they would afford it. As a partner of five years focused on such a valuable mission, this was a no brainer for us. I also feel a special kinship to WIRES as my wife and I are active in the animal rescue community, annually donating time and money to four animal rescue organizations in Northern California.
The promise of technology for the greater good
In 2020 and beyond, we're going to see more examples of software, hardware and service providers applying their innovations to benefit the greater good. The opportunities are many and varied.
Take artificial intelligence (AI), for example. While still in its infancy, it's not hard to see the time coming when AI, paired with skilled physicians, will be rapidly diagnosing diseases and suggesting treatments based on massive patient data sets in a way no human alone could do in a reasonable time.
Technology will also increasingly assist those with physical challenges, such as those with visual impairments. One such example can already be found in Warsaw, Poland, where a network of beacons transmits real-time information, including the location of building entrances, stairs, crosswalks, and more, to a mobile device via bluetooth.
Our emotional wellbeing will also benefit. Today, augmented reality (AR) is being used to treat patients with post-traumatic stress disorder (PTSD), putting them in environments that are known to induce great anxiety so that new and better coping mechanisms can be mastered.
I'm just scratching the surface here. The promise of technology, deployed for the greater good, is immense. And the time to begin fulfilling that promise is now. According to a recent Gallup poll, 61% of Americans view the "computer industry" favorably, while 43% respond that way about the "Internet industry." These numbers aren't terrible but they could be better, and we certainly don't want to see them slip. So for our own good, and more importantly, for the good of society at large, let's invest in turning technology toward the challenges and opportunities that lie ahead in this decade and those that follow.
Before I go, please consider supporting WIRES
The demands placed on WIRES in particular are greater today than ever. As a not-for-profit organization, WIRES is entirely dependent on the generosity of animal lovers for its operating budget.