4 Ways xMatters Can Be Integrated Into Your Financial Services Processes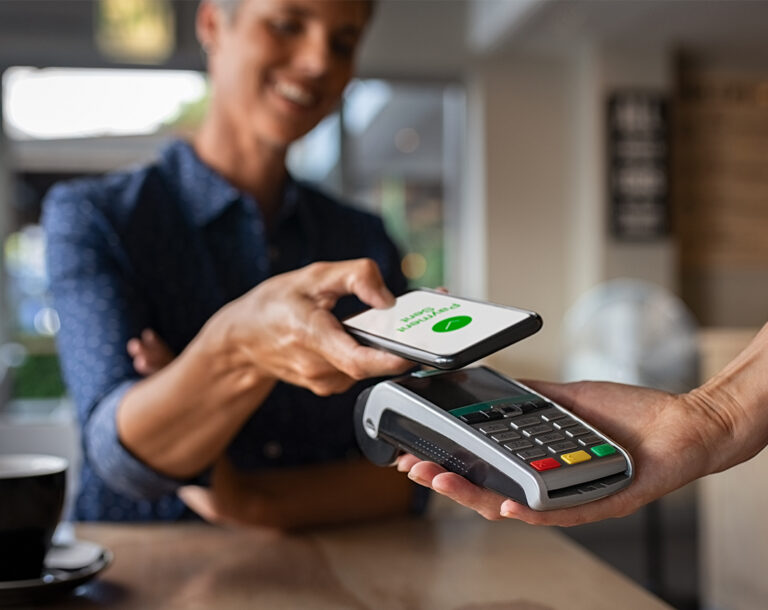 Financial services processes are an incredibly sensitive and vital part of modern society, and maintaining their reliability and protection is crucial. But with so many interconnected parts, from APIs to partners, and even international law and security regulations specifying how processes can operate, ensuring security in this industry can be daunting.

There are numerous ways that xMatters can be integrated into your financial service processes to streamline operations, decrease routine and forthcoming incidents, and ensure that your customers are receiving the best services. And, don't just take our word for it, as we have a wealth of financial services customers who rely on xMatters every day to keep their services reliable and safe!
Integrations Between Services
Financial services organizations typically operate within a complex network of systems, partners, and stakeholders, and any weak or broken link in the chain can be disastrous for everyone involved. Customers are reliant on banks, who rely on payment processors, who rely on card brands, who rely on international organizations, who rely on customers. And that's just one small chain in an ever-expanding financial services network.

xMatters has hundreds of prebuilt integrations that can be implemented into workflows with a few quick clicks, many that require no coding at all. There's an integration for almost anything, including the leading data sync, risk management, and security tools. If there isn't a prebuilt integration for a particular specialty tool your teams rely on, an API integration can be created and implemented almost as quickly, and you can request a pre-built option from xMatters directly! 
Event Flood Control
Imagine that the servers connecting all PIN Pads at McDonald's stopped communicating with their payment processors, and now the world's largest fast food chain is without the ability to take card-based payments. Now, imagine all the notifications you would be sent if you were the DevOps Lead at the regional head office at McDonald's. Before long, those ceaseless notifications would be impacting your ability to work on a resolution, or even communicate with other team members that the issue is happening and you need support. Talk about a bad day for french fries.

That's where a service like Event Flood Control can make a significant and vital impact on your notification processes. Instead of skimming through hundreds of notifications trying to find the information you need to work on a resolution, Event Flood Control suppresses redundant notifications and routes issues to the right team members with only the relevant context they need. This also means that while you'll be sent the notifications you need to take on your portion of the resolution process, your colleagues in other departments are sent the details they need to take on theirs. Now your team can start identifying the root cause of the server issue, your IT team is working on ensuring the backup server is running to temporarily resolve the issue, and Marketing has sent out the right communications informing store owners and customers they're working on a resolution. All these parts of the resolution process can happen concurrently, and no team member is being bogged down with notifications.
Detailed Post-Incident Reports
To consider an incident truly resolved, you need to find and repair the root cause of an issue. More often than not, during high-priority incidents, businesses search for the quickest fix with the least amount of user impact, implement it, and consider the job done.

With xMatters, users can simply create a post-incident report once an incident is marked as resolved to obtain nearly all the data necessary to fully understand the life of an incident, from first red flag to final resolution. This allows teams to reflect on the resolution steps, and see if there were responses or actions taken that positively or negatively impacted the final resolution. It also gives you access to the root causes and contributing factors that led to the incident, so the true spark of the incident can be solved, ensuring there's no more identical fires.
On-call Scheduling
Financial services operations are a 24/7 business, and with that comes the need for constant on-call coverage. Whether it's your customer support, IT, Communications teams, you need to ensure that there's 24/7 coverage despite any geographic barriers that may arise.

By integrating xMatters into your on-call scheduling responsibilities, you can ensure that there's always coverage in your required teams and that those people will be contacted the minute an emergency arises. xMatters uses predefined schedules and preferred contact methods to quickly get in touch with the right person on the device they're most likely to check. This system also accounts for international time zones and holidays, so while your IT support contact may be out of office on July 4th in your New York office, the support contact in Glasgow is likely available and ready to respond. 
Don't Just Take Our Word For It
Principal Financial is an American global financial investment management and insurance company, and a proud xMatters customer.

In our customer profile of Principal Financial, we discovered a number of interesting use cases and examples of how they're using xMatters to streamline their operations and support their teams. This includes examples such as:

Before xMatters, one notable event produced 9,000 notifications during one 12-hour period, and an avalanche of emails and phone calls, overloading the prior solution. Now, over 12,000 notifications have been sent in a 10-minute window with no adverse effects due to targeting and subscriptions.

Principal instituted a method for detecting "heartbeat" issues by automating a second ping to a detected issue. If the issue is clear on the second attempt, "all clear" messages are sent via a phone message.

International coverage is now automated for international holidays, ensuring 24/7 coverage.
So, what do you get when you combine seamless integrations, event flood control, simplified on-call scheduling, and detailed incident postmortems? Service reliability. xMatters is the best tool that, when integrated into your financial services processes, ensures your services are up and running no matter the time or place.

To learn more about our unique offering for financial organizations, make sure to check out our dedicated financial services page or schedule a demo today!