Restart an Unresponsive Service
Because your customers rely on your service, it's critical to quickly remediate any degradation or outage.
See the Benefits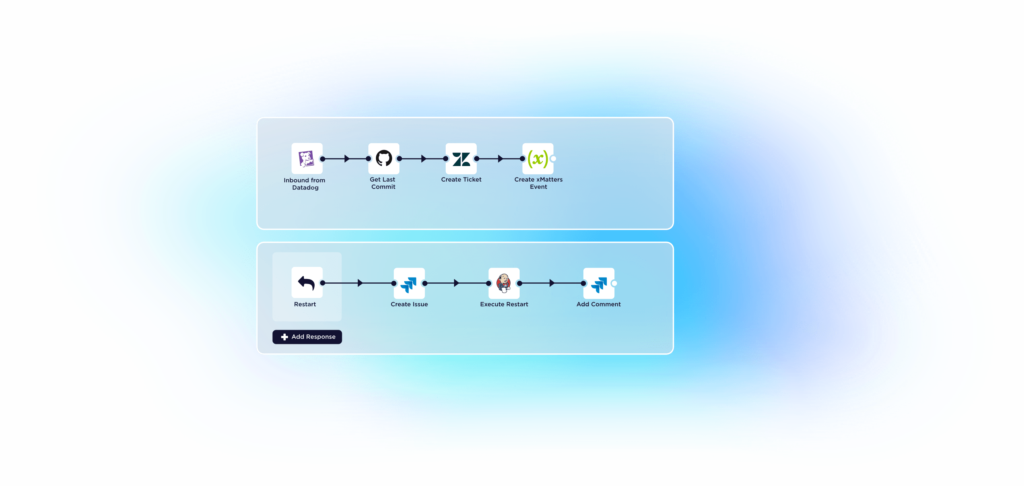 xMatters integrates with monitoring and Manager of Managers (MoM) tools that can correlate data from multiple sources to find the root cause. This workflow connects your chat app with ticketing systems and other tools so you can restart an unresponsive service. Restore service quickly and keep customers informed.
Capture important information along the way that can help you resolve future major incidents even faster.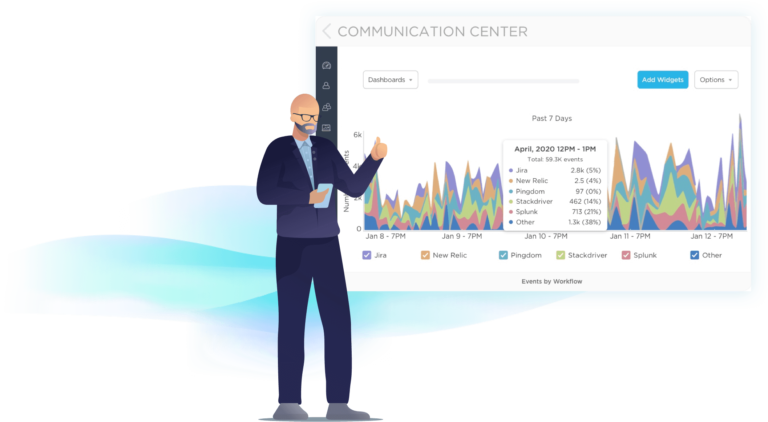 Details
Detect

Monitoring tools inform you that a critical service has stopped suddenly. Sometimes degradation signals enable you to take action before a service goes down.

Respond

xMatters opens a service ticket, referencing the developer on-call schedule. It alerts the right person and automatically includes the full context of the issue (even on mobile), including errors, impacted systems, and severity. Now that person can quickly investigate the situation and determine the best response action.

Triage

If the point person requires other developers or resources, xMatters spins up a dedicated chat channel and selects the relevant teams to invite to the channel. xMatters pushes full incident information into the channel and updates the related service desk ticket. Team members can update status for customers from the chat tool as well.

Manage Incident

Once the team figures out the problem, they can launch a remediation workflow to restart an unresponsive service and ensure it worked. While the rollback is happening, an automated platform creates and updates tickets so the information is there for review.

Resolve

Once the execution is complete, xMatters automatically closes the related chat channels and service desk issues.

Learn

The full chat transcript and other information is automatically appended to the service desk ticket once the issue is resolved, giving developers easy access to it for post-mortem exercises.
See How to Build This Flow
Use this workflow map to guide you in building your own Service Restart Workflow.
View the Map