Enrich a Support Ticket with Critical Information
Add data so the incident commander can start working a support ticket right way.
See the Benefits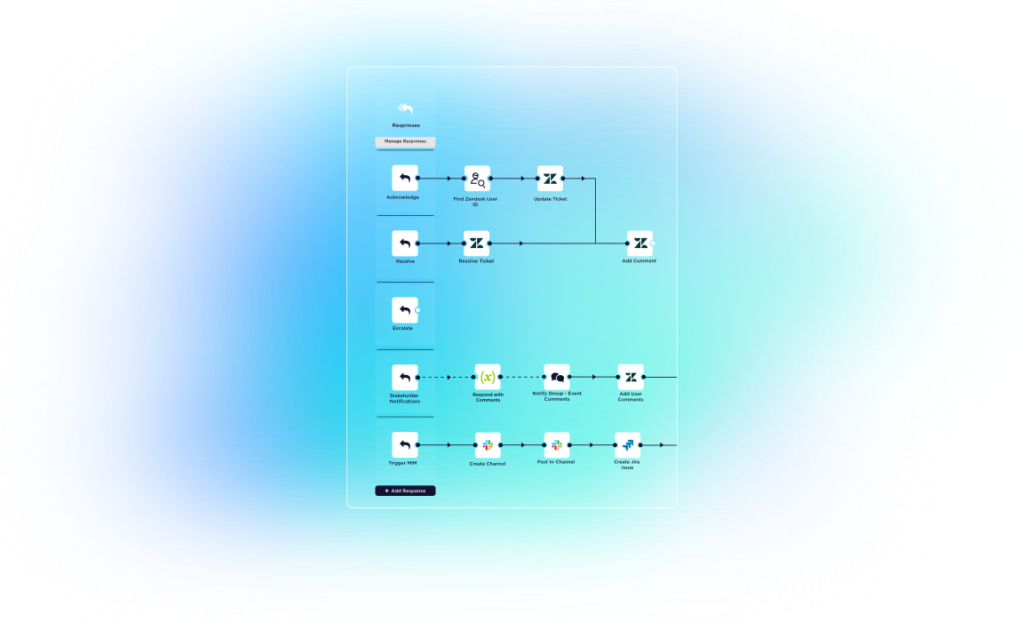 Benefits
The incident commander needs critical information to start working an incident. When every second counts, this workflow can enrich a support ticket and save time.
Inbound Workflow Steps
Alert

A customer support tool like Zendesk sends an inbound HTTP call

Enrich

Retrieve runbook information from a repository like Confluence and add it to the ticket

Notify

Generate an event to notify people

Response Workflow Steps
Option 1, Assign

Acknowledge the incident, which will assign the ticket

Option 2, Trigger

Trigger a major incident, which will create a messaging channel, post details in the channel, and create a ticket for the engineering teams

Option 3, Notify Stakeholders

Generate stakeholder notifications from comments entered in the xMatters notification

See How to Build This Flow
Use this workflow map to guide you in building a workflow to enrich support tickets.
View the Map