Automate Remediation of a Blue-Green Deployment
Prevent a process crash from taking down services across your organization.
See the Benefits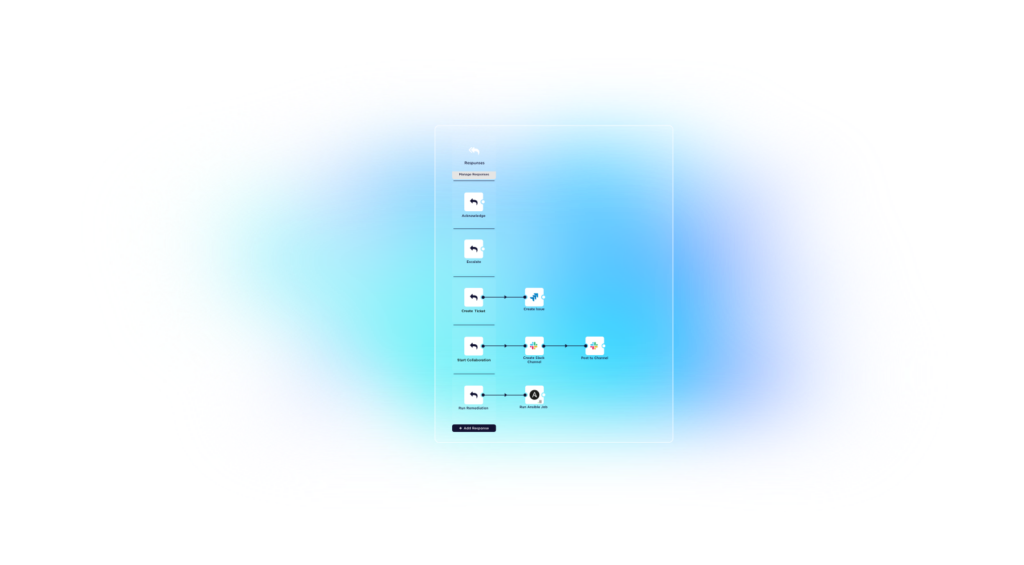 Benefits
xMatters integrates with monitoring and Manager of Managers (MoM) tools that can correlate data from multiple sources to find the root cause. This workflow connects your chat app with ticketing systems and other tools so you can restore service quickly and keep customers informed.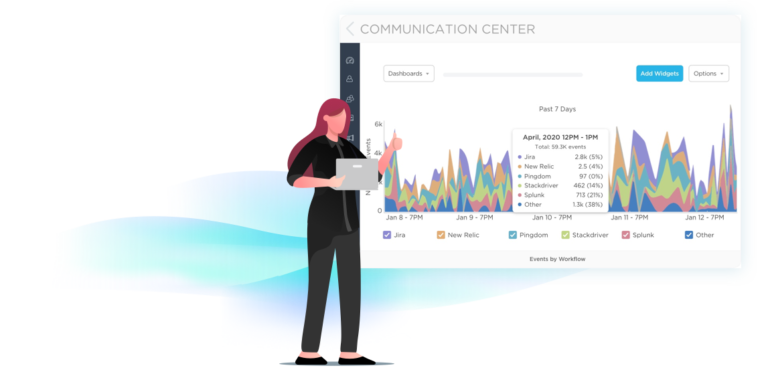 Workflow Steps
Detect

A monitoring tool like Keptn or New Relic detects problem


Start an Event

The workflow triggers an event in xMatters

Notify

An event notifies the right person to help with the incident

Respond

The xMatters notification includes a response option to roll back deployment, which triggers a rollback and creates a Jira issue and a chat channel

Remediate

The workflow posts details in the chat channel, like Slack or Teams, and adds details to the Jira ticket
See How to Build This Flow
Use this workflow map to guide you in rolling back a deployment to a stable version.
View the Map