When The Universe Throws A Punch, You Want Us in Your Corner
Emergencies like weather events and security hacks place your people and systems in critical danger. To meet this threat and keep your business operational, xMatters automatically orchestrates and guides your emergency response with structured communications to at-risk resources, first responders, and stakeholders.
AUTOMATE STAKEHOLDER COMMUNICATIONS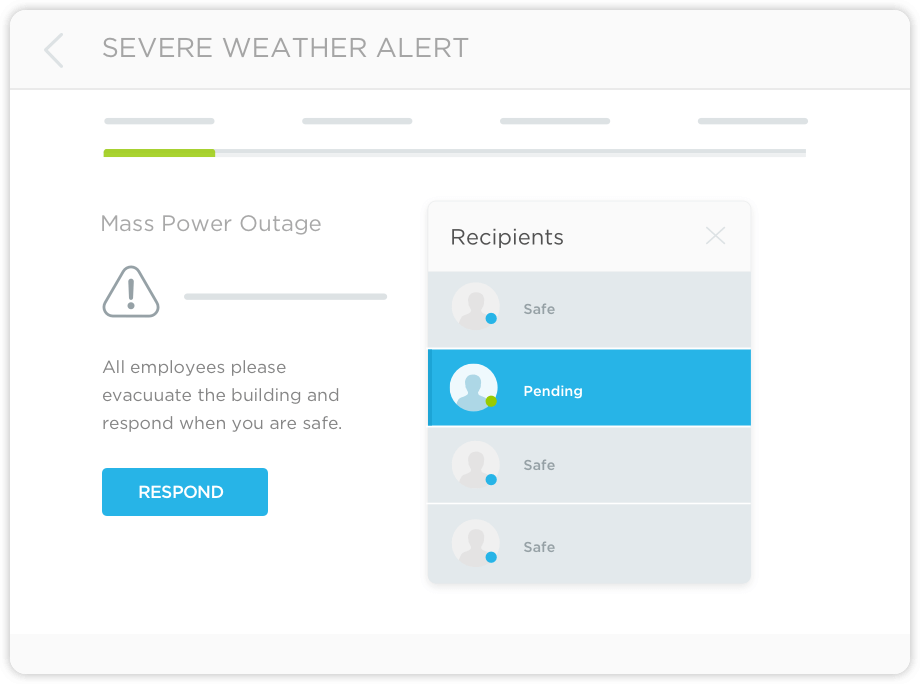 See Clearly Through the Fog
xMatters gives you the situational awareness you need to respond quickly and appropriately to business-impacting events. Bring control to chaos in times of crisis.
System Integrations




Aggregate system information for coherent situational context

Communication Plans




Automate triggers and resolution steps for any event to keep affected employees informed and align stakeholders

Analytics




Review a second-by second record of the emergency in real time to assess progress against plan and make adjustments
Learn About Smart Notifications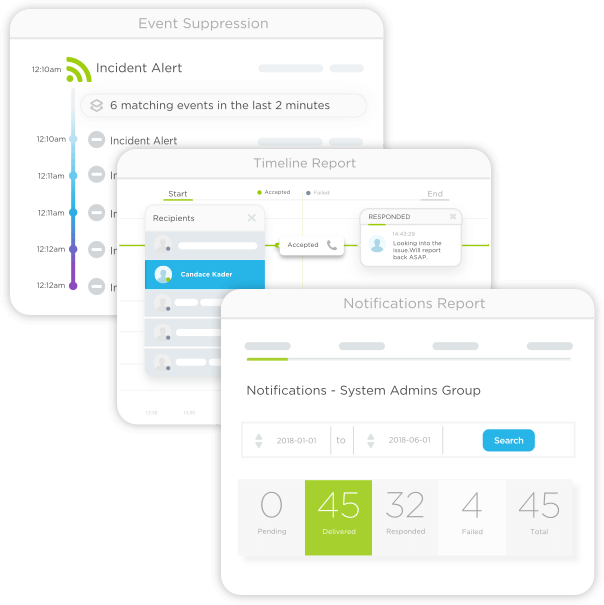 Dynamic Employee Data Protects Your People
The last thing you need to worry about during an emergency is whether a team member changed her mobile number. xMatters integrates with your resource management systems to automatically pull up-to-date employee information, helping to keep your employees safe and informed wherever they are.
User & Group Profiles




Access current employee data on-the-fly, and segment personnel based on location, skillset, language and other criteria

Contact Management




Reach employees on their preferred devices and channels to ensure communication delivery

Visibility




Gain peace of mind knowing that affected team members have seen or responded to emergency communications
Get Enterprise Grade Architecture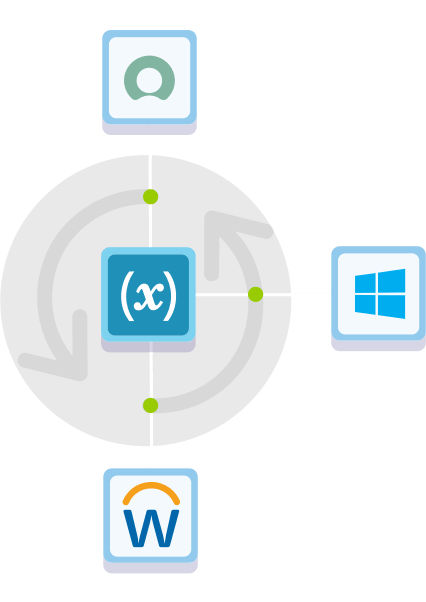 Rally People Automatically When You Need It Most
When you're dealing with physical or digital disasters, why leave finding the right people up to chance? xMatters ensures you have emergency on-call resource coverage 24/7, with the ability to target specialists and distribute support burden among team members.
On-Call Shifts & Rotations




Easily manage on-call coverage in an intuitive and familiar calendar interface, and automatically rotate team members to share primary on-call duties

Escalations




Define clear communication paths to ensure someone takes charge during a crisis

Response Counts




Whether you need 5 electricians or 20 nurses, xMatters methodically tracks down resources until enough people have responded to help
Simplify Your On-Call Management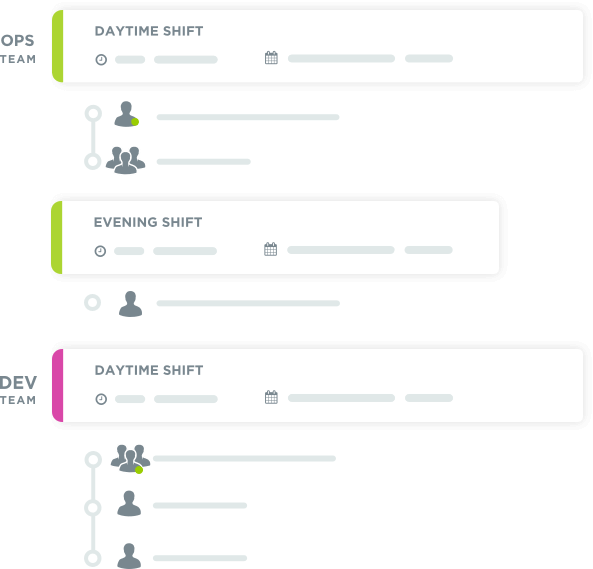 Arm Your Responders With Battle-Hardened Communication Tools
You've built a first-class emergency response team. Now they deserve communication and collaboration tools that provide the data alignment, streamlined automated workflows, and built-in remediation actions to understand and address any situation.
GO WAY BEYOND IT ALERTING
Enriched Notifications
Equip your team members with the information they need by consolidating system information across tools for a complete perspective
Conference Bridging
One-touch conferencing rallies your response team to immediately jump on a call to tackle emergencies
Actionable Responses
Take remedial steps ranging from escalating the issue to engaging required team members directly from notifications
Mobile Accessibility
Initiate emergency response plans from anywhere and share valuable input and photographs for context while on the go
Enterprise-Scale Global Resiliency When It Counts
With our secure, high-performance infrastructure, your communication tools have no single point of failure—period. That means you can confidently establish plans to drive emergency communications that reach team members around the world.
BUILD A RESILIENT ARCHITECTURE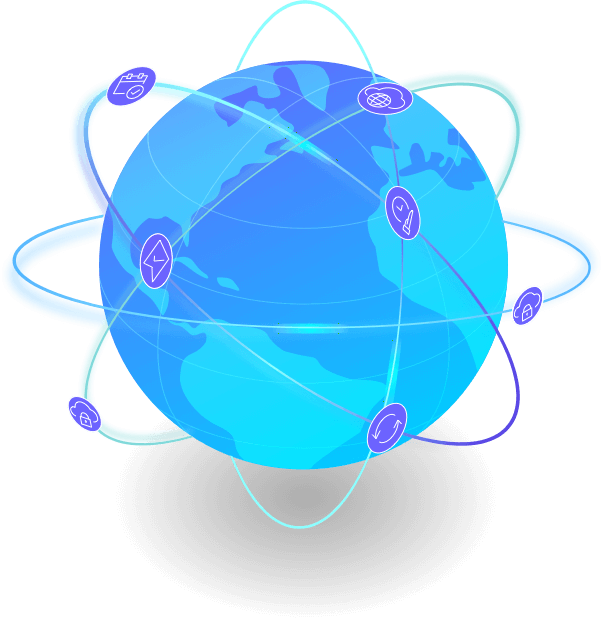 99.99% Uptime
Proven SLAs ensure that our enterprise-grade cloud infrastructure is there when you need it
Reliable Communication
With no single point of failure, communicate across your business during any disruption
Redundant Data
Multiple layers of protection ensure that employee and organizational data is always safe and secure
High-Performance
A global cloud infrastructure drives lightning-fast message delivery
xMatters allows us to communicate with the entire organization in a matter of seconds when we need it the most. It helps us bridge gaps between all of our remote sites globally and provides us with real time situational analysis during an emergency.
Try xMatters Free Right Now
Sign up now and you'll get 14 days of unlimited access. After the trial you can 'team size' your version of xMatters for as long as you want.
Start Trial