On Call? Get Your Life Back
We get that being on-call bites. But the reality is that developers face the responsibility of building and shipping code—along with the support burden when quality is overlooked. xMatters makes being on call way less painful. Our smart notifications, on-call schedule management, and alert suppression minimize resolution time—so you can get back to your regularly scheduled life.
Master Your On-Call Rotations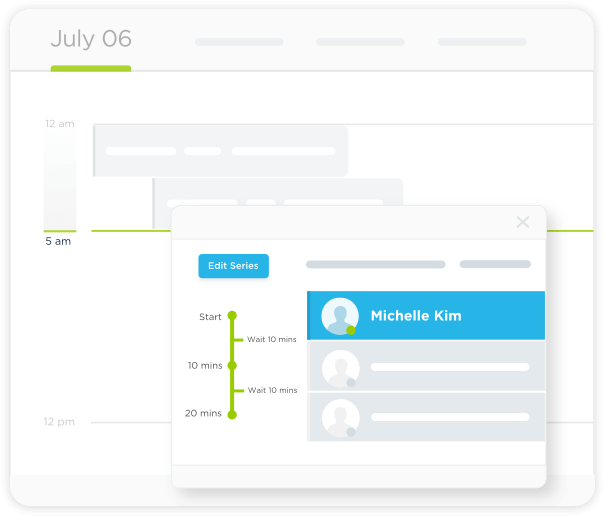 HERE'S AN IDEA: JUST PREVENT THE BAD STUFF
If you can get to an issue's root cause fast enough, your customers won't even notice anything went wrong. xMatters gives you the power to fix your digital services proactively—before they blow up into big business problems.
Manage Events The Smart Way
Alert Correlation
Recognize immediately when your monitoring tool alerts are correlated with an impacting issue
Flood Control
Suppress repetitive alert noise so your teams can focus on issue resolution
Actionable Responses
Accelerate incident diagnosis and workflow by empowering teams to take action directly from alert responses, like creating a managed issue in Jira from a monitoring alert
NO COMPROMISES—KEEP THE TOOLS YOU LOVE
We know from experience that when stuff's hitting the fan, it sucks to manually crack open an IT service desk to enter contextual information. You might as well bust out a compact disc, connect to a dial-up modem, and watch a tube TV while you're at it. Manage your resolution processes through xMatters so that you can engage on any tool, while updating every system that needs to know. You focus on the problem. We'll figure out the rest.
Data Handoff




Your Jira issue can automatically transform to a service desk ticket, which can be escalated to a StatusPage customer-facing incident if needed

Closed-Loop




Update and sync the systems that matter in real time with the current status and activity log so everyone stays on the same page

Integrated Reports




Valuable xMatters issue resolution and collaboration data is synced with your preferred reporting engines
Supercharge Your Integrations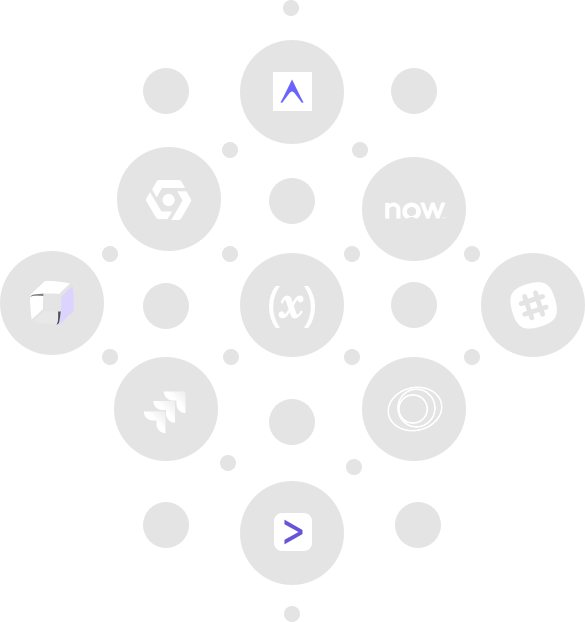 EASE THE PAIN OF ON-CALL HEADACHES
You know that sinking feeling you get being stuck in the middle seat on a long flight? Well, even being squeezed in Economy for hours looks pretty good compared with primary on-call shift duty. xMatters on-call management helps your team manage shifts and coverage while spreading the burden of being the primary responder between team members.
Coverage Calendar




An intuitive and familiar interface lets you identify on-call gaps, assignments, and escalations at-a-glance

Escalations




Predefine exactly how long to wait before targeting the next on-call resource to ensure the incident resolution process keeps moving forward

Rotations




Iterate primary responder responsibility and optionally target primary resources before contacting supervisors
Tame Your On-Call Management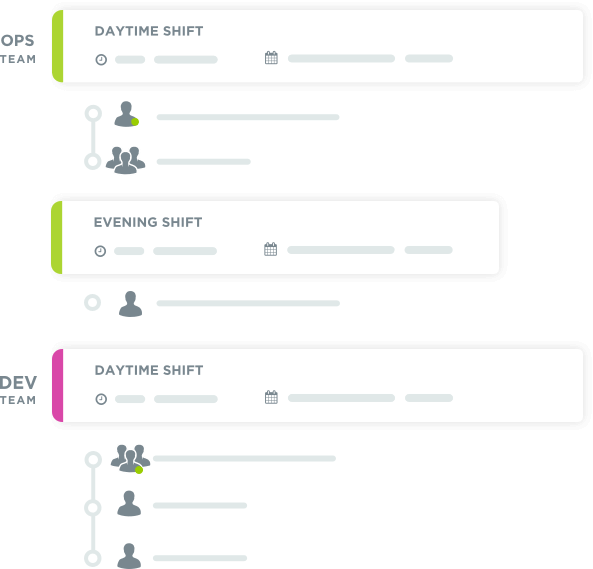 Fix Any Issue With The ChatOps Tools You Love
You probably have a ChatOps tool like Slack already hooked up to your build systems along with other tools. Rather than forcing you to switch out of ChatOps to fix issues, xMatters uses situational ChatOps channels, automated bots, and integrated functionality to allow you to resolve issues directly from within your favorite ChatOps tool.
Contextual Information




Include issue information directly within a ChatOps channel so you can start resolving immediately

Chat Bot




Leverage a bot to answer common questions like figuring out who's on-call

Integrated Commands




Integrated commands execute key xMatters functions to move resolution processes forward—without leaving your ChatOps solution
Explore ChatOps Integrations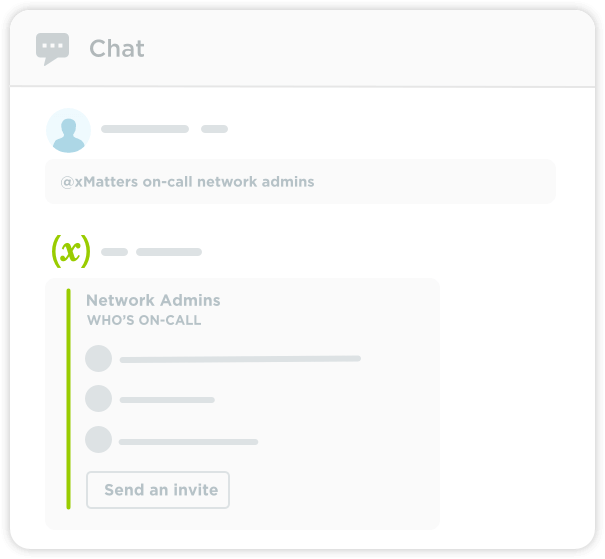 SAY GOODBYE TO INTEGRATION LIMITS
Our customers have done thousands of integrations ranging in complexity from the dead-easy to the mind-bending. If you want simplicity, we keep it simple with clicks instead of code. And, if you need something a bit more fancy, we provide you the APIs and builder tools to manage complex resolution processes
See Connected System Use Cases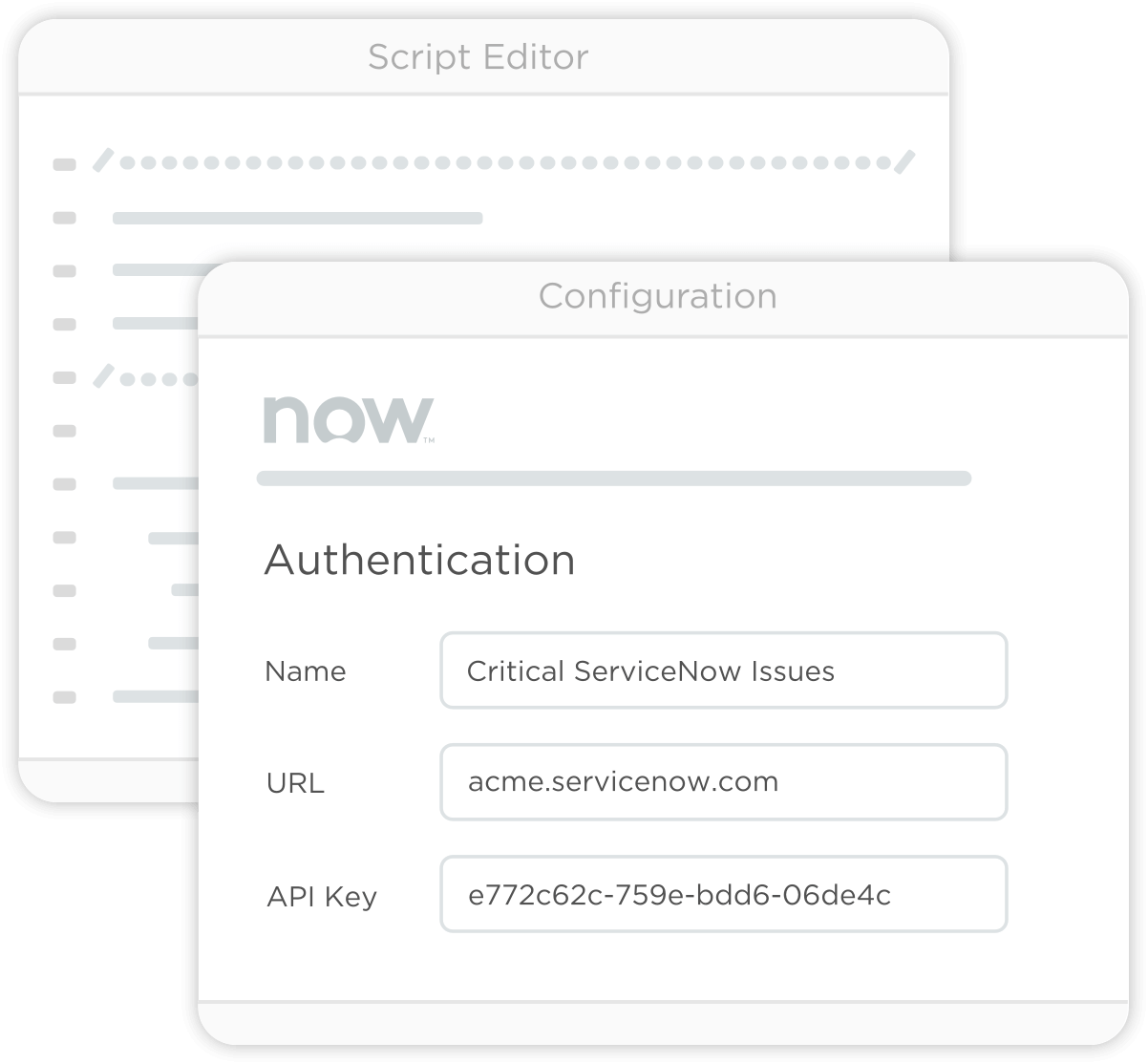 Inbound Integrations
Connect with issues from integrated systems, enrich them with situational context, and send targeted notifications
Outbound Integrations
Operationalize collaboration within xMatters by sending information back to systems to trigger next steps in resolution processes
Multi-Step Workflow
Relay data between systems with dynamic toolchains while engaging the right people along the way, covering every step of any resolution process
Built-In
Quickly connect your monitoring, collaboration, ITSM, and other solutions with a few clicks
With the xMatters App and custom forms we get critical information in time which can be handled without losing sight of the issue reported.
Try xMatters Free Right Now
Sign up now and you'll get 14 days of unlimited access. After the trial you can 'team size' your version of xMatters for as long as you want.
Start Trial