Back to integrations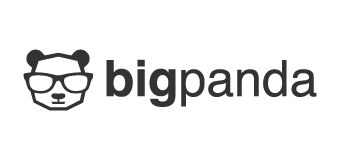 BigPanda Integration
Get Started
---
Workshops
Take a closer look at the integration and how to get started today
BigPanda Integration
Overview
BigPanda is a data science platform that helps correlate IT alerts across multiple monitoring tools, leveraging AIOps to scan for service degradations across your systems.
BIGPANDA + xMATTERS
With the BigPanda integration combined with xMatters, you can notify on-call resolvers and give them the information they need to start working on the issue.
Benefits
xMatters increases your teams' efficiency with the BigPanda integration by:
Turning event data from on-premise and cloud-based systems into alerts to proactively prevent incidents

Customizing alert data response actions to eliminate manual work

Triggering automated tasks in on-premise and cloud systems to increase incidence response efficiency

Automatically updating BigPanda incident activity feeds with user responses, comments, and actions taken by xMatters.
BUILD YOUR TOOLCHAIN
Enhance your incident response by adding BigPanda into a workflow with… 
Resources
Integration Details
Install and set up the integration
Use the trigger in Flow Designer
Learn More
We've curated the best of our BigPanda & xMatters resources for you