Back to integrations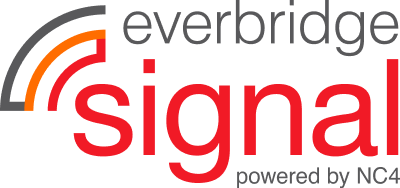 Everbridge Signal
Get Started
---
Workshops
Take a closer look at the integration and how to get started today
Everbridge Signal
Overview
Everbridge Signal monitors the web for security and reputational risks, helping your organization respond to them faster. xMatters alerts teams and triggers automations based on information from Signal.
EVERBRIDGE SIGNAL + xMATTERS
When Everbridge Signal sends a request about an event, xMatters uses alerts the response team. The responder can take ownership for addressing the issue or initiate an incident to bring in additional stakeholders. Drag and drop steps into the flow to extend the functionality, such as changing the targeted group based on the type of event, using Snapcomms to alert users on their computers, or posting to a Teams channel to alert business stakeholders.
Benefits
xMatters increases your teams' efficiency with the Everbridge Signal integration by:
Finding the right on-call resolvers to respond to an alert

Turning event data into alerts and incidents

Triggering automated tasks in other applications to increase incidence response efficiency
Build your toolchain
Enhance your incident response by adding Cloud Automation into a workflow with…
Resources
Integration Details
Set up this integration
Use the trigger in any flow