Integration Platform
Your Foundation for Orchestrated Resolution
Welcome To Integration Nirvana
The xMatters integration platform helps your people, data, and tools work in harmony to resolve issues faster. From the simplest bug fix to the most complex major incident, xMatters promotes collaborative, guided and fast incident resolution that reduces the burden on your high-value resources.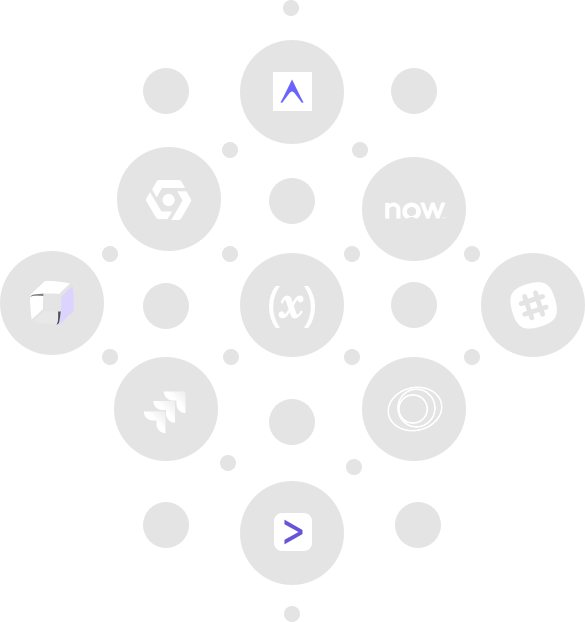 Orchestrated Toolchains
When fixing issues gets complex, the xMatters integration platform does the heavy lifting behind the scenes so you can focus on the important stuff. xMatters relays data between systems while engaging the right people along the way, guiding every step of any resolution process.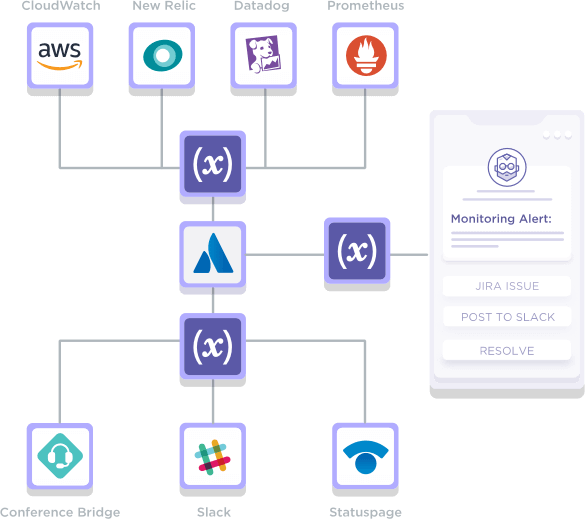 Hybrid Cloud Support
Enterprise services are delivered and managed across a range of on-premise, private cloud, and public cloud systems. The xMatters integration platform places each type of system at a level of parity with bi-directional communications and process management.
On-Prem Tool Integrations
Deploy our secure and reliable integration agent to manage events and processes that include tools behind the firewall
Cloud Infrastructure Monitoring
Integrations to tools like Stackdriver ensure you have a direct line of sight into your digital services living in the cloud
Application Performance Monitoring
Integrations with tools like New Relic let you monitor apps even if they're running in a mixed environment
Integration Builder: Connect To Any System
Adopting a microservices architecture requires enabling teams with a certain level of freedom to choose their own tools. xMatters has powerful open APIs that let you connect modern and legacy systems to transform the way teams work together in an agile environment.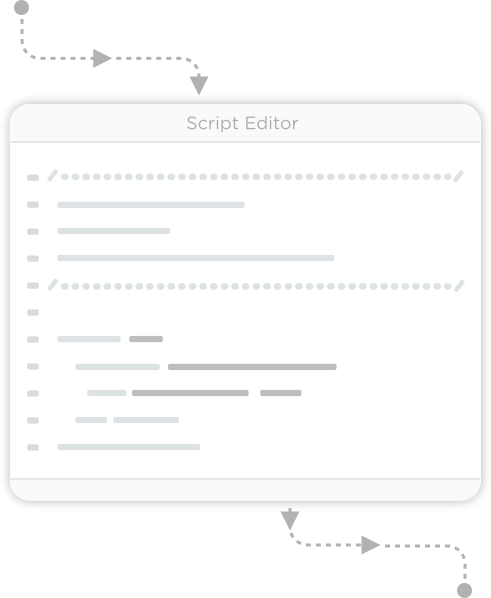 BUILT-IN INTEGRATIONS FOR INSTANT CONNECTIVITY
Prefer clicks over code? Quickly connect your monitoring, ChatOps, and ITSM solutions with out-of-the-box integrations to Splunk, New Relic, JIRA, Slack, and many more.
Build dynamic toolchains to support any resolution process.
Extend connectivity and visibility across your tech stack.
Limitless Possibilities with over 200 integrations.
Browse Integrations
We began using xMatters for basic paging and messaging for specific departments and teams but have now evolved into automation and integration with a few of our essential tools like New Relic, Nagios, and ServiceNow. We are more efficient, more informed, and have a much faster response time to incidents involving critical business elements.