Integration Platform
Your Foundation for Orchestrated Resolution
Welcome To Integration Nirvana
The xMatters integration platform helps your people, data, and tools work in harmony to resolve issues faster. From the simplest bug fix to the most complex major incident, xMatters promotes collaborative, guided and fast incident resolution that reduces the burden on your high-value resources.
Faster Issue Resolution




Streamline and automate manual work

Proactive Incident Prevention




Gain actionable insights to stay a step ahead

Cross-Team Collaboration




Establish unifying processes across teams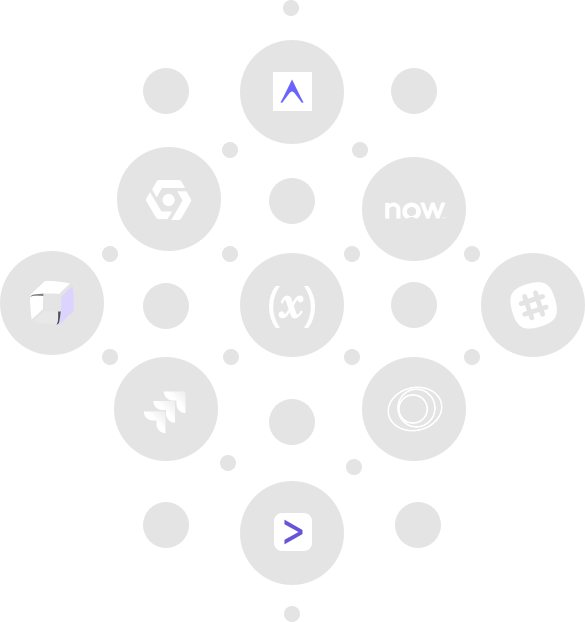 Orchestrated Toolchains
When fixing issues gets complex, xMatters does the heavy lifting behind the scenes so you can focus on the important stuff. xMatters relays data between systems while engaging the right people along the way, guiding every step of any resolution process.
Automation




Define triggers from connected tools to automate resolution activity, driving velocity, accuracy, and consistency

Data Alignment




Ensure tools and team members are on the same page regarding situational context and issue status

Workflow Management:


Call it what you want—alert, issue, or incident—something needs to be fixed. xMatters manages anything that's broken to resolution, bridging tools to work together towards the same goal. And, once issues are fixed, every system involved is automatically updated.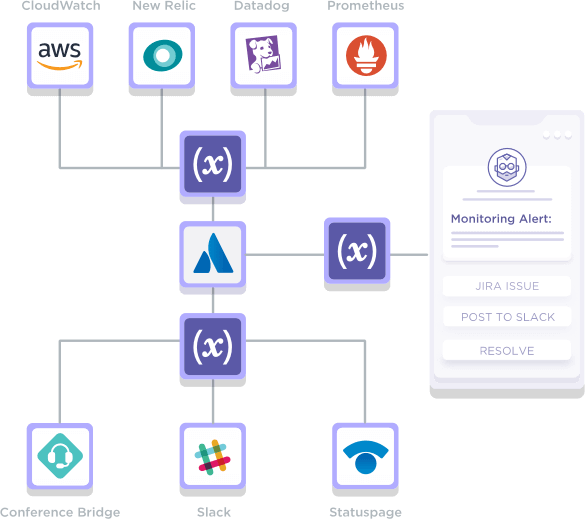 Hybrid Cloud Support
Enterprise services are delivered and managed across a range of on-premise, private cloud, and public cloud systems. The xMatters integration platform places each type of system at a level of parity with bi-directional communications and process management.
On-Prem Tool Integrations
Deploy our secure and reliable integration agent to manage events and processes that include tools behind the firewall
Cloud Infrastructure Monitoring
Integrations to tools like Stackdriver ensure you have a direct line of sight into your digital services living in the cloud
Application Performance Monitoring
Integrations with tools like New Relic let you monitor apps even if they're running in a mixed environment
Integration Builder: Connect To Any System
Adopting a microservices architecture requires enabling teams with a certain level of freedom to choose their own tools. xMatters has powerful open APIs that let you connect modern and legacy systems to transform the way teams work together in an agile environment.
Inbound Integrations




Connect with issues arising from integrated systems, enrich them with situational context, and send notifications through xMatters

Outbound Integrations




Operationalize collaboration within xMatters by sending information back to systems, and trigger next steps in resolution processes

Transformation Script Editor




Use a built-in browser-based script editor to define and customize the tasks your integration performs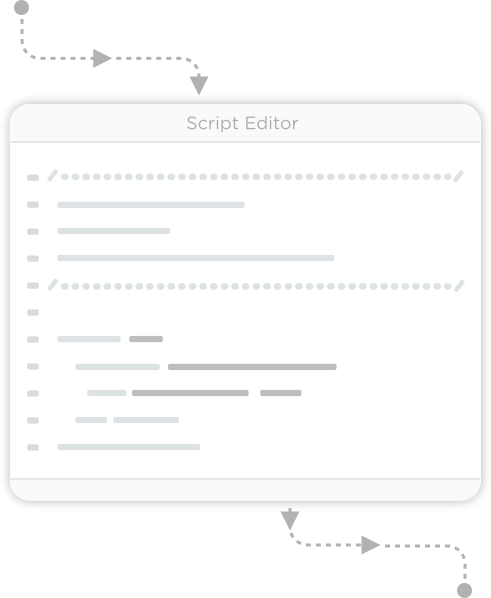 BUILT-IN INTEGRATIONS FOR INSTANT CONNECTIVITY
Prefer clicks over code? Quickly connect your monitoring, ChatOps, and ITSM solutions with out-of-the-box integrations to Splunk, New Relic, JIRA, Slack, and many more.
Integration Directory




Quick, central access to all built-in integrations so you can tailor event and issue management in seconds, not hours or days

Multiple Configurations




Support the unique needs of different teams for a given tool

Access Permissions




Enhance security by controlling user and group access to configurations

Activity Stream




Monitor requests to gauge tool throughput and view historical event details
Build dynamic toolchains to support any resolution process.
Extend connectivity and visibility across your tech stack.
Limitless Possibilities with over 200 integrations.
BROWSE DIRECTORY
We began using xMatters for basic paging and messaging for specific departments and teams but have now evolved into automation and integration with a few of our essential tools like New Relic, Nagios, and ServiceNow. We are more efficient, more informed, and have a much faster response time to incidents involving critical business elements.