xMatters named a G2 Incident Management Leader, Spring 2021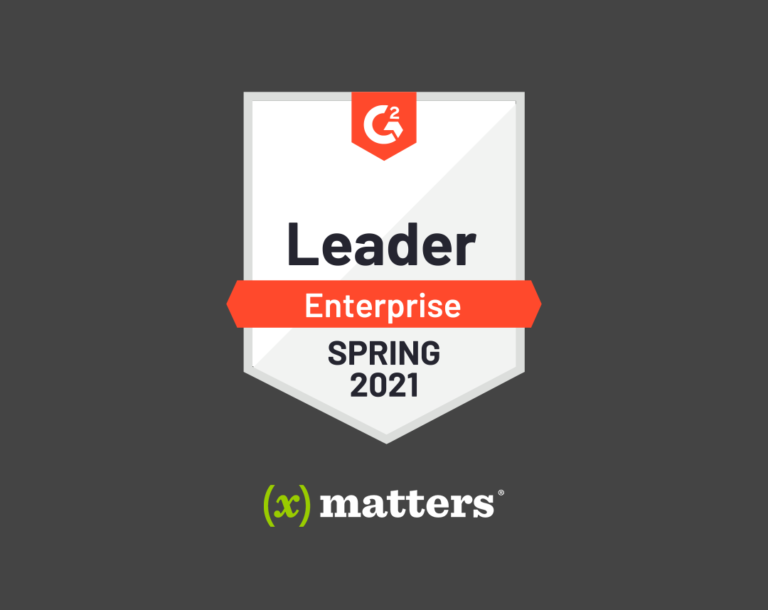 At the foundation of our business, xMatters has always been focused on making our customers happy and encouraging those who aren't yet customers to realize their true potential when they have a service reliability platform working in their favor. Customer happiness is what drives our vision, our innovation, and is integrated into everything that we do. It's a key indicator of whether or not we're a success.

xMatters being named an Enterprise Incident Management Leader for Spring 2021 means a few different things. First, it means that our customers are consistently providing a high customer satisfaction score on the G2 Crowd platform. As of writing today, xMatters' customers consistently rank us above our industry average in Ease of Use and Quality of Support. Second, it means we have a substantial market presence. This is not only important for the validity of a leadership report, but it's important to the xMatters team — we know that we have the best solution on the market, so of course, we want our product to be in the hands of as many DevOps teams and SRE's as possible.

When we found out that xMatters had received this recognition, we weren't just excited. We were relieved to know that what we're working on and towards is truly resonating with our customers, and we're meeting our fundamental goal. That's also why we're choosing to share this news with you — the customers who put us in this position, as it's your continued feedback that makes xMatters what it is.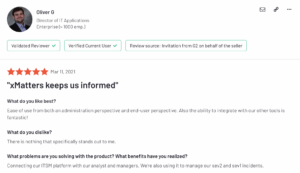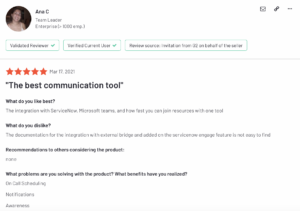 So where do we go from here? We're committed to earning this title again, and again, and again. Our commitment to customer happiness continues on, and being named a leader in the space only reinvigorates our passion to rapidly innovate, and bring the best product to the market.
If you're not familiar with xMatters, schedule a demo to learn more! For a more hands-on approach, check out xMatters today and sign up for a free instance.