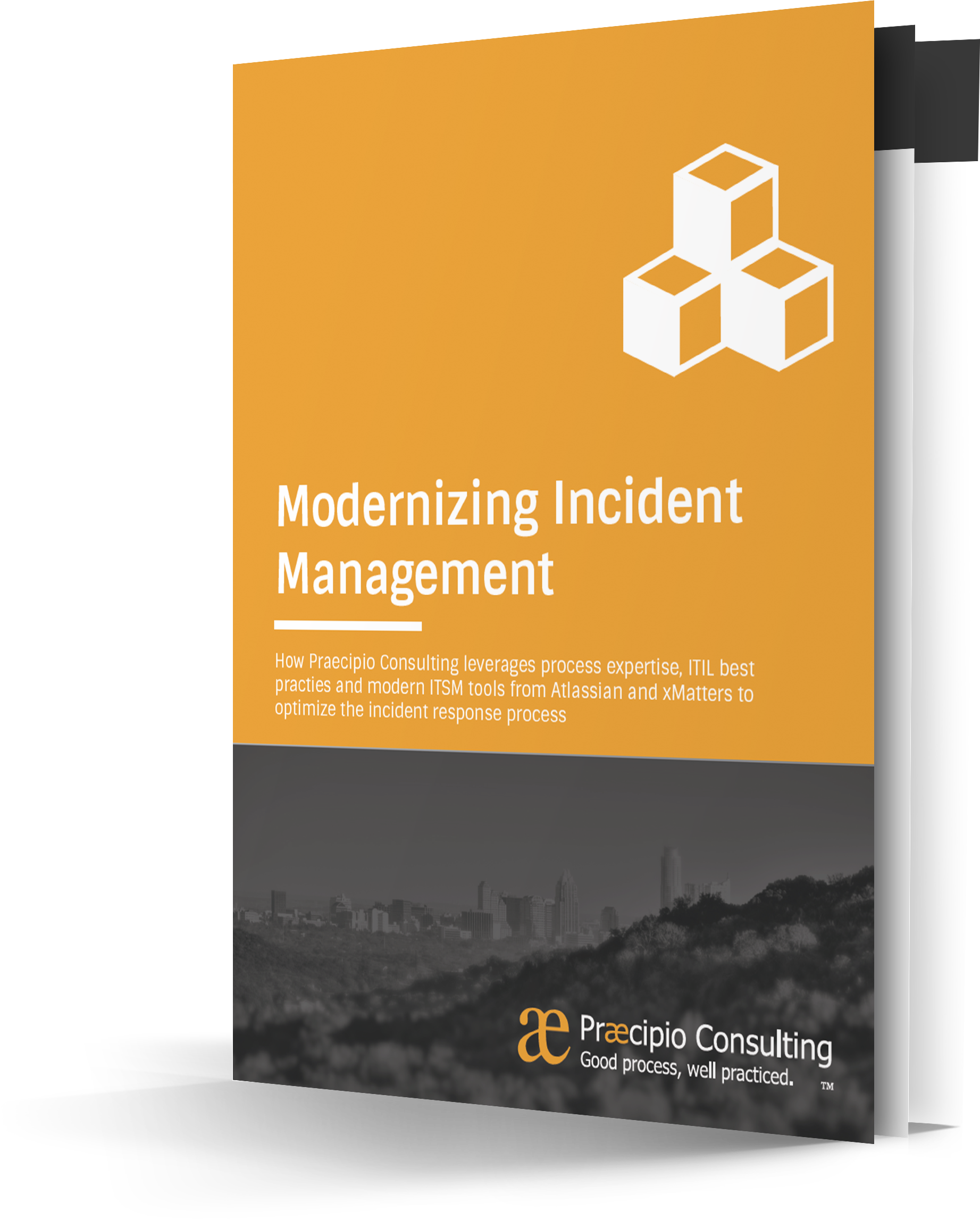 Legacy technologies and manual processes cause delays, mistakes, and miscommunication from IT service desks, wasting resources and time. While this is happening, leadership wants to know what's going on every step of the way, often causing further interruptions in the resolution process.
According to a recent Gartner report, the average cost of IT downtime is $5,600 per minute. Downtime, at the low end, can be as much as $140,000 per hour, $300,000 per hour on average, and as much as $540,000 per hour at the higher end.
While there are numerous new technologies that make it easier to communicate, collaborate, and automate responses, many challenges still remain. Read the new guide by Praecipio Consulting, Modernizing Incident Management, to learn best practices and modern tools for:
Removing bottlenecks and common pain points
Minimizing recovery time and driving down MTTR
Streamlining communication and keeping your stakeholders happy
Get the guide now!