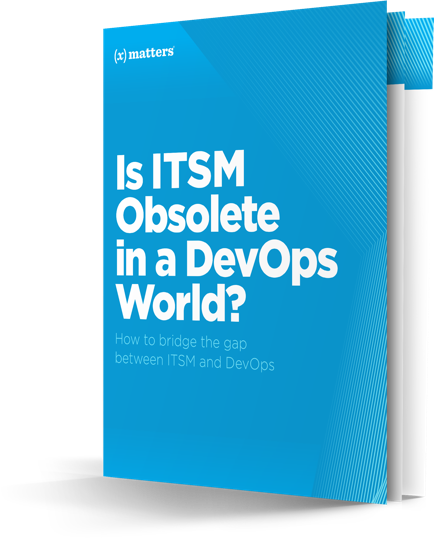 As DevOps grows and matures inside more organizations, many people have begun to question whether ITSM is becoming obsolete.
To combat this notion, ITSM professionals need to continually evolve to keep up with the pace of change and help bridge the gap between IT, Development and Operations.
Read this 4-page whitepaper and learn how to:
Evolve ITSM to deliver value in a DevOps world
Increase ITSM's value as DevOps processes mature
Bridge the gap between traditional ITSM and DevOps tools
Get the whitepaper today!