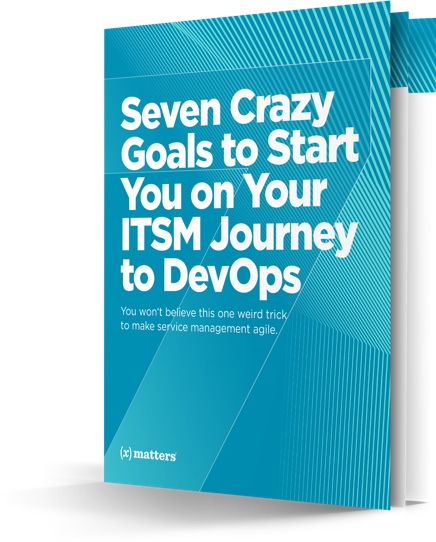 DevOps experts have consistently defended the need for ITSM in a DevOps world, and DevOps is coming around. Google's Site Reliability Engineering (SRE) deduced a metric for reliability based on first principles, and they came up with… Unplanned Downtime. (Everybody in ITSM rolls their eyes. Well, duh.)
And ITSM is accepting DevOps and coming in from the cold. It's important to deploy product faster and better. It's just as important to deliver its value over time.
Read the new xMatters guide, 7 Crazy Goals to Start You on Your ITSM Journey to DevOps, to learn how you can create a culture where people feel safe to fail, and where they understand that this crossover and experimentation is essential in order to move forward.
Get the guide now!